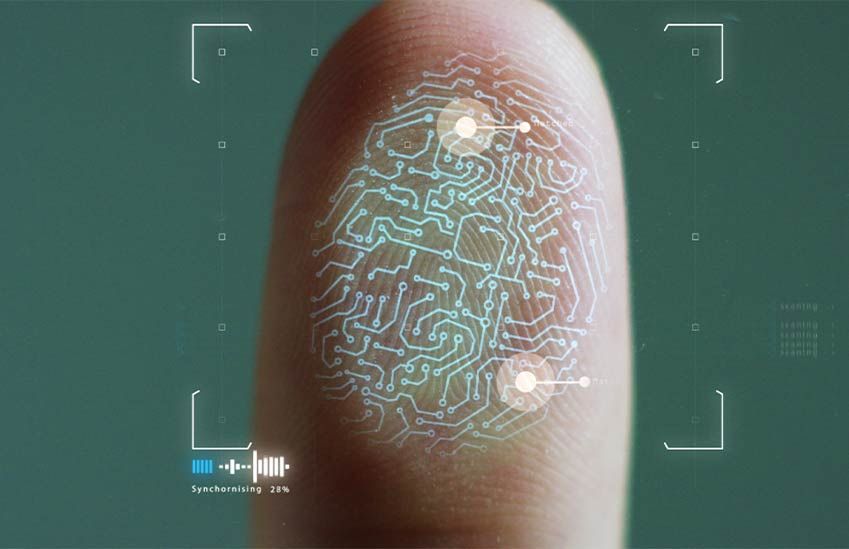 The way we pay for things is about to descend into the realm of Revelations.
Tech behemoth Amazon has unveiled plans to transmit a customer's credit card information with a simple swipe of their hand over specific scanner terminals.
Although still in early-stage development, the "non-contact biometric identification system" (essentially hand-scanning terminals that would produce a photo of a person's palm and then link it to their credit card) is in the works, with Visa, JPMorgan Chase, Wells Fargo, and Synchrony Financial eager to participate. That data would eventually be stored on Amazon's cloud, giving the company leverage to charge more to advertisers based on the assumption they can predict customers' purchases.
And while the move will likely be hailed as yet another shortcut in how consumers spend, it is sure to have its detractors, who view this brave new world as yet another step into a frightening future where privacy is nonexistent and Amazon rules all.
We've already seen blowback to ideas like this before. People are having rice-grain sized microchips implanted in their hand to speed up accessing a home, office or gym, and many have called them downright dystopian.
But some concerns over these new measurements go beyond simple earthly concerns of privacy and security.
The Mark of the Beast?
Some Christians, in fact, fear the End Times may be just around the bend, concerned such innovations might well be the very mark of the beast mentioned in Revelation 13:16-17.
The passage in the New International Version reads as follows:
"[The beast] also forced all people, great and small, rich and poor, free and slave, to receive a mark on their right hands or on their foreheads so that they could not buy or sell unless they had the mark, which is the name of the beast or the number of its name."
In an August 2017 opinion piece for The Christian Post, co-founder of The Whosoevers Movement, Ryan Ries, first expounded on this notion.
"What if this mark is real? What if it is the sign the Antichrist requires for all people who want to sell or buy? What if the Bible is right?" he stressed, wondering if the imminent micro-chipping of a younger generation culturally groomed to embrace the mark - whether coaxed in by convenience or coerced out of fear, as in parents eager to locate their children at all times - meant churches needed to up the ante and radically alter how they approach ministry.
"With microchips implanted in humans (on their right hands or foreheads as Revelation foretells)... the millennial generation is being prepped to discard traditional norms and embrace the mark," he fears. "The stage has been set. It could happen tomorrow."
Further, if this technology progresses, we might all be forced to eventually accept the Mark, or risk being locked out of modern society. If this technology is needed to make purchases, or visit the doctor, or board a plane, it would be all but impossible to exist in day-to-day life without accepting this new technology into our lives (and bodies).
Embracing Technology
On the other hand, it's a curious thing, to see Evangelicals point to the workings of the Antichrist when biometric technology has already been used for years to do everything from reuniting lost pets and luggage to managing electronic tolling and warehouse inventory systems.
It is often said that technology is agnostic. There's a good reason for that.
Yes, it may be a strange Biblical coincidence. But in the end, having a credit card number or microchip inserted into your palm, or forehead, or iris, is no more or less evil than paying with cash. The larger concern may lie in the here and now, with questions of how companies will utilize your biometric information.
After all, the day Christian pastors figure out that their own parishioners will be able to donate to their churches with a simple wave of their right hand, this whole notion of the Mark of the Beast will likely become but a distant memory.
Either way, it can be frightening to think about. What are your thoughts? Is this the Mark of the Beast, or simply the mark of technological progression?