Many of you have been ordained by the Universal Life Church in order to officiate a wedding for a friend or family member. We receive emails and calls from ministers every day not only curious about how to perform a wedding, but how to advertise your services as an officiant. Weddings are such joyous occasions and that energy can be a bit addicting. Many self-described one-timers quickly realize that this is something they want to do more of, and this list of our top 6 tips can help you expand your officiant business.
#6. Buy Newspaper Ad Space
This one isn't the likeliest to yield results, but if you can work with a popular local paper this could still be an option for you. We recommend that you only try this as we approach the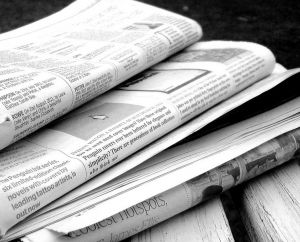 wedding season. Put an ad out in the very start of Spring, when couples have wedding planning on the brain and are more receptive to considering your services.
#5. Enlist in Local Business Directories
There are many special interest listings where wedding officiants can advertise. Check to see if anyone in your area catalogs businesses based on religious belief (such as a Christian directory if you perform Christian weddings), a good record with the LGBT community (such as if you yourself are LGBT or open to performing weddings for LGBT people), or other such niches.
#4. Get a Website
Having your own website sends a message that you are a professional and mean business. Not all of us have the skills necessary to create one ourselves. You can always hire a talented friend or freelance web developer, or you can utilize services like Square Space where you can modify style templates without having to know a darn thing about coding to end up with a great looking site.
Creating a website will cost you some money, and it can be a worthwhile investment if you plan on making a career out of officiating, but there are other ways of making an online presence.
#3. Create Online Profiles
There are many online directories where you can create a profile advertising your services to couples and wedding planners. We have chosen some of our favorites here based on the amount of traffic these websites receive and because taking advantage of them involves little or no cost.
All of these services will let you put your lo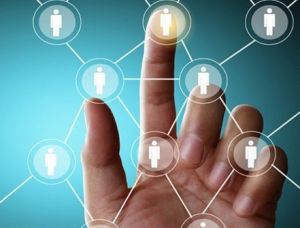 cation, contact information (including your web address if you created your own website), the types of events you are interested in and a short biography about you and your experiences as a minister.
Wedding Wire The unique aspect here is their "Pros I Know" section, where couples can navigate through networks of vendors. If they were impressed by their friend's wedding planner, they can see what officiants or florists that planner endorses. A trusted name in the wedding business can bring you many high quality leads and even seal the deal with potential customers.
Wedding Bee In addition to vendor profiles, this site gives brides and grooms the chance to blog about their weddings. You can actually make comments on these blogs, so long as you are not just blatantly advertising. If you offer something interesting to the conversation, people will click your profile and check it out.
Thumbtack This service is extremely user-friendly for couples. They first fill out a questionnaire about what exactly they are looking for in regards to style, religion, language, and whether they need help writing their vows. They are then shown matches to their preferences rather than having to sift through every profile in their desired location like the other sites on this list. Be aware that while creating a profile here is free, you will have to pay to respond to messages from interested parties.
Facebook This one is so obvious that it could easily be overlooked. You will need to create a Page for your business and have it linked to your personal Profile. Facebook offers a nice guide on how to do this here. A Facebook Page gives you the chance to take a more active role in promoting your services compared to the others listed above. You will be able to converse with potential clients and share stories and pictures from weddings you have performed.
#2. Hand Out Business Cards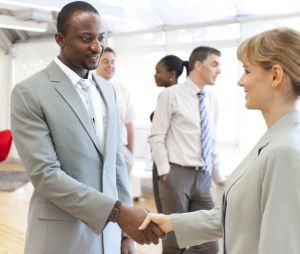 These are a must! If you find yourself networking with vendors or guests at a wedding, or even casually talking about your work or hobbies, business cards help you make a lasting impression. Our new ULC business cards convey competence, professionalism, and a readiness to work. You can place an order for customizable cards here.
#1. Engage in Networking
As we said earlier, having a trusted name in the wedding business can do wonders for you. This involves working with qualified people and making sure that they know who you are. The members of the couple are highly unlikely to have several more weddings of their own, but if you impress the vendors, they might recommend you to their other clients. Remember to speak with florists, DJs, musicians, planners, photographers, caterers, bakers, and venue managers; they can be your best resources for finding new gigs!
Those are our top 6 ways to advertise yourself as a wedding officiant. We hope you find these suggestions helpful. If you have some ideas you want to contribute, share them in the comments section below!