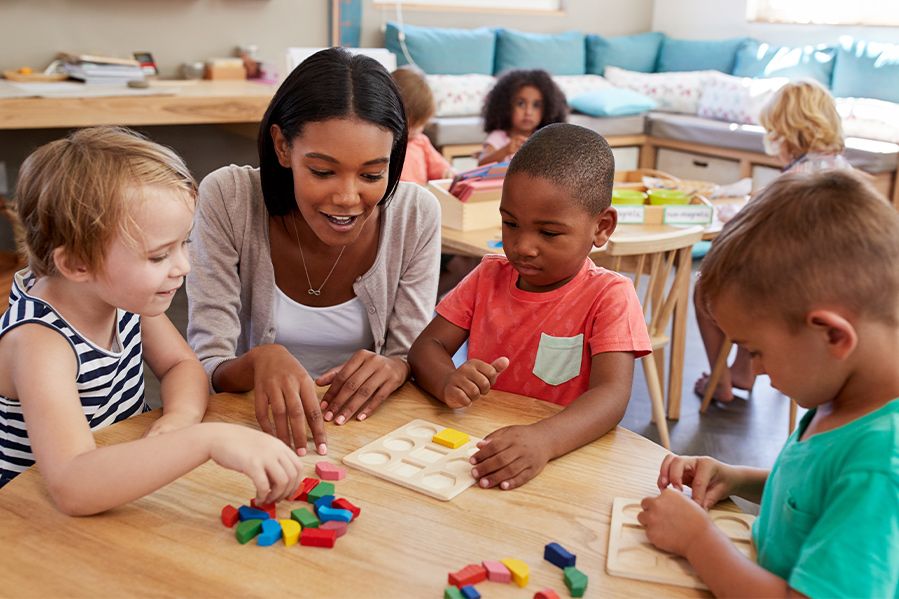 Across the country, there have been efforts to publicly fund early child education programs – usually with taxpayer money. But should preschools with explicitly religious views be able to receive this funding? 
We may be about to get an answer; a Christian preschool is suing the state of Colorado over the state's refusal to grant them taxpayer funds in the state's new Universal Pre-K program (UPK).
School officials say the organization deserves access to funding and insist that they are being discriminated against for their religious beliefs.
However, the state argues that the school's hiring practices – which require all employees to identify as evangelical Christians and uphold biblical views on marriage – preclude the school from receiving taxpayer funding.
The school has filed a lawsuit, and the case is now headed for court.
Here's what you need to know. 
Check Please
The Darren Patterson Christian Academy, a private preschool in Chaffee County, Colorado, says they're entitled to participate in the state's new universal preschool program, which will ensure every preschool-aged child in the state at least 15 hours of preschool per week. 
State funds are doled out to participating schools, often to the tune of thousands of dollars per student.
But the school's application to participate in the program was recently denied, as was their request for religious exemption. Colorado's Equal Employment Opportunity Commission argued that they can't grant public funds to schools that have discriminatory hiring practices.
The school reportedly requires all employees to sign a "lifestyle statement," in which they must attest to being "born-again Christians" who agree with certain Christian principles, "including those that relate to restroom usage, pronouns, dress codes, and student housing during school expeditions and field trips."
School faculty and staff must also agree to abstain from sex before marriage.
Legal experts agree that, as a private school, the school can impose whatever restrictions it chooses.
But is it also entitled to financial handouts from the federal government?
Funds For Fundamentalism
In its lawsuit, Darren Patterson Christian Academy argues that it is being iced out of funding simply because it requires employees to hold a particular faith. Officials say that being forced to either choose between joining UPK or surrender their religious principles is a First Amendment violation.
"The Supreme Court has said time and again, and across three recent cases, that the government cannot require religious institutions to give up their religious beliefs and exercise to participate in otherwise generally available government programs," argues an attorney representing the school.
The school's lawsuit clarifies that it makes no religious requirements for children; while it does hold moments of silence for daily prayer and offer Bible education classes, it does not actually require that students be Christian or hold Christian values – that rule only applies to staff. 
But the state points to the service agreement between themselves and potential preschool providers, which states in part that providers "shall not discriminate against any person on the basis of gender, race, ethnicity, religion, national origin, age, sexual orientation, gender identity, citizenship status, education, disability, socio-economic status, or any other identity."
The state says that the school cannot participate so long as their hiring practices remain.
What is your reaction? Does the school's religious discrimination argument hold weight, or should the separation of church and state take precedence?