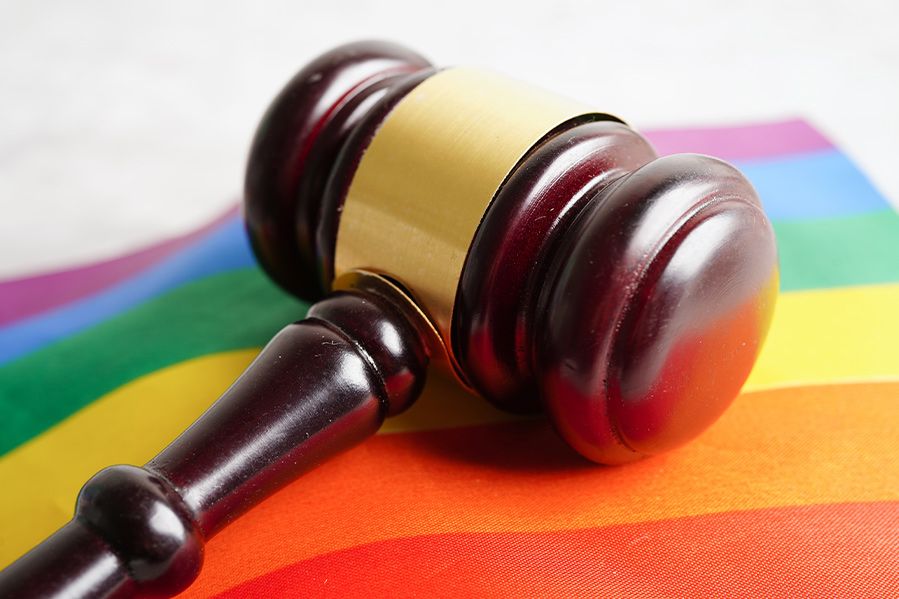 Some people predicted this was coming.
A judge in Texas says that she doesn't have to perform weddings for same-sex couples, citing the recent Supreme Court case which granted an evangelical web designer the right to refuse service to same-sex couples because gay marriage runs contrary to her Christian values.
Judge Dianne Hensley says the ruling legally justifies her refusal to perform same-sex weddings, but critics say she needs to follow the law and perform her job duties.
One thing that people can agree on: this is likely only the beginning of cases that will cite the controversial Supreme Court ruling to justify denying service to the LGBTQ community on religious grounds.
A Real Tex Mess
Judge Hensley has been in a years-long battle with the state of Texas over whether she, as a public official whose job duties include performing marriages at the courthouse, has to actually perform said marriages. 
She claims that, as a judge, being forced to sign off on same-sex marriages violates her Christian beliefs.
The state argues that whether she approves or disapproves of the union at hand is entirely irrelevant; part of her job duties as a judge is officiating weddings, and same-sex marriage is legal – so performing the wedding is not optional.
Judge Hensley has since submitted a brief arguing that the Court's recent decision siding with the Christian web designer vindicates her entirely. Citing her "sincere religious objections to homosexual behavior and same-sex marriage," it reads, "[the Supreme Court] rejects the idea of a 'compelling interest' in forcing wedding vendors to participate in same-sex and opposite-sex marriage ceremonies on equal terms."
The judge seems to think the law is on her side, but is it?
Judge Not?
In 2019, the State Commission on Judicial Conduct warned Judge Hensley that refusing to perform same-sex marriages for couples at the courthouse showed a bias which could damage "her capacity to act impartially to persons appearing before her as a judge due to the person's sexual orientation."
She has reportedly tried to pass off her responsibilities to perform same-sex weddings on the bench to other judges in her district. However, Texas law holds that all judges are required to engage in certain "extra-judicial activities," which often includes performing weddings at the courthouse. 
Many legal experts aren't buying what Hensley is selling. They point out that the recent Supreme Court case involved a web designer – a position that isn't exactly equivalent with a member of the judiciary.
"The service in [Hensley's] case is the service of a government official, so if 303 Creative had involved that government denying services to a same-sex couple, then that'd be a very different case," argues Dale Carpenter, chair of constitutional law at Southern Methodist University's Dedman School of Law. "I don't think 303 helps the judge's case at all."
"The Law of the Land"
Other critics point out that same-sex marriage has explicit legal protections, thanks to the Court's landmark 2015 decision. 
"The law of the land is marriage equality. It's as simple as that," said Johnathan Gooch, a spokesperson for Equality Texas. "If judges and justices of the peace were empowered to only enforce the laws that they agreed with, we would quickly descend into anarchy."
Nevertheless, some LGBTQ activists fear that Texas courts could actually uphold the judge's views, despite the shaky legal logic, potentially severely limit the rights of same-sex couples to marry – particularly those in rural areas.
What do you think? Should religious judges be allowed to pick and choose their duties based on their religious affiliation? 
Or do legal protections around marriage equality override individual religious beliefs?