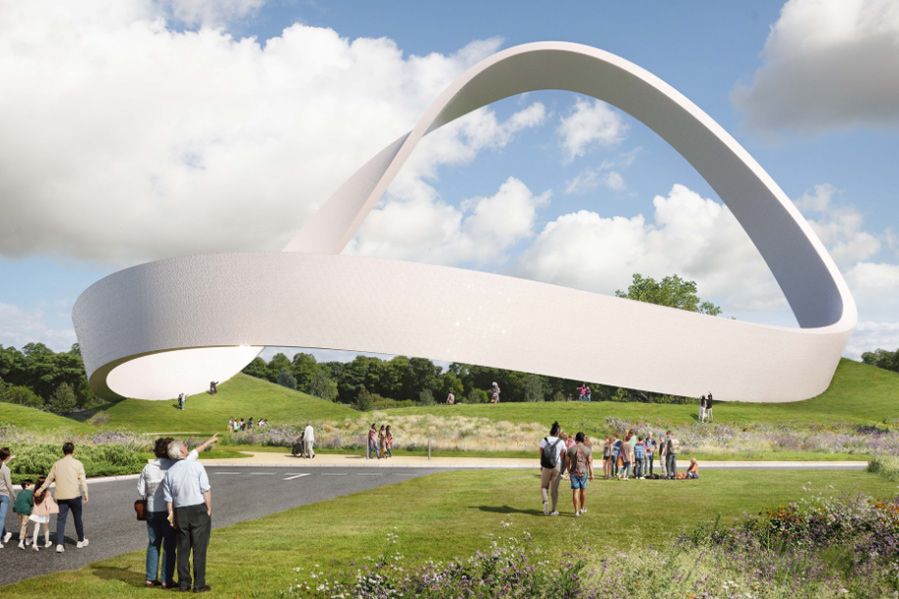 Does anyone have the prayers to pound conversion?
A £10 million monument to answered prayers is coming to Birmingham, England in 2026, with construction set to begin soon.
The creators say this will be the largest symbol of hope in the world and inspire untold millions.
The project is not without its critics, however, who argue that the creators don't have to rely on prayer to bring prosperity into the world… instead they could just use the 10 million pounds going towards the monument's construction for good works.
The Eternal Wall of Answered Prayers
Where did the idea for the monument originate? Apparently, the Eternal Wall of Answered Prayers (as it will be known) began as a vision from God. 
"Sixteen years ago, I felt God speak to me and give me the idea," says Richard Gamble, the project's founder and chief executive. "I spent 10 years wrestling with that, then six years ago I said: OK, let's see if we can make this happen. It's an audacious project, but I believe God is helping us to achieve it."
The project has three stated goals:
"Preserve the Christian heritage of the nation"
"Proclaim Jesus for the country"
Encourage prayer
Due in 2026, the monument will be massive – nearly 170 feet tall and visible from six miles away. It will sit on land in the outskirts of Birmingham that was donated by Lord Edmiston, a British billionaire businessman and entrepreneur.
The monument is expected to attract some 300,000 visitors per year, who will use an app to read the individual prayers that built the monument.
What's more: each of the million bricks used in construction will represent an actual prayer from a member of the public, and visitors will be able to read those answered prayers in the app.
It's set to be one of the biggest monuments to faith built in the modern age. 
But not everyone is praying for its completion. 
Money Well Spent?
Critics say that the new construction is nothing more than a monument to hubris, and that the money would be better off spent on feeding the needy or providing medical care to the sickly. 
"15,000 children die every day around the world from easily preventable diseases," pondered one Reddit user. "I wonder how many could have been helped by that £10M...."
"I wonder how big the wall of unanswered prayers will be?" quipped another.
While the monument has its share of detractors, the founders say they hope it will inspire and fortify the faith of all who visit. That alone is worth the 10£ million price tag, in their eyes.
What do you think of the Eternal Wall of Answered Prayers? Is the potential to inspire millions worth the tremendous cost, or are critics right that the money could make a greater impact elsewhere?