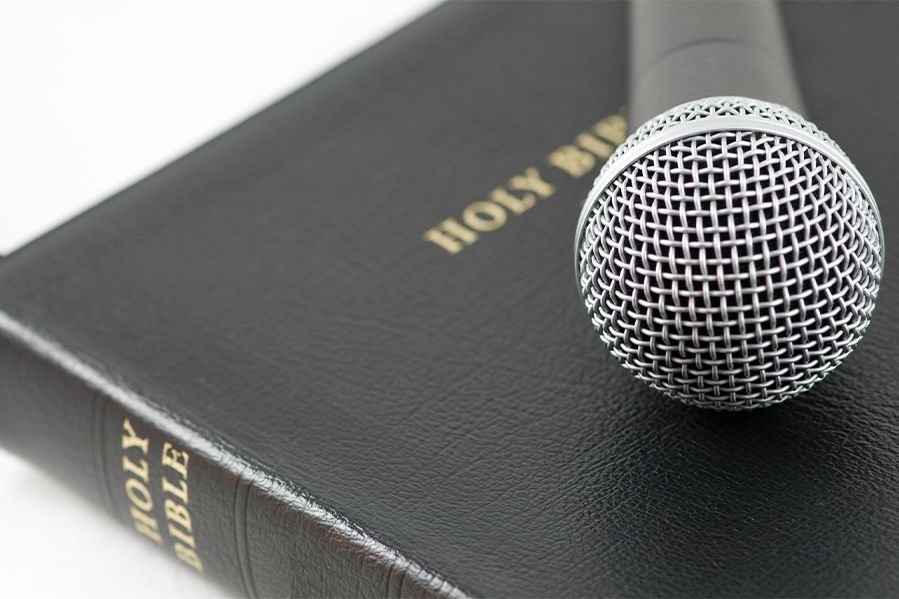 An Arizona school board member is suing her school district on First Amendment grounds after being told to stop quoting the Bible during public school board meetings. 
Heather Rooks has been serving the Peoria Unified School District as a board member since January of this year. Her four children attend the Phoenix-area school district, which is one of the largest in the state.
During the "board comments" portion of each meeting, Rooks would quote biblical passages she believed relevant.
Despite being told repeatedly to stop, she refused. Now, she's suing the school district for her right to continue to bring God to school.
Mass is in Session?
The trouble began almost immediately after Rooks began her first term in January, when she quoted Joshua 1:9 from the Hebrew Bible.
"Have I not commanded you? Be strong and courageous. Do not be afraid; do not be discouraged, for the Lord your God will be with you wherever you go," she reportedly recited at one of her first school board meetings.
Shortly thereafter, the district reportedly instructed Rooks to stop quoting religious scripture during school board meetings… instructions she politely declined. 
She quoted scripture again in April. This time, Psalm 16. For Rooks, the biblical passages and quotations were a source of strength, intended to embolden herself and other Christians during frenzied and demanding board meetings.
"It gave me strength and it gave me the courage as a board member during those board meetings because they get pretty hectic, they get very stressful," she explained. 
Patience Runs Out
Having now caught the attention of secular rights groups, the school board stopped asking Rooks stop, and started demanding.
School board president David Sandoval reportedly told Rooks to cease quoting scripture at least as early as March, following a myriad of complaints from secular watchdog groups like Freedom From Religion Foundation (FFRF). 
It would "be in the best interest of the District" for board members to stop quoting scripture during meetings, read an email sent in July by the board's legal counsel. "We were also told that reciting scripture at a board meeting on this side of the dais goes against the establishment clause as well," explained Sandoval to Rooks back in March.
At a subsequent meeting, Rooks explained that she'd stop quoting scripture… for the time being. She warned that she will "have my attorneys at First Liberty Institute handle this matter." 
Now she's suing.
Here We Go Again
With the backing of First Liberty Institute – the same group that helped high school football coach Joe Kennedy win the legal right to pray on the field with students – Rooks hopes to restore her perceived right to formally recite scripture in her role as a public school board member.
"It is a protected right under the free exercise clause of the First Amendment. It's a protected right under the free speech protection of the First Amendment," explains Rooks' attorney. 
Her case has since caught the attention of evangelical leader Franklin Graham, who wrote in support of her case:
Rooks' attorney also underlines that she isn't trying to create any Christian converts with her prayers. "Heather is not trying to proselytize anyone," he stated. "She's not trying to state what should be in the curriculum. She simply recites a verse to give her strength to help her through these meetings."
Critics have pointed out that if Rooks is truly just hoping to find strength in the word of Jesus, perhaps she could do that in a silent form of prayer.
Proselytizing, or Private Prayer?
Rooks says she "never thought that would happen in America" – and clearly some faith leaders sympathize with her position.
But in a response to Graham's comments, the FFRF countered that "it's actually not that hard to understand":
Critics have also posed the question: what if the shoe was on the other foot? What if a school board member had been quoting from the Quran, or the Bhagavad Gita, or announcing her belief that there is no God – would she be likely to receive the same kind of legal support? 
What do you think? Does praying during school board meetings constitute a public endorsement of Christianity?
When it comes to public schools, elected board members, and the world of faith, can there be any intersection?