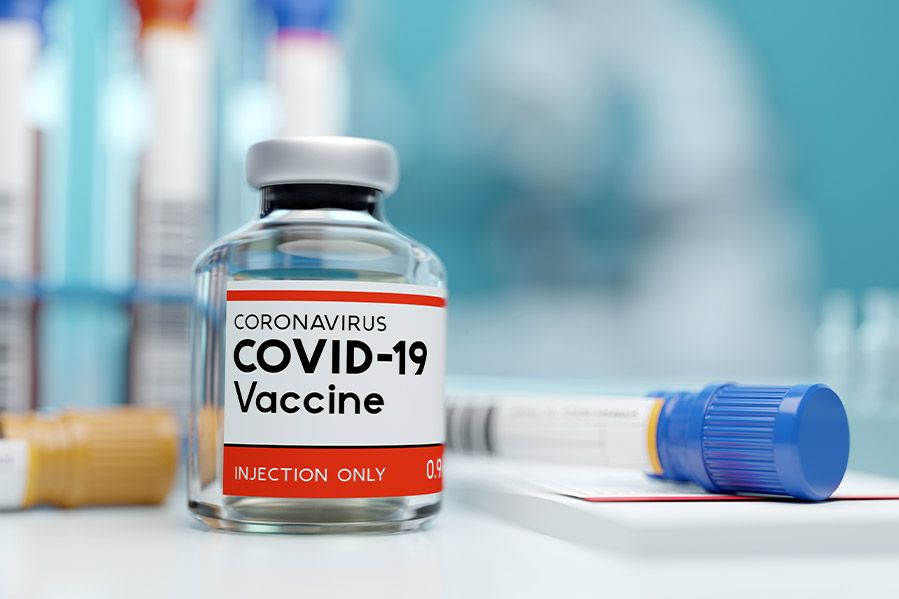 Facebook has announced that it is banning ads that discourage users from getting vaccines or that portray vaccines as unsafe or ineffective as part of a larger crackdown on misinformation on its platform.
"We don't want these ads on our platform," read the blog post from Facebook officials Kang-Xing Jin and Rob Leathern announcing the new policy. 
The company has long avoided policing speech on its platform, but in recent months began removing posts that spread misinformation, from topics like coronavirus, to Holocaust denial, QAnon conspiracy groups, and ads sowing doubt about the legitimacy of the upcoming U.S. presidential election.
But the topic of vaccines differs in one key area: many of those who reject vaccinations outright claim it is because of their religious convictions. And some are accusing Facebook of trampling on religious freedom by banning ads that question vaccines. 
Religious Exemptions Are Rare
Interestingly, very few religious doctrines actually prohibit vaccines. Instead, researchers have found that vaccine denial is often clustered in religious communities – churches, small towns – where vaccine misinformation spreads like wildfire.
"For many [religious folks] the root cause of their unwillingness to be vaccinated relates to concerns over vaccine safety that drives them to avoid vaccines—and not any real religious doctrine," writes Dr. Vincent Ianelli, a fellow of the American Academy of Pediatrics.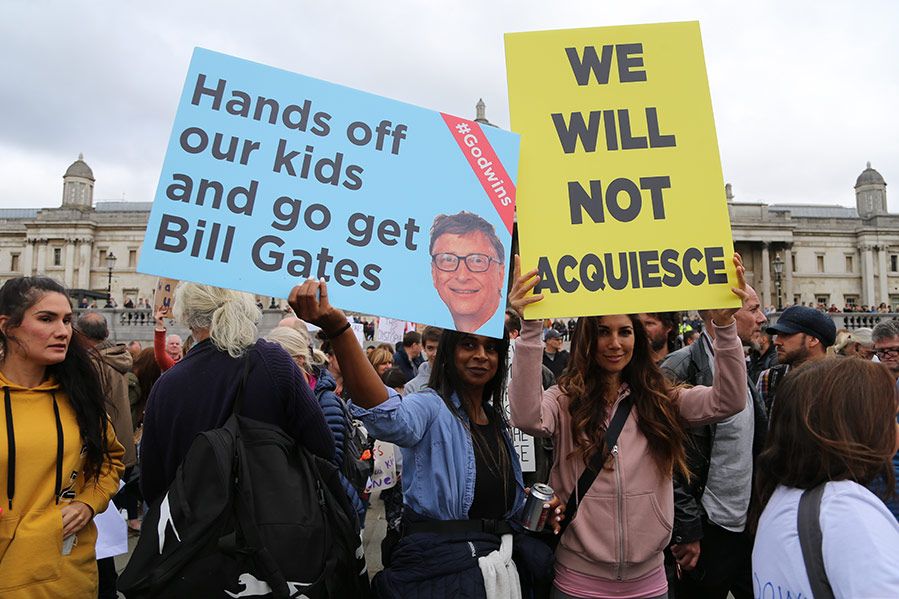 He cites a number of religious communities hit hard by their own unwillingness to get vaccinated, including a group of orthodox Hasidic Jews at the center of an outbreak of measles in New York, outbreaks of polio in Amish communities, and hundreds of rubella cases in a religious community in the Netherlands that resulted in at least one intrauterine death.
Contrary to popular belief, most major religions are in fact pro-vaccine. Catholicism, for example, explicitly supports vaccination, although they caution Catholics to seek out vaccines that are "morally sourced" - that is, not derived from fetal tissue.
But even in the cases where there is no alternative (MMR, Hep A, Varicella), the Catholic Church supports the use of those vaccines, "on a temporary basis."
The Pontifical Academy for Life explicitly says they can be used "insomuch as is necessary in order to avoid a serious risk not only for one's own children but also, and perhaps more specifically, for the health conditions of the population as a whole – especially for pregnant women."
Other faith groups have reached similar conclusions. A number of Islamic leaders have issued fatwas in favor of immunization, arguing that there is no discordance between vaccination and the principles of Islam. 
Jewish leaders have reached the same conclusion, despite the fact that some vaccines are made with porcine. They've ruled that "limitations on medications with porcine components are only an issue with oral administration (for those who observe kosher rules), not products given by injection," so vaccines, even those made with gelatin, are acceptable and encouraged for the health of the community.
The War on Misinformation
So while some genuine religious objections do exist, they are few and far between. Most major faiths explicitly support vaccination.
Critics say that those objecting on religious grounds actually have no religious basis on which to object - it is a personal, philosophical objection, not a genuine religious one. They're essentially using a "religious exemption" loophole, opponents argue.
With all that in mind, is it possible that the Facebook policy is actually a forward-looking one? As the world continues to grapple with a dangerous pandemic, scientists are working hard to create a vaccine for COVID-19 that will allow us to get back to normal life.
But obviously, this requires that enough people get vaccinated to prevent continued spread of the disease. Such an effort relies on the collective knowledge that vaccines work – a belief could be undermined by misinformation on popular platforms like Facebook. 
What do you think? What's the best way to combat vaccine misinformation?
Do you agree with Facebook's approach?