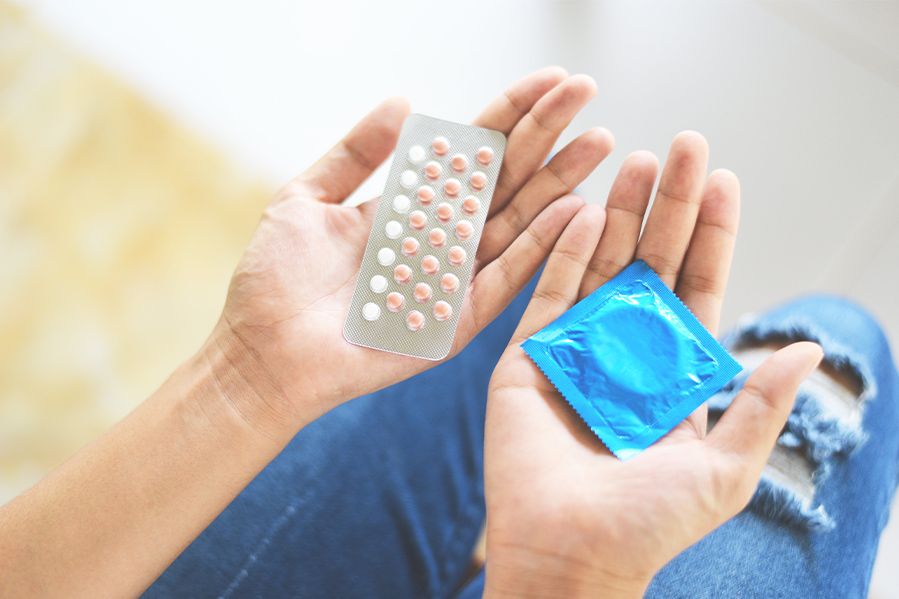 Are we heading for a contraceptive-free future?
Following the leak of a Supreme Court document showing that the nation's highest court is leaning towards overturning Roe v. Wade, many fear that overturning the right to an abortion is just the beginning.
Will Americans soon have to visit shady back-alley condom dealers in order to practice safe sex? Will doctors be jailed for inserting IUDs in patients? Will pharmacists get the death penalty for selling morning-after pills?
Rubber Meets the Road
Some say there is real cause for concern.
In an interview with CNN's Jake Tapper, Mississippi Governor Tate Reeves refused to say whether his state would ban common forms of birth control like IUDs or Plan B.
"That is not we are focused on at this time," he remarked. The careful language used by Gov. Reeves didn't go unnoticed. As one commenter noted, "'At this time' is doing a ton of heavy lifting here."
Others aren't beating around the bush quite as much. Idaho House State Affairs Committee Chairman Brent Crane said that he has concerns about emergency contraceptives like abortion pills and Plan B, and wants to hold public hearings on their 'safety'. 
One candidate running for Arizona's Senate seat even says he wants to overturn Griswold v. Connecticut, a 1965 Supreme Court case that outlawed bans on contraceptive use. 
"The concern here is that abortion isn't the end, like this is more of the canary in the coal mine," explained Florida OBGYN Dr. Robyn Schickler. "It opens the door to any other aspect of our life that is protected by privacy and that includes birth control."
While some politicians are taking a 'wait and see' approach or merely dipping their toes into the world of contraceptive bans, there's one group eager to see a policy change: evangelicals.
Is a Contraception Ban Conceivable?
What does the Bible say about contraception?
The scripture most frequently cited when discussing contraceptive methods can be found in Genesis 38. It tells to story of how Judah's son Onan withdrew during sex, and "spilled his seed on the ground."
Shortly thereafter, God smote him. 
Many have taken that rather forceful reaction as obvious proof that God is against any kind of contraception, even coitus interruptus.
Indeed – up until the 1930s, most Christian denominations held that any and all contraceptive use was sinful. And while many denominations have softened in the decades since, conservative wings of the Catholic Church still maintain that any and all contraceptive use is a great sin.
However, others say that Genesis 38 has been completely misinterpreted, and that Onan was smote because he refused to follow a command from God, not specifically because he pulled out.
How Pagans Are Involved
Some scholars have taken their disagreements ever further, suggesting that the Christian opposition to contraceptives might actually be based on pagan philosophy, rather than their own theology. 
Early Christian philosophers regarded Stoicism as a "pagan philosophy," and yet borrowed their view that sex was for procreation only. Some experts argue it was Saint Augustine of Hippo, influenced by the Stoics, that provided the foundational Christian views on sex. He said that contraception prevented the singular purpose of sex itself: producing children, and even chastised the Manicheans for tracking their menstrual cycles to avoid pregnancy.
Whatever the source is for the Christian opposition to contraceptives, that is probably little solace to women now who rely on them. With abortion bans impending in many states, they worry contraceptives could be next on the chopping block. 
What is your reaction?