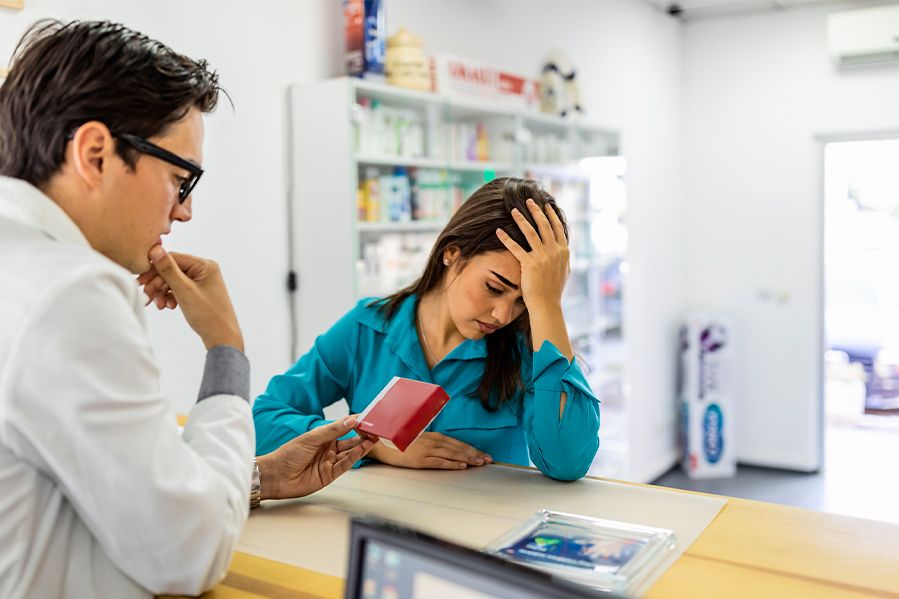 A Minnesota pharmacist is being sued for refusing to fill a prescription for the morning-after pill, citing his personal beliefs.
It's a case believed to be the first of its kind… and which could have major repercussions nationwide.
Should pharmacists seriously have the right to refuse prescription medication just because they don't agree with it?
Broken Condom… Broken System?
In January 2019, Andrea Anderson was seeking emergency contraception after a condom broke. She got a prescription from her doctor, but when she went to fill it at the McGregor Thrifty White pharmacy in McGregor, Minnesota, "the pharmacist on duty told her that he would be unable to fill her prescription because of his 'beliefs.'"
The complaint says that pharmacist George Badeaux – who also moonlights as a local pastor – refused to elaborate further.
Adding to the problem, McGregor isn't exactly a bustling metropolis with other options. With a population of 384, Anderson was left with no choice but to fill the prescription 50 miles away in the midst of a harsh Minnesota snowstorm.
According to the suit, this isn't the first time Badeaux's refused to fill contraceptive prescriptions, believing they induce abortions – although the particular contraceptive in this case, Ella, simply prevents pregnancy in the first place.
Regardless, Anderson is suing the pharmacy, arguing that they were in violation of Minnesota's Human Rights Act. Believed to be the first case in the nation of its kind, it could have repercussions in Minnesota and beyond. 
Going to Plan B
Of course, this all may be a moot point in the future anyway. Some fear that in the wake of the recent Supreme Court ruling overturning Roe v. Wade, contraceptives could be in the crosshairs.
That fear isn't unfounded. In his written opinion in the ruling overturning Roe v. Wade, Supreme Court Justice Clarence Thomas even said that other landmark rulings, like the right to contraception as decided in Griswold v. Connecticut, should be "reconsidered".
At least some politicians are bracing for that very scenario. The U.S. House of Representatives recently passed a bill that would enshrine the right to contraception in federal law, but at this time it is unclear if it would have the votes to clear the Senate.
In the meantime, though, it'll be interesting to see how the Minnesota case shakes out.
With many pro-life groups emboldened by recent wins at the nation's highest courts, we may see more cases like this in the future. Although this may be the first case of its kind, it's likely not the last. 
What do you think? When should a medical professional be able to refuse service on religious principles, and how far can that reasonably extend?