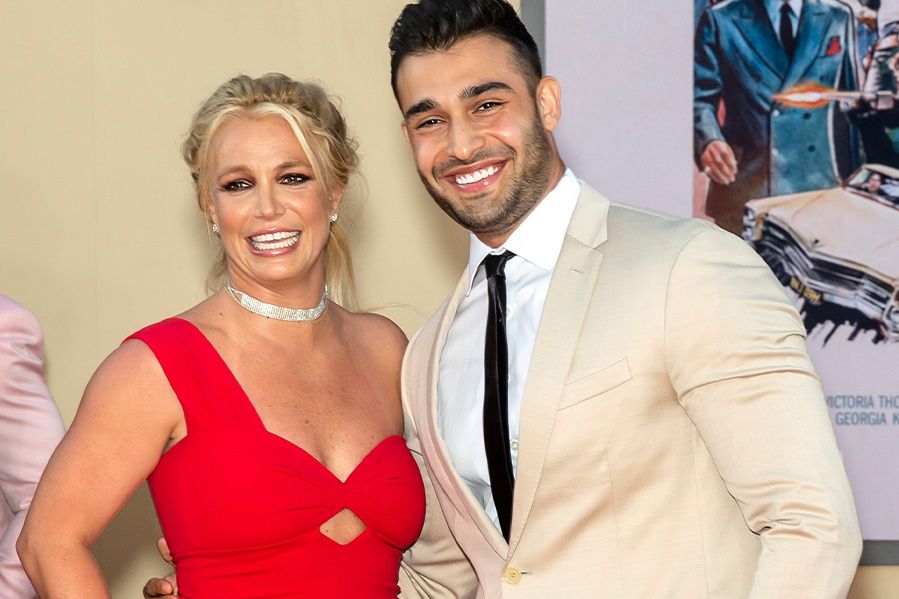 Britney Spears is calling out the Catholic Church for allegedly refusing to host her wedding to Sam Asghari. In a post on Instagram that's since been deleted, Spears posted an image of St. Monica Catholic Church with a caption alleging the church turned her away. 
"This is where I originally wanted to get married during COVID. I wanted to go every Sunday," the Instagram caption read. "Then 2 years later when I wanted to get married there they said I had to be catholic and go through TEST!!! Isn't church supposed to be open to all???"
A viral tweet offered a humorous take on the Instagram post.
Turned away by organized religion, Britney opted to tie the knot in a ceremony hosted at her house. When it came to finding an officiant, Spears followed in the footsteps of so many other couples by enlisting the help of a minister ordained online.
Oops… She Did It Again
It was reportedly a star-studded event: Madonna, Selena Gomez, Drew Barrymore, Donatella Versace, Paris Hilton, and more, were all in attendance. 
And it was all made possible by Rev. Clint Hufft, who helped the couple tie the knot as officiant.
An officiant to the stars with numerous television appearances, Rev. Hufft was "ordained by the Universal Life Church," according to a Judy's Book review. A 2019 wedding announcement in the New York Times also notes his ordination via the ULC. 
"I began officiating wedding ceremonies in 1995 and it's still the best job I could ever wish for," he says.
Church Should Be Open to All
Britney's wedding venue frustrations resonated with many, who shared their own stories of being turned away from traditional churches – whether that be due to sexuality, faith, or divorce status.
Perhaps that's why Britney Spears went with an officiant ordained online when looking for a representative from a church that truly is "open to all."
With 20 million ministers and counting, the Universal Life Church welcomes individuals of any and all faiths to join its ranks. Empowered by their legal ordination, many ULC ministers officiate weddings for friends and family, including those turned away by "traditional" churches.
Perhaps that's why Britney's Instagram message received such a powerful reaction when she asked, "isn't church supposed to be open to all???"
We're right there with you, Britney!