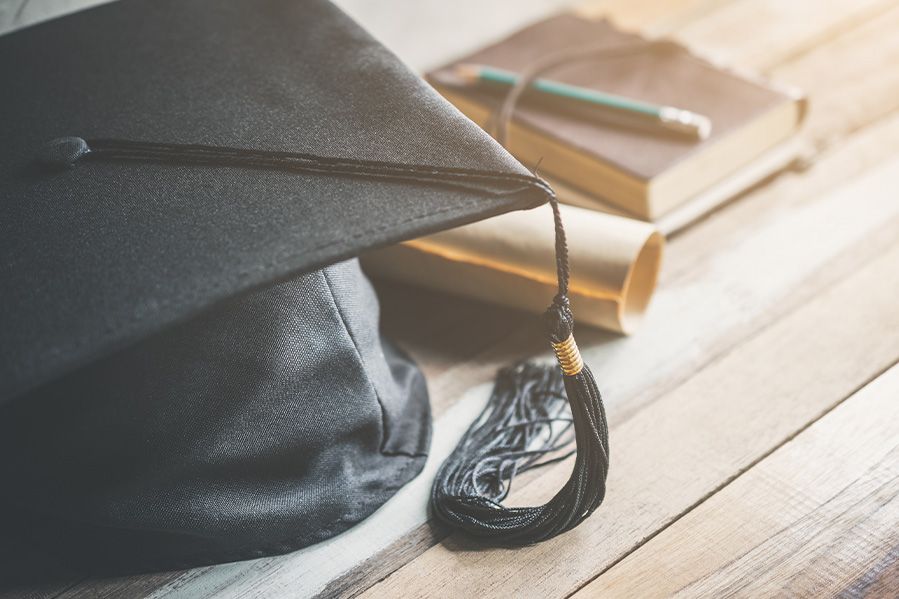 A former student at Broken Arrow Public Schools in Oklahoma is suing her school district, alleging that administrators prevented her from wearing an eagle plume with religious significance on her graduation cap.
The incident allegedly took place at the May 2022 graduation ceremony, when Lena' Black, who is of Otoe-Missouria and Osage heritage, was told by school administration she could not wear a sacred eagle plume on her graduation cap, despite over 100 other students decorating their graduation caps in some manner – including with other religious symbols. 
Now she's suing the school district, arguing that her freedom of speech and freedom of religion were both violated, and is seeking some $50,000 in compensatory damages and an unknown amount in punitive damages.
Does she have a case?
The Sacred Plume
"Lena' really felt like this was an attack on her person, on her religion, on her culture," explains attorney Morgan Saunders of the Native American Rights Fund, who is representing Black in court. "She's been using this feather in religious and cultural ceremonies since she was 3 years old and it carries an incredible amount of significance."
Per the lawsuit, Black's had the eagle plume since adolescence and considers it a "sacred object" symbolic of "the prayers of her Otoe-Missouria people for her life and protection."
In the lawsuit, Black concedes that she didn't formally apply for approval to modify her graduation garb from the school's Native American education coordinator per school district policy, but that she asked a teacher who said wearing the feather during graduation was okay. 
However, at graduation, administrators allegedly yelled at her, ignored her explanation, and removed the feather – even damaging it in the process.
Black says she suffered a panic attack and felt humiliated in front of her peers, and ultimately carried the feather in her hand during the graduation ceremony.
"I wore this plume on graduation day in recognition of my academic achievement and to carry the prayers of my Otoe-Missouria community with me," she stated. "The law protects my right to wear this eagle plume at my graduation, and school officials had no authority to forcibly remove it from my cap."
A First Amendment Violation?
The school isn't commenting on the lawsuit, other than to deny much of Black's story and to point out that there's a formal process in place for students to adorn their graduation caps with decorations, religious or otherwise.
"Not only do we make exceptions for the Native American tribes, we also allow other religious and ethnic heritages to be celebrated by the wearing of specific items," explained a spokesperson for the school.
The lawsuit coincides with Oklahoma Gov. Kevin Stitt's veto of recently passed legislation that would allow Native American students to wear tribal regalia at high school and college graduation ceremonies. Gov. Stitt argued that the decision should be left to individual districts, but the Oklahoma legislature has now overridden the veto and upheld the measure.
Stitt says he fears that this will only open the door to allow different groups to "demand special favor to wear whatever they please at a formal ceremony."
The group representing Black in court took a victory lap after that announcement, calling it "great news" that students will no longer have to "choose between their culture and celebrating their success."
What do you think? Was the student's freedom of religious expression violated?