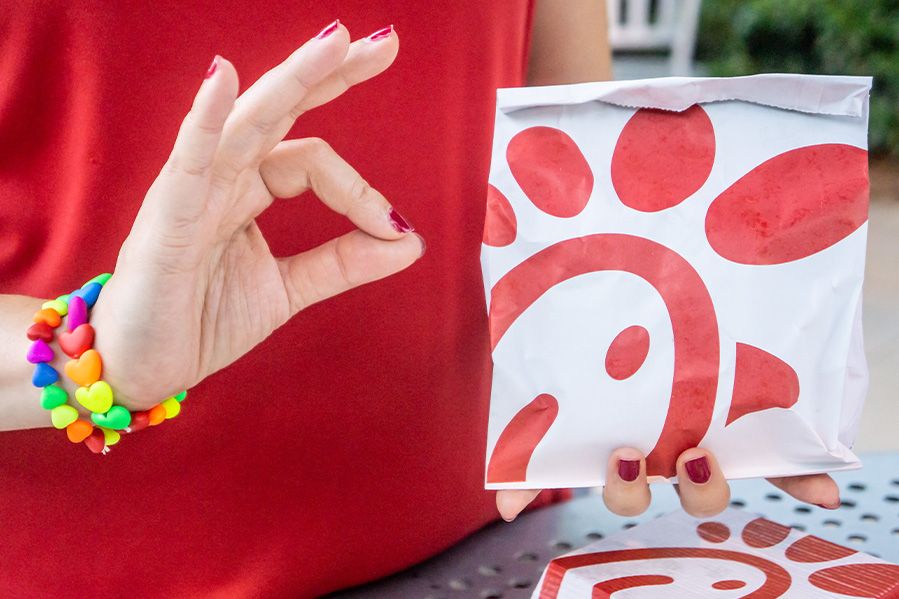 Fast food restaurant Chick-fil-A is the latest company to garner religious backlash for adopting progressive policies – in this case the hiring of a VP of Diversity, Equity, and Inclusion (DEI).
The restaurant chain, a favorite of many people of faith for its unabashed Christian values, is now under fire by those very same individuals over the discovery that the chicken giant has a DEI executive on the payroll. 
Some Christians insist that having a company diversity department is incompatible with Christian values.
However, others argue that Chick-fil-A's diversity goals are not only laudable – they directly align with biblical values. 
So, which is it? And how did we get here? 
"Not The Lord's Chicken"
The controversy began late last month when social media users noticed a page on Chick-fil-A's website promoting their DEI department.
"We have a problem," read a May 29 tweet from political commentator Joey Mannarino. "Chick-Fil-A just hired a VP of Diversity, Equity and Inclusion. This is bad. Very bad. I don't want to have to boycott. Are we going to have to boycott?"
The page he linked to is in many ways your typical corporate DEI page, with a distinctly Christian tint. It reads:
"Chick-fil-A's Corporate Purpose is 'To glorify God by being a faithful steward of all that is entrusted to us. To have a positive influence on all who come into contact with Chick-fil-A.' When we combine our unique backgrounds and experiences with a culture of belonging, we can discover new ways to strengthen the quality of care we deliver: to customers, to the communities we serve and to the world."
Despite this explanation, reactions in some faith circles were swift and critical. 
Many Christians shared in the outrage, with one political candidate accusing the company of serving "another god."
And some even documented their boycott of the restaurant by visiting competitors instead, declaring Chick-fil-A "no longer the Lord's chicken":
Is Diversity a Christian Value?
Yet, not all people of faith had the same reaction. Some didn't get their feathers quite so ruffled.
Others argued that their fellow Christians have this all wrong. 
Among them was New York Times columnist and devout churchgoer David French, who asserted that DEI values are not antithetical to Christian teachings. In fact, he said, they are worthy goals to aim for:
Defenders of the company also remind people that Chick-fil-A's Christian roots run deep. This is, after all, the corporation that famously sparked a nationwide boycott after its CEO said he opposed same-sex marriage back in 2012.
It has also donated millions of dollars to faith groups that oppose LGBTQ rights groups over the years, only stopping in 2019 amid fierce backlash. 
Fairfeather Friends
Regardless of how you feel about Chick-fil-A's new DEI hire, it's interesting to see just how quickly the tide turned against the chicken chain.
This is, after all, a restaurant that was once the darling restaurant of faith groups across America.
Until now, the controversies Chick-fil-A faced originated largely from more secular, progressive activists who sought to ban the restaurant entirely from airports and thoroughfares over its donations to anti-LGBTQ groups.  
Now the call is coming from inside the restaurant, so to speak. And as recent protests of Bud Light and Target have shown, this could have a serious impact on Chick-fil-A's reputation... and even its bottom line. 
What do you think? Is it anti-Christian to embrace the principles of Diversity, Equity, and Inclusion, or do such values have biblical merit?