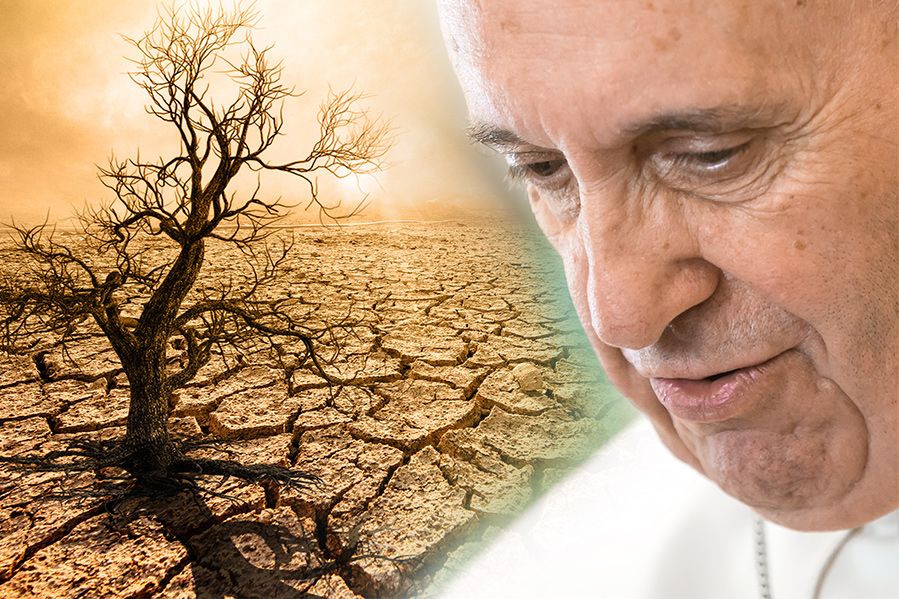 Pope Francis just issued yet another strong warning over climate change and global warming, calling the unchecked production of fossil fuels and pollution of the planet an "ecological sin" which must be repented.
Much of Pope Francis' legacy is tied to his climate change activism, as his papacy has often been devoted to getting the more than one billion Catholics in the world on board with acknowledging humanity's role in our changing climate.
Now Pope Francis is again issuing warnings against the "consumerist greed" of oil and gas companies which he says is a sin which may doom us all.
Ecological Sin?
"Let us repent our ecological sins," said Pope Francis in a statement for the World Day of Prayer for the Care of Creation. "With the help of God's grace, let us adopt lifestyles marked by less waste and unnecessary consumption, especially where the processes of production are toxic and unsustainable."
Calling for "a rapid and equitable transition to end the era of fossil fuel," the pontiff painted the greed of fossil fuel companies as a systemic "injustice towards the poor and towards our children, who will bear the worst effects of climate change."
It is clear," he argues, "that the richer nations have contracted an 'ecological debt' that must be paid."
Pope Francis views "ecological sins" as some of the gravest of our time, an offense to our fellow neighbors which deprives them of a habitable home in which to live. Previously, Pope Francis has warned that ecological sins are causing earth "to look more and more like an immense pile of filth," and that "the unrestrained burning of fossil fuels and the destruction of forests are pushing temperatures higher and leading to massive droughts."
The pope now says we must repent our ecological sins and businesses, governments, and individuals alike must work towards living more sustainably and humbly, before it's too late.
A Faith Divided
More and more, it seems that Pope Francis' belief that we must work quickly to reverse climate change is becoming mainstream, even in religious circles.
Last year, the National Association of Evangelicals released a 50-page report on climate change, arguing for what they say is the "biblical basis" for climate activism.
"The Bible does not tell us anything directly about how to evaluate scientific reports or how to respond to a changing environment," reads the report. "But it does give several helpful principles: Care for creation, love our neighbors and witness to the world."
Still, not every Christian leader is on board with such measures. One of the world's most famous evangelicals, Franklin Graham, has routinely dismissed climate change, arguing that a changing climate is not a new phenomenon, arguing that you can actually even see it in the Bible.
"Climate change is nothing new—the Bible records it over 4,000 years ago," he wrote in a 2021 Facebook post. Pointing to the story of Noah, he said that "God brought His judgment on the wickedness and evil that had overtaken the world through a great flood. It rained for 40 days and 40 nights and springs burst forth with water, flooding the entire earth."
Other evangelical leaders say that we can simply trust in God not to destroy the world. Famed evangelist Robert Jeffress had pointed words for then-teenage climate activist Greta Thunberg, saying that "somebody needs to read poor Greta Genesis, Chapter 9 and tell her the next time she worries about global warming, just look at a rainbow. That's God's promise that the polar ice caps aren't going to melt and flood the world again."
Both Franklin and Jeffress have expressed a different sentiment, too: that it simply doesn't matter. If the rapture comes soon (both seem to believe it will), what does it matter if there's trash in the ocean or if the global temperature is ticking up? We'll all be in the kingdom of heaven soon, goes their argument. 
So, when it comes to convincing his fellow faith leaders, Pope Francis may have more of an uphill battle than he realizes. 
What is your reaction?