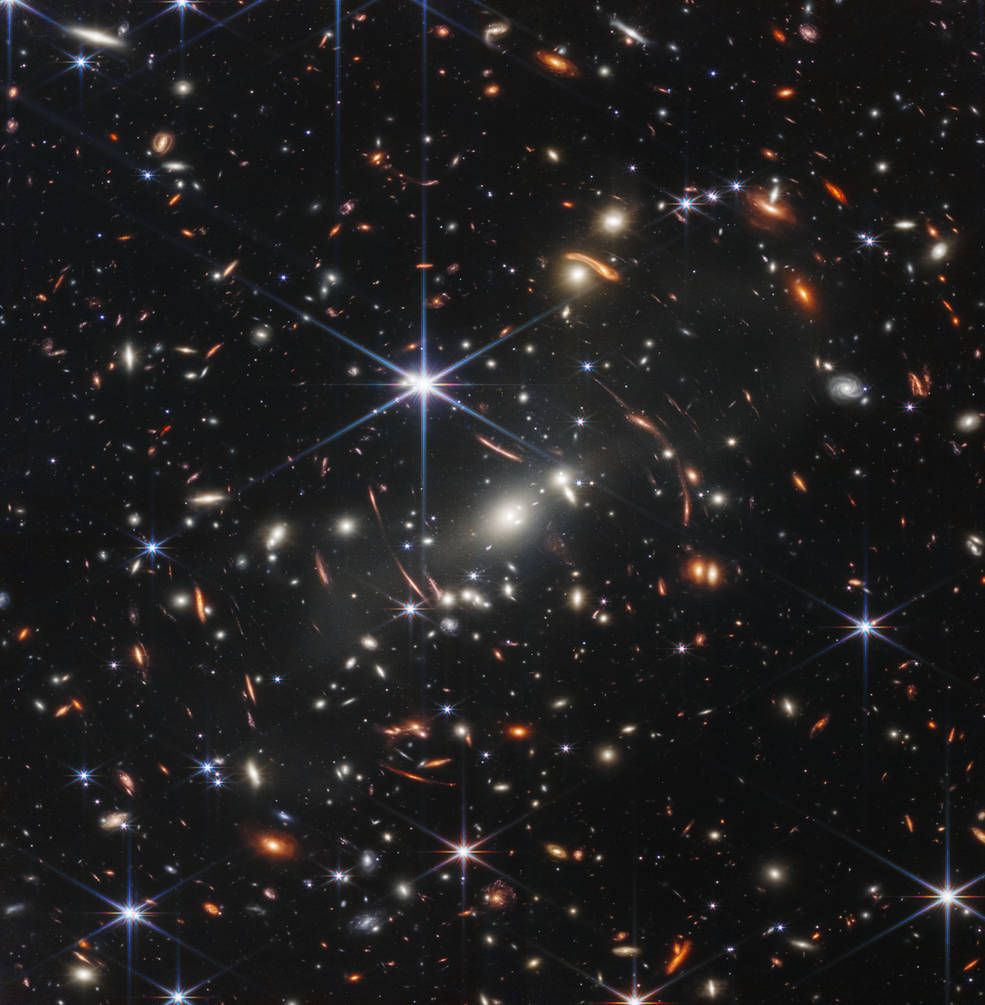 NASA has just boldly photographed where no one has gone before. No humans, anyway. 
Today NASA revealed the first images taken from the James Webb Space Telescope, the most powerful telescope ever sent into the cosmos from Earth. In addition to the deep space shot above, here's what they photographed:
Carina Nebula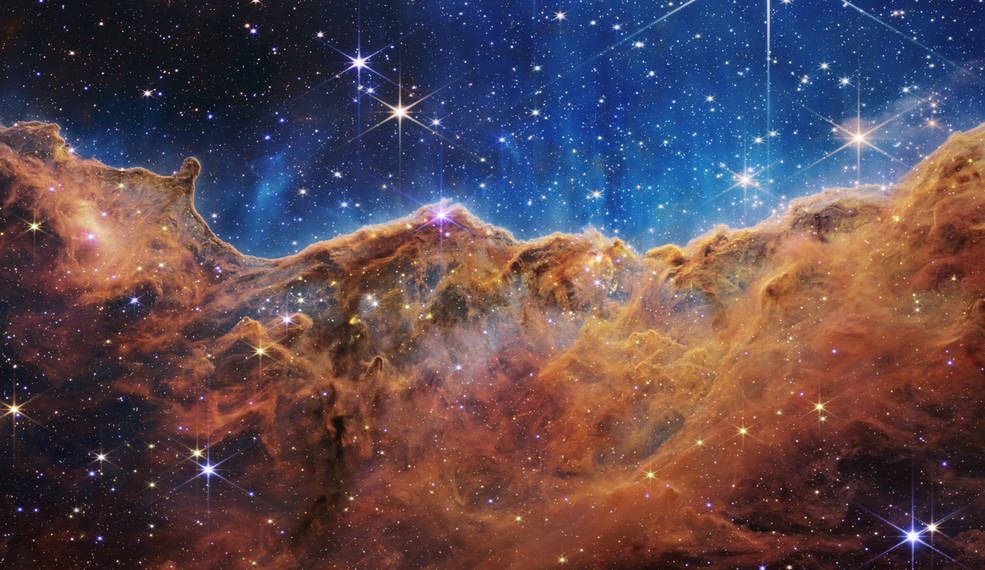 Stephan's Quintet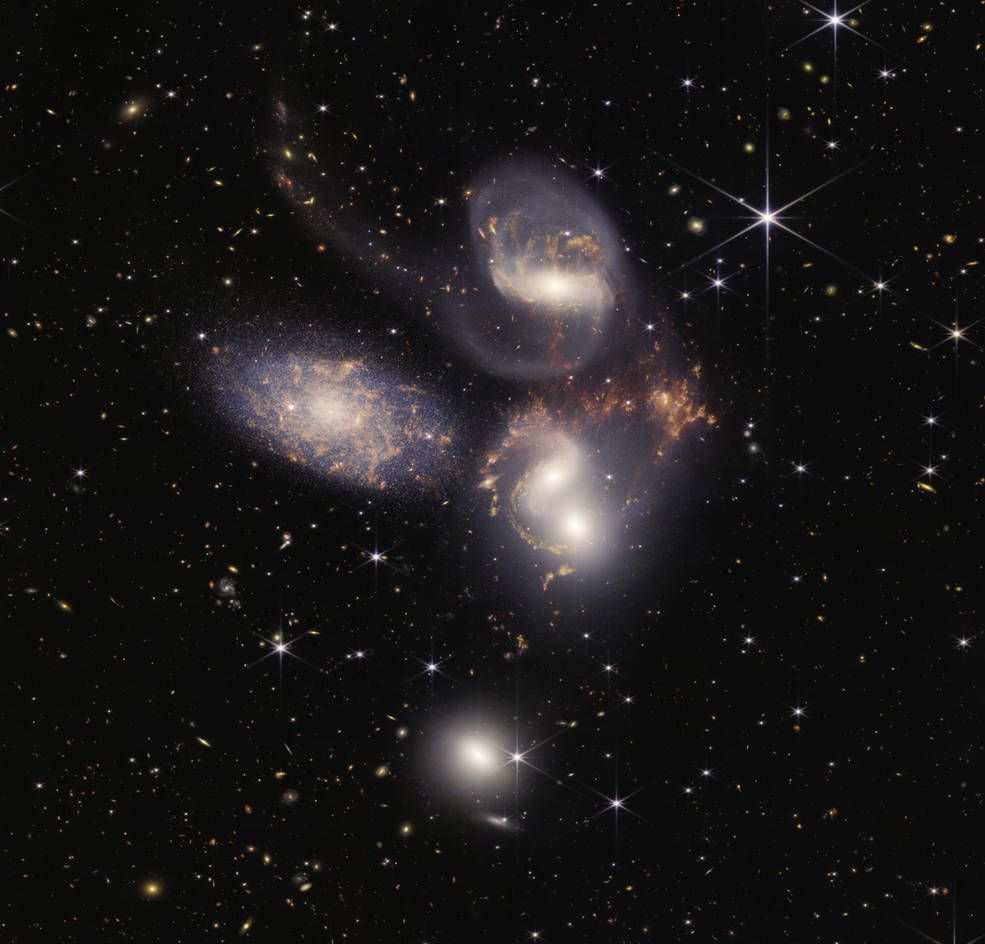 Southern Ring Nebula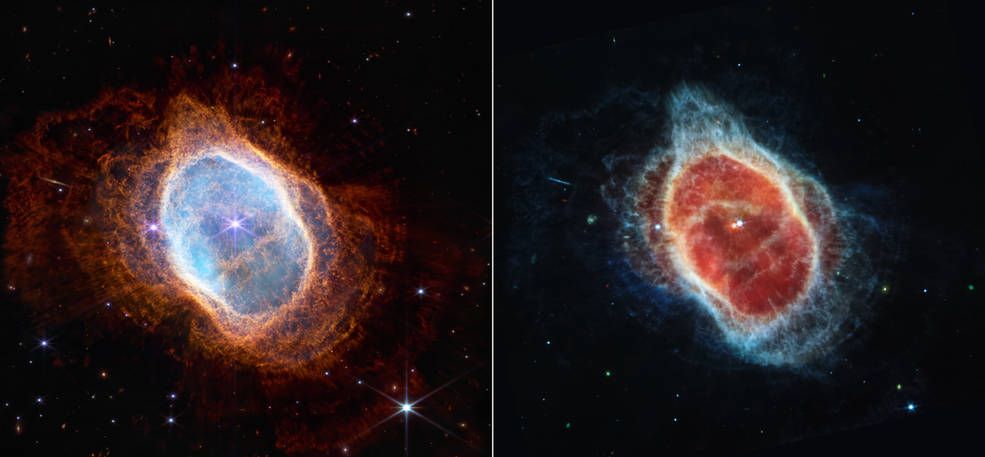 Looking Back in Time
The first images from the $10 billion telescope were long-awaited. Launched from French Guiana in South America in December, the telescope spent months reaching its destination, a vantage point some one million miles away from home. 
The images were not only highly anticipated because of their clarity of picture, but also because the telescope is looking towards the spot where scientists believe the Big Bang took place. 
Because light can only travel so fast, the telescope can literally peer back in time – some 13.7 billion years back in time, to be precise. That means that scientists are now able to look at some of the earliest planets and galaxies ever formed after the Big Bang.
What is the Big Bang?
The Big Bang Theory is the most widely accepted scientific explanation for the origin of our universe. As Space.com explains it:
The universe as we know it started with an infinitely hot and dense single point that inflated and stretched — first at unimaginable speeds, and then at a more measurable rate — over the next 13.8 billion years to the still-expanding cosmos that we know today.
It's a big day for our understanding of the universe… to say the least. As NASA's science mission chief Thomas Zurbuchen explained, Webb is revealing "secrets that had been there for many, many decades, centuries, millennia."
The images will now be the focus of intense study as scientists seek to learn more about how the universe works – and what our place is in it. 
What is your reaction?