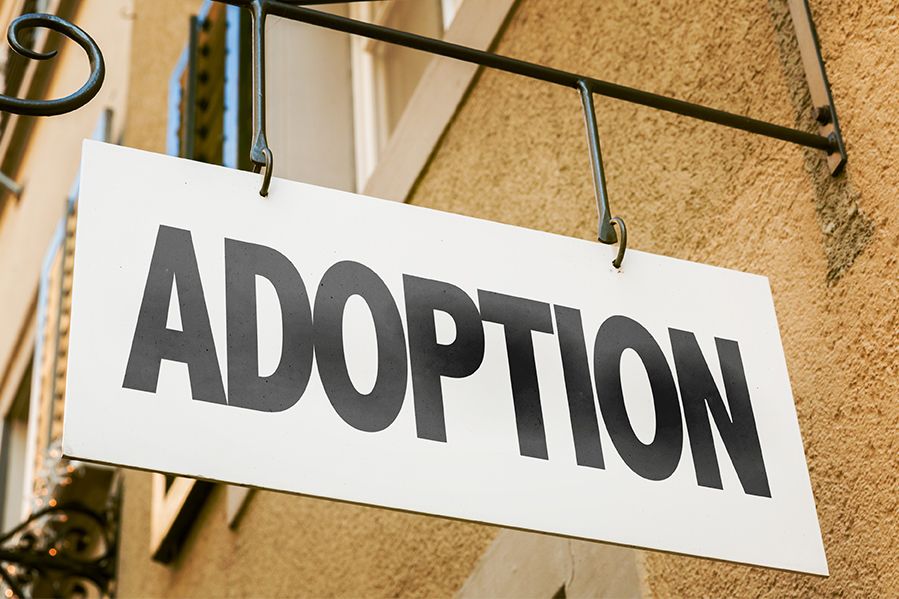 A three-judge panel in Tennessee just ruled that a Christian adoption agency that receives government funding can legally deny services to Jewish couples in a ruling many are calling tantamount to "separate but equal" laws of the past.
The couple at the center of the controversy, Elizabeth and Gabriel Rutan-Ram, filed a lawsuit earlier this year alleging that they were denied access to foster training at Holston United Methodist Home for Children, a local adoption agency that receives state funding. 
The Rutan-Rams say they were discriminated against because they are Jewish. The adoption agency didn't deny this claim; its publicly-stated mission is to place children with Christian families.
The couple argued in court that the agency shouldn't be allowed to discriminate against them on the basis of religion because it receives taxpayer money. 
Now, a panel of judges has squashed the case, arguing it is meritless and cannot go forward. 
Legalized Discrimination
The panel's decision stems from a bill that provides faith-based adoption agencies legal protection to be selective about where they place children.
The bill allows faith-based adoption agencies to exclude same-sex (or, apparently, non-Christian) applicants while still collecting federal funds.
Signed into law in 2020, the bill was initially controversial due to fears it would be used to discriminate against LGBTQ couples. LGBTQ rights advocates were outraged at the time, arguing that it would simply keep more kids out of loving homes and stuck in the foster care system.
Foster Care: God's Will?
When they began the adoption process, the Rutan-Rams turned to the only agency in their area to assist them in adopting an out-of-state child: Holston United Methodist Home for Children.
The day they were to begin their state-mandated adoption training, however, Holston contacted them to alert them that they only assist Christian families with adoption. 
The couple says they were shocked, considering the fact that the agency is funded by the government.
"If an agency is getting tax money to provide a service, then everyone should be served," argued Gabriel Rutan-Ram. "It shouldn't matter whether you're Jewish, Catholic or an atheist. We're all citizens of Tennessee, re­gard­less of our religion."
The court disagreed, reasoning that because the couple eventually got assistance in completing the training elsewhere, their claims lacked legal standing. 
Legalized Discrimination
The CEO of Holston said that the agency's motivations shouldn't surprise anyone – it is a Christian organization wanting to place kids with Christian families, after all.
He argued that "forcing Holston Home to violate our beliefs and place children in homes that do not share our faith is wrong and contrary to a free society."
But critics of the decision say that this whole thing has a 'separate but equal' vibe to it. At issue is that the adoption agency receives federal funds to operate. In essence, the state of Tennessee is saying faith-based discrimination is A-OK on their watch, so long as equal facilities are available to other faiths. 
Many couldn't help but notice historic parallels:
What do you think? Should a faith-based adoption agency that receives funding from the government be able to discriminate against parents of other religions?