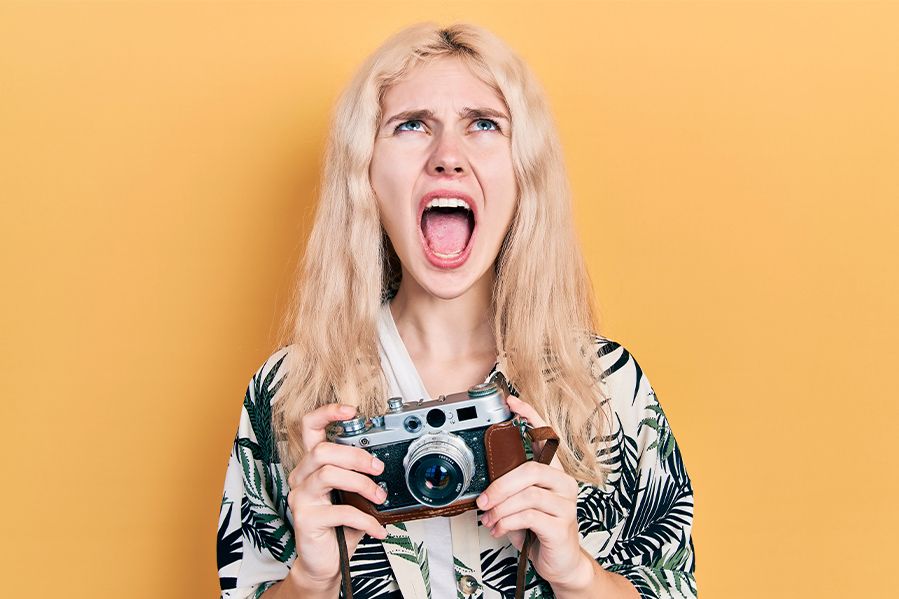 Christian wedding photographers can't be compelled to photograph gay weddings if it goes against their religious convictions, a Kentucky judge just ruled.
Per the judge, the city of Louisville cannot enforce a nondiscrimination ordinance they passed in 1999 preventing discrimination on the basis of sexuality against a wedding photographer who says her Christian beliefs prevents her from photographing the unions of same-sex couples.
But LGBTQ advocacy groups are incensed, arguing that the ruling is blatantly discriminatory, and violates the city's own anti-discrimination laws both local and nationwide, as well as moral decency.
LGBTQ Couples Out of the Picture
The photographer in question, Chelsey Nelson, joins a long list of Christian wedding vendors who've challenged anti-discrimination laws which make it illegal for them to serve same-sex couples. Every wedding vendor you can think of, including bakers, invitation designers, florists, and even venues have all had their day in court, often successfully defending their right to refuse service to LGBTQ nearlyweds.
Now wedding photographers join their ranks. Kentucky wedding photographer Chelsey Nelson has been fighting Louisville's antidsicrimination ordinance since 2019, tackling its legality despite never being charged with violating it. Nevertheless, she just scored a major legal win. U.S. District Judge Benjamin Beaton recently ruled that the city cannot force her to shoot weddings for couples when their very marriage violates her Christian belief that marriage should solely be between a man and a woman.
In his judgment, Beaton stated that while the city "may require restaurants and hotels and stores to provide services regardless of the proprietors' views or their customers' legal status, the government may not force singers or writers or photographers to articulate messages they don't support."
He argued that the Constitution's guarantee of freedom of religion supersedes any local ordinances the city of Louisville might have.
The ruling echoes similar judgments of years past. The baker who refused to bake a cake for a gay couple took his case all the way to the Supreme Court, which ruled in his favor in 2018.
An Expected Development
Gay rights advocates say the ruling is disappointing, but expected. They say the case is one they've seen many times across the country: Christian wedding vendor challenges a law preventing LGBTQ discrimination, often before they've even been accused of violating it, and after years in the courts, gets a final judgment in their favor, with the legal system deciding their right to refuse service to gay couples beats out a gay couple's right to be serviced.
Even still, Louisville Mayor Greg Fischer hopes to fight the ruling. "We are a city of compassion and we appreciate the many ways our LGBTQ+ family contributes to our diverse community," he explained. "Louisville Metro Government will continue to enforce to the fullest extent possible its ordinance prohibiting anti-discriminatory practices and will fight against discrimination in any form."
What do you think? When it comes to religious freedom and anti-discrimination laws, which side should win?