It sounds like something straight out of a science-fiction novel a shockwave rips through space, obliterating all matter in its path and re-constituting it in new and bizarre ways. In fact, it is not a work of science-fiction, but the musings of famous physicist Stephen Hawking. Hawking recently suggested such a scenario is possible if the Higgs particle, also known as the "God particle", became destabilized due to a change to a lower energy state. The prospect is ominous, but it also forces us to ask ourselves, why do we venerate God through so many extreme and elaborate forms of worship and devotion if he is only going to destroy everything?
Hawking's Portent of Cosmic Obliteration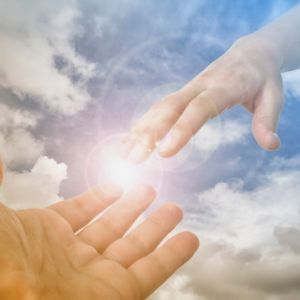 Of course, calling the Higgs particle the "God particle" is problematic, as astrophysicist Meg Urry explains: "the particle and the laws of physics tell us nothing whatsoever about God, and God, if she exists, has not opined about the Higgs particle". The particle does, however, answer important questions such as what gives particles mass and provides insight into the "energy of the vacuum" and cosmic inflation. It is a means of understanding the general structure and behavior of the universe at the most fundamental level. It is for this reason the discovery of the particle using the Large Hadron Collider the world's largest particle accelerator was celebrated by scientists.
But a brief summary of the Higg's particle's role in the state of the universe reveals why Hawking's speculation is so troubling. Essentially, the Higg's particle is a relatively massive particle which pervades the universe more or less uniformly. Because it is relatively massive, it is also relatively inert. As Urry puts it, "Just as gravity makes a ball roll downhill, to the lowest point, so the universe (or any system) tends toward its lowest energy state". If the Higgs particle's mass causes the energy state of the universe to drop, the universe will become unstable, and this instability would basically shatter all the existing mass in the universe, expanding out from a single point at the speed of light in one giant wave of destruction.
What Kind of God Is That?
Despite the fact that the Higgs particle does not actually say anything about God, people from various faith traditions have adopted the expression to denote the handprint of divine intelligence. And a cosmic wave of destruction would still have religious implications. What kind of deity would allow the Higgs particle to transition to a sufficiently inert state that it should obliterate everything in the universe, even if to leave a new system of particles at a lower energy state in its wake? It is much the same as asking, why does God allow children to die of hunger? It poses serious ethical questions for the faithful to ponder, and it is never easy to come up with an answer that satisfies everyone.
So, exactly what does Hawking's speculation mean for religion and religious ritual? There are at least three ways to answer this question. The first answer is that God does not exist, because, if she did, she would never allow such an event to happen. This answer satisfies the sensibilities of many atheists. The second answer is that God is imperfect and not omnipotent or omnibenevolent. This is actually not a problem for some religions, which do feature gods of creation and destruction. Even the Judeo-Christian tradition features a god of divine wrath. Many fire-and-brimstone evangelical fundamentalists would be fine with this explanation. The third answer is that God works in mysterious way. According to this explanation, God is omnipotent and omnibenevolent, but we lack the capacity to understand her ultimate plan, which is perfect. In this sense, our religious devotion is not for nothing.
Whether or not the Higgs particle says anything about God, the Higgs particle destabilizing and ripping the universe apart does. It says God doesn't exist, God is imperfect, or God is mysterious. It could say other things about God, too. Whatever the case, Hawking himself noted that it is very unlikely the "God particle" will ever transition to an energy state low enough to cause such a cosmic cataclysm, so, for the meantime, we can all rest easy.
Sources:
CNN
Techly