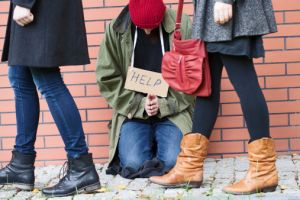 Religious people might not be the paragon of virtue and morality that some think they are, according to a recent study. The study suggests they are just as likely to behave badly as secular people. Whether they like it or not, they essentially stand on equal footing with the non-religious with regard to performing deeds which benefit others in their community. The findings are perhaps no surprise for secularists who have long avowed that religion is not necessary for one to behave in a morally upright way. But if religious people are just as ill-behaved as secular people, what is the purpose of religion, if any, and what is our role as Universal Life Church ministers?
Scientists Attempt to Measure Morality
Psychologist Prof. Dr. Wilhelm Hofmann of the University of Cologne led a team of researchers to explore the link between religion and moral actions using a device that has proved an effective tool in documenting social attitudes the smartphone. Dr. Hofmann and his team recruited 1,252 men and women age 18 to 68 years old from the United States and Canada, who completed a survey in which they described their degree of religiosity, ranging from "not at all" to "very much". In addition to recording degree of religiosity, the survey also looked at where participants lay on the political spectrum, from "very liberal" to "very conservative". Afterward, participants received a text message survey five times a day in which they described any moral and immoral acts they had committed, witnessed, been subject to, or heard about within the past hour. Participants described each act and how it made them feel.
Religious people reported experiencing approximately the same number of moral acts as non-religious people did; meanwhile, liberal and conservative participants also reported experiencing a similar number of moral acts. In fact, both religious and non-religious people showed a similar degree of self-aggrandizement: both groups reported committing good deeds more than bad ones, but reported observing bad deeds committed by others more often than good ones. Interestingly, members of both groups were likelier to do good deeds for others if they themselves were the beneficiary of a good deed from another.
But what differences showed up in the study? The chief difference reflected how moral acts made participants feel. Religious people were more likely to report feeling pride over committing good deeds, gratefulness over benefiting from good deeds, and revulsion and guilt for committing bad ones. Additionally, liberals expressed greater interest in good deeds related to honesty and fairness, whereas conservatives cared more about deeds pertaining to loyalty and sanctity.
Taking the Wind Out of the Sails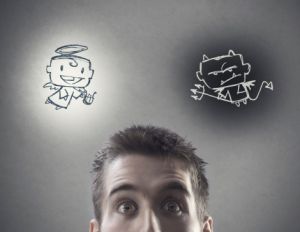 Do these findings obviate the purpose of religion as an age-old tool for encouraging altruism and preserving social welfare, and, if so, do we really need religion? Many of the faithful will argue that religion has taught humans to care for the sick, needy, and vulnerable since time immemorial, and has enshrined a code of conduct which prevents civilization from descending into chaos. Many secular humanists, however, will argue the opposite: some of the world's most violent wars, its most heinous crimes against humanity, and its most oppressive institutions of social control, are the result of harmful, superstitious religious thinking. Why on earth, then, should we view religion as some sort of panacea, and why should it surprise us that religious people behave just as poorly as secular people?
It also behooves us to consider what these findings entail for us as Universal Life Church ministers. Should we breathe a sigh of relief, view such research as proof that religion isn't so bad after all, and keep doing what we are doing? Or should we abandon religion for a secular approach to morality and social welfare, and, if so, will we still be able to call ourselves ministers? Do we need religion to keep us on our toes, or can we be "good without God"?
Source:
The Huffington Post