Ministers are central figures in the lives of many. Parishioners look up to their local clergy for wisdom, guidance, and advice on spiritual matters. To say the least, it comes as a shock, then, when the moral integrity of a clergy member gets as much negative publicity as Mark Driscoll, leader of the megachurch Mars Hill. Driscoll has recently been accused by church elders for engaging in practices unbecoming of a man of the cloth. On the surface, it might seem as if church elders are putting their collective foot down, enforcing a code of accountability which preserves ministerial integrity, but a closer look reveals deep-seated, fundamental problems with church philosophy.
Making Ministers Accountable for Bad Leadership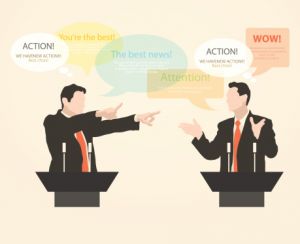 It is heartening indeed to see church elders attempt to take the reins at Mars Hill, which operates fifteen churches in four states. It is a sign that church government is shifting toward a slightly more egalitarian if still highly unequal and patriarchal structure. For years, power has been consolidated at the top, with Driscoll wielding virtually unquestioned authority over his flock. That has begun to change with a lengthy letter submitted by nine church elders to their peers, in which they accuse Driscoll of everything from plagiarism to abuse of power and misuse of church funds. In their letter, the nine elders made the following decrees:
[W]e direct that he steps down from ministry, submitting himself under the authority of the elders of the church, who will oversee the details of his restoration plan.
He must step down not only from the pulpit, but from all aspects of ministry and leadership.
He will continue to receive his salary so long as he continues to cooperate with the restoration plan set before him by the elders of Mars Hill Church.
Warren Throckmorton, a Grove City College psychology professor, was able to obtain a copy of the letter, which originally appeared on a Mars Hill internal online network. Throckmorton regularly blogs about Mars Hill, providing updates on the controversy unfolding around church practices, with particular focus on Driscoll, who has temporarily stepped down from the ministry.
Mars Hill elders haven't minced words over their church's system of governance, which has largely relegated them to the sidelines of the decision-making process, silencing dissenters and concentrating power in the figure of Driscoll. Paul Tripp, a former member of the church's Board of Advisors and a respected evangelical minister, went so far as to say, "[t]his is without a doubt, the most abusive, coercive ministry culture I've ever been involved with", arguing that "[y]ou can't have a church culture where you essentially have a very tight circle and everyone else is your enemy". It would seem church leaders are finally putting an end to Mars Hill's ecclesiastical tyranny.
A Church on Shaky Ground
Despite church leaders' push for greater minister accountability and integrity, prejudice against women and LGBT people continues to stunt real progress. It may seem egalitarian when elders openly denounce the concentration of power in the hands of one man and his close companions, but all those words ring empty when it is learned that every single church elder is a man. Driscoll's wife, Grace, is quoted as saying, "As women, we're built to be home with our kids", while Driscoll teaches wives should submit to their husbands, with some church members interpreting this system of male domination as "respect for women". Driscoll has also denigrated homosexuality and non-traditional gender expression by criticizing the "Richard Simmons, hippie, queer Christ" of some mainstream churches.
If Mars Hill wants to be held up as a paragon of egalitarianism in church leadership thirty years from now, it is not good enough to challenge individual tyrants. The church must also look within and re-examine its attitudes toward women, sexual minorities, and other faith groups. Paternalism is just misogyny in chivalrous garb; "loving the sinner but hating the sin" is revulsion toward alternative sexualities disguised as altruism. Social attitudes are rapidly changing, and few people will remain who believe that respecting women means treating them as spiritually inferior or that the sole purpose of romantic love is procreation. Toppling the tyrant involves more than merely asking one man to step down; it entails righting the philosophy that created him.
As Universal Life Church ministers, we emphasize the circle over the pyramid the egalitarian exchange of ideas between church leaders over the consolidation of ultimate power in a single individual. This is part of the reason why we welcome all people of all backgrounds to become ordained online. What do you think about the Mars Hill controversy? Is it worth church leaders saving the church and reshaping it from the ground up, or should they just call it quits and dissolve the entire entity altogether?
Source:
The Huffington Post
KIRO