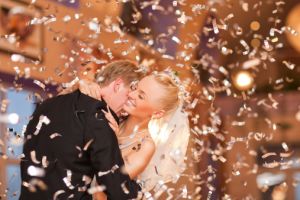 A person asked to perform a wedding ceremony may be overwhelmed by the process and not quite know where to start. You must become legally ordained, find out local requirements, and prepare for the performance. There are three simple steps that ensure everything runs smoothly on the day of the wedding ceremony.
Ordination is the initial step that a person must take to legally officiate a wedding ceremony. This process is not complicated or lengthy, but you should get ordained as soon as possible to avoid any issues with compliance. It is vital to use the full legal name and double check all spelling to comply with the terms. Nicknames, non-factual information, or using a fictitious name will cause the application to be immediately rejected.
Depending on which state and county the marriage ceremony will take place, there are specific wedding laws to follow. Get in touch with the local government office to find out what documentation is required of the minister. Be sure to identify the requirements for the time limit a license must be filed within following the ceremony.
When it comes time to perform the wedding ceremony, there must legally be a verbal statement made by the bride and groom referred to as the Declaration of Intent. This is commonly the exchange including asking each person if they take the other, followed by the exchange of the statement of "I do." from the bride and groom. Aside from this portion, the ceremony is completely up to the couple and minister. Take ideas from the couple to find out their expectation and preferences to get an idea of how to perform a personalized wedding ceremony. Once the official part of the wedding is completed, you are responsible for gathering the witnesses while completing the license. It is simply mailed to the state or county clerk's office to be filed as soon as conveniently possible.