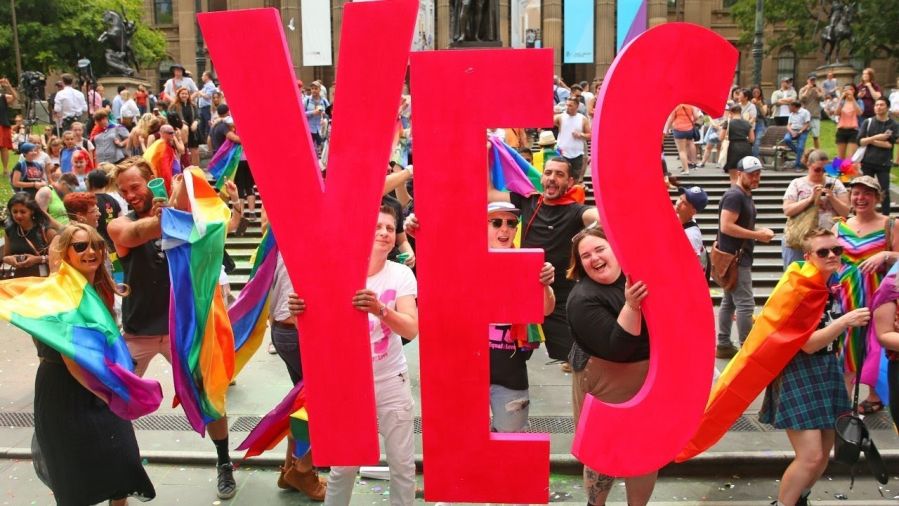 ---
In a nonbinding referendum last week, Australians voted in favor of allowing gay couples to legally marry. The final tally: 61 percent in favor, 39 percent against. And while supporters of same-sex marriage are no doubt still celebrating this resounding victory, the months-long campaign revealed just how vast the cultural divide is on this issue.
The results of the vote show that Australian support for gay marriage is most prominent in wealthier big cities like Sydney or Melbourne, while suburban areas and those with large numbers of working-class immigrants were among the most opposed to it. These two conflicting demographics, already split along lines of class and faith, have only become more divided thanks to the drawn-out public debate over gay marriage.
**Ugly Tactics On Display
**
None of this was helped by the fact that opponents of same-sex marriage, perhaps foreseeing a losing outcome, became increasingly desperate as the campaign wore on resulting in some ugly tactics and hateful messages. As our readers might recall, one particularly distasteful campaign poster went viral earlier this year. Others got less media attention, but were equally nasty: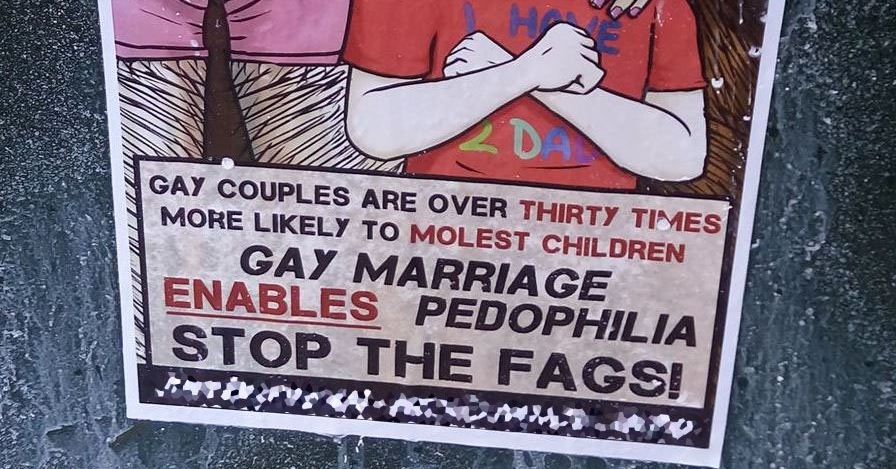 The Opposition Speaks
As passionate as supporters have been, those in opposition appear equally determined to fight back against same-sex marriage. Take Nick and Sarah Jensen, a married couple from Canberra: they've pledged to get divorced if marriage equality becomes law. By almost any measure, this seems like a drastic step. However, the Jensens appear ready to stand by their word.
"My wife and I, as a matter of conscience, refuse to recognize the government's regulation of marriage if its definition includes the solemnization of same sex couples," Mr. Jensen said. He acknowledged that "some have painted our act as simply a petty tantrum, a toddler's reaction who doesn't want to share and will simply take his toys home if he can't win," but denied being a sore loser.
Politicians are making their voices heard, too. Cory Bernardi, who heads Australia's conservative party, spoke at a national conference for Christians after the vote, saying:
"We can no longer be silent, we can no longer sit back and rely on prayer to change the course of earthly events. Prayer is important never underestimate that. If you want to pray for things, pray for strength for those who are leading in this battle."
Refusing to Give in
Just as various organizations in the United States are still fighting to overturn marriage equality, so have numerous Australian groups refused to give up the struggle. For example, Australia's Coalition for Marriage hasn't let the recent vote stop them from speaking out. Here's Lyle Shelton, who heads the organization:
"It's only a few Western countries that have decided they're better than the millennia of human history and anthropology, so they redefined marriage. I think we're showing a lot of chronological snobbery in a handful of countries in the west."
"In countries where marriage has been redefined, we have seen that this does not stop at same-sex marriage," said Coalition for Marriage spokesperson Monica Doumit. "Despite promises of LGBTQ lobbyists, this is not about 'living and letting live.'" The real concern, according to Doumit, is that the government will next target Christians' right to free speech a reference to the ongoing legal battle in the U.S. involving business owners who refuse to serve same-sex customers.
Perhaps inspired by such stories, Christian lawmakers in Australia have introduced a proposal that would allow bakeries to put up signs saying that they do not serve gay couples as a matter of conscience. Additionally, parents would have the ability to withdraw their children from schools that teach them about LGBTQ issues.
What Does the Future Hold?
Despite all the ugliness, the people of Australia have spoken. While the advisory vote did not actually create a new law, the large victory all but ensures that legislation will follow. But what about other countries? Is same-sex marriage destined to be legalized around the globe, no matter how organized or passionate its opponents are?
We'd like to think so, but let us not forget that being gay is still punishable by death in some countries. Safe to say that humanity still has a long ways to go.
Update -- Ugliness aside, there is plenty of cause for optimism. Take this story, for example: following the successful vote in favor of marriage equality, an Australian politician gave an emotional speech to parliament in which he publicly proposed to his partner.