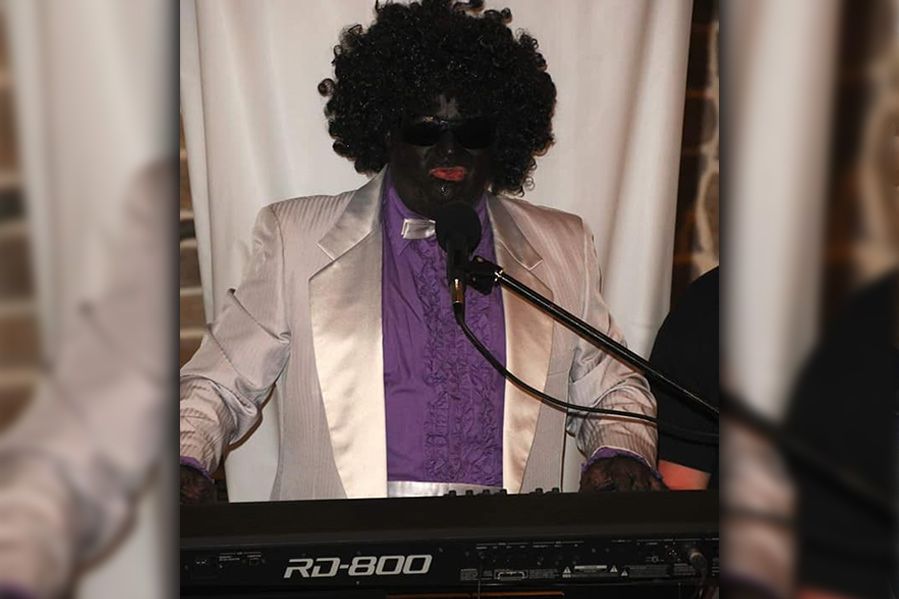 Recently surfaced images of an Oklahoma pastor in blackface have sparked accusations of racism and cultural insensitivity.
However, pastor Sherman Jaquess of Matoaka Baptist Church is defending his actions, arguing that people are simply too easily offended these days.
The shocking images, purportedly from a 2017 church Valentine's Day event honoring Ray Charles, went viral recently. 
Pastor Jaquess says the photos have been completely misunderstood, and that he wasn't mocking Ray Charles – he was actually honoring him. The pastor is arguing that he's "not racist at all," and is standing by his decision to don blackface.
Blackface Blowup
"We have people [who] are offended by a lot of things," argues Pastor Jaquess in defense of his blackface costume. "It's hard to play Ray Charles if you don't play a black man; it wasn't anything. It was honoring to Ray Charles; we sang the song as best as we could."
You can be the judge on whether Pastor Jaquess is sincere or not, but critics say his justification for using minstrel show style makeup clearly ignores the dark history of blackface and its implications. 
The photos went viral after being shared by Tulsa activist Marq Lewis:
Under that post, other users added images of Pastor Jaquess dressed as Pocahontas, complete with brown dress, black braids, and brown makeup on his face.
In response to questions from local news outlets, Jaquess claimed "I don't feel like anything I did was derogatory racially at all," and says he refuses to apologize for wearing black and brownface. "This church is multiracial," argues Jaquess, "it has all different kinds of racial people in it."
"He Knows Better"
Lewis doesn't buy the pastor's arguments, and says that "he knows better" than to dress in blackface.
"You can honor anyone by not putting on blackface, and he is ignoring the historical references and all of the satirical types of caricatures that African Americans have gone through in this country," Lewis says.
"For him to say that's not racist says to me that he is completely out of touch with the reality of what this world and this country has dealt with — it's actually a slap in the face of African Americans and all people of color."
A Bit of a Drag 
Adding another wrinkle to the situation, the pastor is facing calls of hypocrisy for his Pocahontas outfit.
Jaquess regularly demonizes drag queens in sermons, arguing that they're perverts trying to groom children by dressing in women's clothing.
However, according to Jaquess, his dressing as a woman is completely different, because it was not "sexual" in nature and he did not do a "sexual dance" around children.
In case you missed it, we posted an image of his outfit on our Facebook page:
Meanwhile, Jaquess says the backlash is no laughing matter – he claims to have received death threats since the posts resurfaced, as well as accusations of pedophilia.
"The big thing they're doing now, you can choose to believe it or not, is they're just posting everywhere that I'm a pedophile. Now, I don't know what dressing up like Ray Charles or dressing up like Pocahontas has anything to do with being a pedophile," he said.
Even so, the pastor insists that he won't back down and won't apologize.
What do you think? Even if you take the pastor at his word that his use of blackface was a genuine tribute to Ray Charles (as opposed to racist mockery), does that excuse the decision? And what about the Pocahontas outfit?