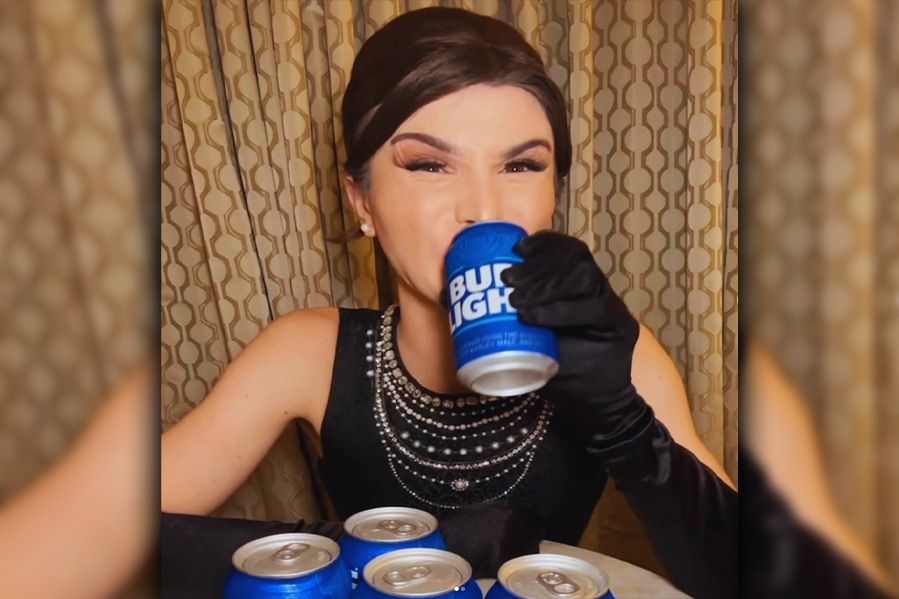 Evangelical Christians and transgender TikTok star Dylan Mulvaney might not see eye to eye on much, but they may agree on one thing: God has a plan for everyone.
Last month in her variety show entitled "365 Days of Girlhood," which celebrated the one-year anniversary of her gender transition, Mulvaney discussed her relationship with God and said that she believes that God didn't make a mistake with her.
During a performance of "Running Up That Hill" by Kate Bush, Mulvaney paused the show. "I'm going to say something that might make people feel a little bit uncomfortable," she said.
"I'm trying really hard to maintain a relationship with God… I don't think He made a mistake with me, and that maybe one day, I will actually be grateful for being trans, that this isn't some curse, but it's just a different path to the same destination."
Most Christians would agree that God indeed does not make mistakes. But where do transgender people fit into the picture? 
And how did we get here? Let's start with a quick recap of the latest culture war drama to hit the internet.
From Influencer to Outrage
Mulvaney has had quite the rise to prominence in the last year. Raised in a conservative Christian household, Mulvaney exploded in popularity as she documented her male to female transition daily on TikTok, where she amassed nearly one billion views and over 10 million followers.
She became so popular that in October 2022, she was invited to speak in a presidential forum on trans issues with President Biden. As a prominent influencer and activist, Mulvaney was also offered sponsorships with popular brands – some of which have faced backlash from religious and conservative consumers.
Most notable on that list is Bud Light, who partnered with Mulvaney to promote their beer earlier this month.
She posted a video on Instagram encouraging her followers to drink Bud Light and watch the NCAA's March Madness tournament, and also showed off a customized Bud Light can with her face on it, sent courtesy of Anheuser-Busch.
Then the backlash began.
This Bud's Not For You
Protests against Bud Light and other Anheuser-Busch products swept across the internet, prompting religious leaders and commentators to share their thoughts on the issue. 
Evangelical leader Franklin Graham called it a "woke marketing campaign" and said that Anheuser-Busch "sacrificed its brand."
Former White House staffer and Christian blogger William Wolfe argued that the ad campaign made a mockery of women. 
"Big brands might mock women everywhere by plastering Mulvaney's face on their products, but God isn't fooled. He's the author of men and women, after all," he wrote. 
Meanwhile, musician Kid Rock took a more... aggressive approach in a protest video he made.
WARNING: ADULT LANGUAGE
Echoing Rock's sentiment, country musicians announced they'd no longer sell Bud Light at concerts.
But that wasn't all: clips of consumers destroying cases of Bud Light in grocery store aisles flooded the internet, and some Anheuser-Busch factories even received bomb threats. 
Does God Make Mistakes?
Mulvaney has been relatively quiet on social media since the firestorm began.
However, her comments opening up about her complicated relationship with God speak to a common experience that many queer Christians can relate to. 
And while the subject of her struggle – being transgender – might be foreign to many people of faith, she nevertheless also touched upon a subject most Christians will reckon with at some point: dealing with personal hardship and maintaining a belief that God has a plan for all of us.
So did Mulvaney and evangelicals find common ground?
Well… not exactly. 
New Gender, Who Dis?
Many younger and more progressive Christians agree with Mulvaney's view that God made her transgender, and that her transition is also part of her faith journey.
More conservative faith teachings seem to come to a different conclusion: that God doesn't make mistakes – but that Mulvaney did. 
"That's great on the relationship with God, now leave transgenderism behind. You can't be a new creation and walk hand in hand with sin at the same time," wrote one critic.
Well, don't hold your breath. Mulvaney appears committed to maintaining her Christian faith and her gender identity, despite these attacks. 
What is your reaction? If there is a creator, does He (or She, or It, or They) make mistakes? Do faith teachings necessarily conflict with transgender identity, or is there room for compromise and understanding?