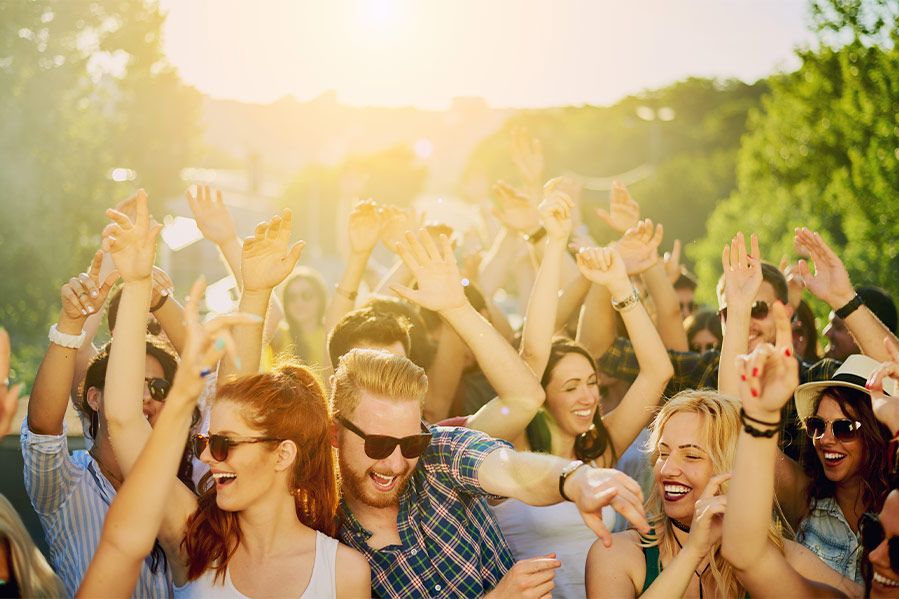 Like the religious revivals of old, led by charismatic Christians like Billy Sunday and Billy Graham, worship leader Sean Feucht is taking his Christian show on the road, traveling across America and sharing the gospel with thousands of worshippers.
Only, the difference between right now and back then is, Sunday and Graham didn't tour America in the midst of an international pandemic that has claimed the lives of 160,000 of their countrymen.
Last month, the former Congressional candidate, worship leader, and musician made a splash when he hosted a 'beach revival' in Southern California. The Huntington Beach event was attended by over 200 Christians, held in defiance of California's coronavirus orders. 
Now the apparent second leg of Feucht's West Coast tour is on, with recent events held in Portland, Oregon and Seattle, Washington, as those densely populated cities struggle to maintain the spread of COVID-19.
Feucht says he wants to uplift these communities and show examples of God's love. But many are saying by traveling up and down the coast and holding events with thousands of attendees, he's doing indescribable harm to communities he doesn't even live in.
The Maskless Singer
Looking at footage of the events, a face mask is harder to find in the crowd than Waldo.
"We're not being mask people, so it doesn't bother us," one woman who attended the Portland event said, as her partner wipes his face with his hands. 
"My faith's in God, not fear of [COVID]," says another attendee.
The recent 'Let Us Worship' events were attended by hundreds, in obvious violation of each of those states' large gathering orders.
Rebecca Sumner, a local pastor at Seattle's Welcome Table Christian Church, told the Seattle Times that she was disgusted by her fellow faith leader's reckless behavior. "Traveling from town to town to have a rally is a really great way to spread a deadly disease," she said.
Science Skepticism
It should be no surprise that these events were highly attended but sparsely masked, because a great number of Christian leaders in this country, including Feucht himself, have had reactions ranging from skepticism to outright hostility at the idea of wearing a face mask.
"Fauci is America's high priest of wokeness," Feucht tweeted last week regarding an article about Dr. Fauci saying he recommends against singing during the pandemic. He's also taken to Fox & Friends to decry the "insanity of the laws targeting the church," - presumably, bans on indoor gatherings that don't carve out exceptions for worship.
Of course, states are right to not give churches exemptions. There's no reason worship can't take place online. Many churches have embraced digital services over Zoom and other platforms to great success, maintaining the sense of community from church but keeping parishioners safe. Indeed, recently-opened churches have been a hotbed of coronavirus activity. It's not like stepping inside the walls of a church makes you immune to contracting COVID - even if some believers think that is indeed the case.
Let Us Worship?
Ultimately, one wonders what Feucht hopes to accomplish here. He seems to want the government to "Let Us Worship" - after all, that is the name of the tour. But no one's stopping him, despite the laws on the books preventing these large gatherings during the pandemic. 
And with over a dozen future performances in cities like New York City, Los Angeles, Chicago, and Orlando scheduled for later this summer, it really doesn't seem like anyone's preventing Feucht from worshipping.
The great irony is, if people would simply wear masks and stay home, as we've been implored to do by the CDC for six months now, we'd likely be on the other side of COVID and life - including big Christian concerts at the park - could start getting back to normal.