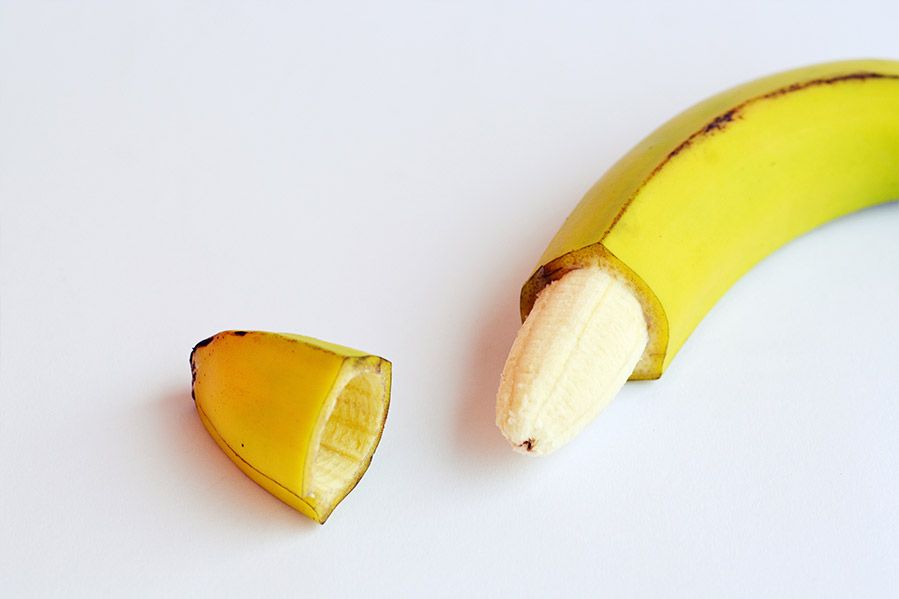 Unless you're the parent to a newborn baby boy, you're probably not thinking too much about circumcision. 
Some three-quarters to nine-tenths of American males are circumcised, largely as infants. Circumcision's prominence in American culture can be traced to the post-WWII economic boom, when Americans were largely prospering and hospital births were becoming the norm. Many health care plans covered circumcision, and what was once a surgery only practiced in certain religious communities become the American norm. Circumcised fathers opted to circumcise their sons, leading to generations of men without foreskins.
And circumcision was already a religious rite in the Jewish and Muslim faiths, making it near-ubiquitous in those communities.
But in recent years, a movement to ban circumcision has grown. Calling themselves the "intactivists," they're well-organized and well-mobilized.
'Intactivists' Fight for Foreskins
A portmanteau of 'intact' and 'activist' – they equate foreskin removal to female genital mutilation (FGM), an abhorrant procedure that has both immediate and long-term medical risks and is often practiced against the recipient's will.
Intactivists argue that there's little difference between FGM and circumcision – that circumcision should be understood as genital mutilation for the male sex, and viewed as a human rights issue much the same way FMG is.
The 'godmother' of the Intactivist movement might be considered Marilyn Milos, a former nurse who resigned from her job in the mid-1980s after witnessing first-hand a circumcision during which the child "let out a scream I'd never heard come out of a human before… He screamed for the next 15 minutes." She felt guilt for that baby and for her own sons, and channeled that into building Intact America, a non-profit organization whose goal is to mobilize support and awareness for ending child circumcision.
In recent years, other groups have sprouted up with the same mission, but different strategies. One of which is Bloodstained Men, an activist group that made headlines when they protested the 2012 American Academy of Pediatrics convention in New Orleans. It's no surprise that given their uniforms - all white with a large blood stain on the crotch - the group has had little difficulty catching attention.
They've hit the streets at numerous events since, including conventions like the American Academy of Pediatrics and the American Congress of Obstetricians and Gynecologists.
It's possible they're capturing the hearts and minds of people. Or at least, young people. Only 33% of people under 30 believe that circumcision should be routinely performed, and as millennials have children of their own, circumcision rates in the United States are falling dramatically, with more parents opting to leave that as a personal choice for their child later in life.
Chock that up to another industry millennials are allegedly killing.
Personal Rights vs. Religious Rites
The fact remains that many Jews and Muslims practice circumcision on infants as part of their faith, and any legislation targeting circumcision is going to be a very hard sell and likely run aground of religious liberty laws.
A few years ago, lawmakers in Iceland proposed a ban on the procedure, and it received massive pushback from that country's tiny Jewish and Muslim communities, with one prominent Icelandic Rabbi calling the proposed ban "an existential threat to Jewish life." And one Muslim community leader said "It's like they're closing doors for Jews and Muslims, that they're not welcome." 
Ultimately, that bill was abandoned.
If that was the response in Iceland, a country with a much lower percentage of religious individuals when compared to America, one can only imagine what the response would be here.
Indeed, for many Muslims and Jews in America, circumcision is a central part of their faith. In the Torah, for example, ritual circumcision is a commandment from God that Jews must perform on newborn babies. And some schools of Islam similarly regard it as a religious obligation from its appearance in the Sunnah (the teachings of the Prophet Muhammad), although circumcision is not mentioned explicitly in the Qur'an.
Still, the procedure remains extremely common in both religious communities, and is even popular in certain Christian circles as well. 
Battle of the Bulge
While it's highly unlikely circumcision gets banned in the United States any time soon, the data doesn't lie: it is falling out of favor among the general public. Regardless, it's an interesting debate.
You've got an ages-old religious practice, mandated by religious law in some faiths, coming up against modern considerations around medically-unnecessary surgical intervention, body modification, and whether boys should have a say in what "down there" looks like. 
Who should win that battle?