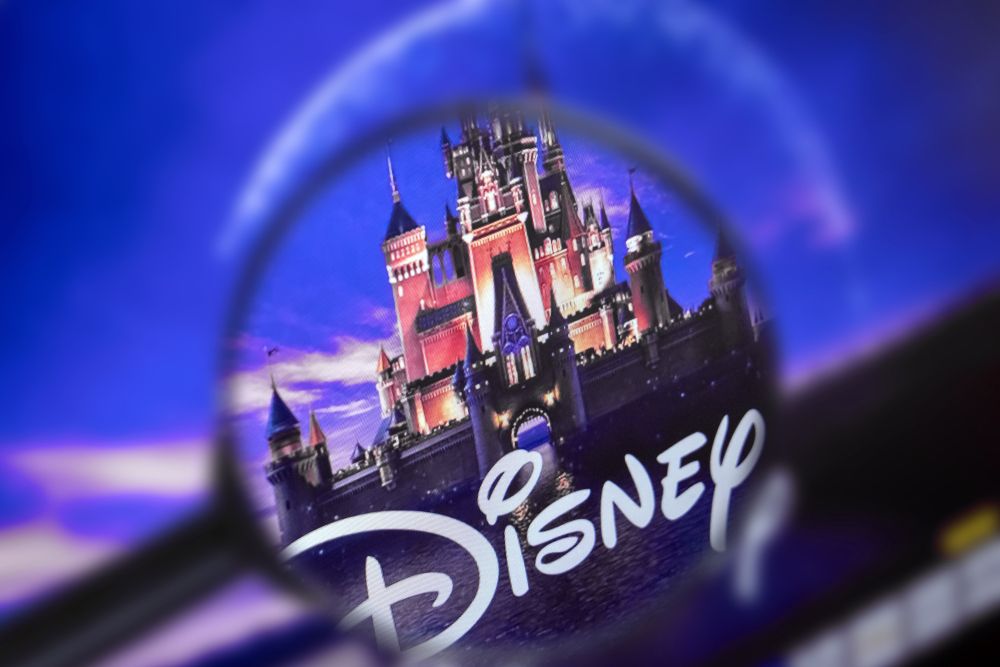 After more than half a century of giving Disney freedom to operate however it wishes, the state of Florida is now cracking down on the company over its supposed embrace of "wokeness" and its support for LGBTQ rights. 
Thanks to a newly passed law, many of Disney's financial decisions will now be subject to review by a board (which counts a prominent pastor among its members) that critics say is heavily biased against any entertainment content that viewed as "woke." 
What does this mean for Disney World, and for all the TV shows and movies the company produces? 
No Wokeness Allowed
While the board will technically be in charge of overseeing maintenance and improvements at Disney properties, critics say there's a larger game at play here. 
They point to comments from Florida leaders suggesting that the board is supposed to act as a moral arbiter, reviewing everything Disney does to look for potential threats to children. 
"When you lose your way, you've got to have people that are going to tell you the truth," Governor Ron DeSantis said. "So we hope they can get back on. But I think all of these board members very much would like to see the type of entertainment that all families can appreciate."
In the past, he has described Disney as a "woke Burbank corporation" that is seeking to "inject woke ideology" on children.
Who Will Be Making The Decisions?
Among the board members is Ron Peri, a pastor and CEO of the Central Florida ministry Gathering USA. In a weekly lecture series posted on YouTube, Peri has warned about the dangers of Critical Race Theory (CRT) and advocated for Christian Nationalism. 
According to reports, Peri has also advanced a theory that tap water is causing more people to become gay.
Some have accused Gathering USA of funding anti-LGBTQ causes, among other efforts.
Joining Peri on the board is the co-founder of Moms for Liberty, a parent group that says it wants to protect children from "inappropriate" material.
Some chapters of the group have campaigned to remove any books that contain LGBTQ content from libraries – efforts which have resulted in certain libraries closing altogether amid pressure from activists. 
Are Children In Danger?
Supporters of the board argue that Disney hasn't been thoughtful enough about the impact of its entertainment on children, and believe the change will be useful in holding the company accountable.
They hold that a company that produces so much content for children should have a responsibility to consider the impact that potentially mature themes may have on their development.
Disney has been criticized by some activists for embracing diverse identities, such as its recent decision to feature a gay character in an animated film. 
But in certain places, the company does appear to be catering to religious pressures. When Disney rolled out its streaming platform, Disney+, in the Middle East last year, certain titles that may have offended Muslim-majority audiences were excluded. Among the list of offerings unavailable in the region was Lightyear, which sparked controversy for featuring a same-sex couple.  
Defining "Woke"
Meanwhile, the law's detractors call it a bad-faith censorship effort and counter that "woke" is just a blanket term used to deride any identity that could be viewed as a threat to traditional norms. 
They ask: why else would a pastor (who has called gay people "deviant" and declared that LGBTQ people "don't have a stake in the future" because they can't have children) be appointed to the board?
Holding the Purse Strings
Critics of the new law also worry that this oversight will effectively whitewash Disney entertainment by scaring the company away from producing anything that might be viewed as inappropriate.
While the board won't have direct creative power of what Disney chooses to produce (like movies, characters, or theme park rides), it will have the authority to approve or deny plans and funding for key infrastructure projects – decision-making power that could indirectly control how Disney operates. 
"They can decide to borrow money or not to fund projects, or they could decide not to expand infrastructure to allow projects to go forward," explains Aubrey Jewett, an associate professor of political science at the University of Central Florida.
Florida vs. Disney
The ongoing spat between Florida leadership and Disney stems from the company's decision to condemn Florida's infamous "Don't Say Gay" law that effectively banned any mention of homosexuality or LGBTQ themes from school classrooms.  
The creation of the new board appears to be the latest escalation in the conflict. 
What this development means for Disney in the long term remains to be seen, but apparently, some content is already being flagged for review. 
Christian activists have lodged a slew of complaints about "Little Demon," an animated series that tells the story of Satan's teen daughter. The show airs on the FX network, a Disney subsidiary.
What do you make of all this? Does Disney's inclusive content pose a real threat to children, or is Florida overreacting?