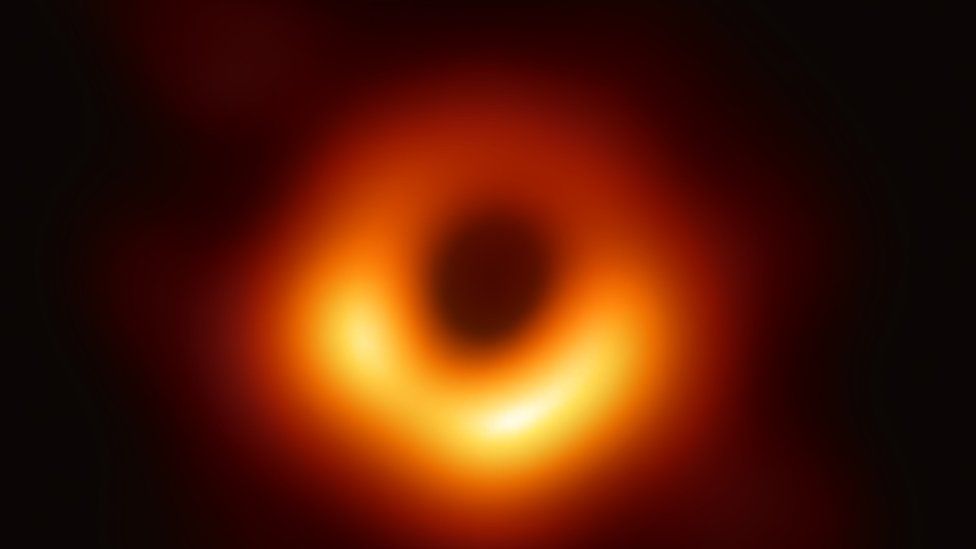 ---
We've just moved one step closer to solving the mysteries of the universe.
This morning, representatives from the Event Horizon Telescope Collaboration revealed the first image ever taken of a black hole. This incredible scientific achievement decades in the making was announced at simultaneous press conferences in cities around the world.
The highly-anticipated image shows a supermassive black hole that sits at the heart of the Milky Way. It features a bright orange and red outer circle, known as the "ring of fire," which borders an abyss measuring 25 million miles across.
The black hole itself is extremely heavy; according to NASA, it weighs roughly four million times the mass of the sun. It's not all that far away from us either - just 26,000 light-years (or 152,844,260,000,000,000 miles) away from Earth. While that may seem like a huge number, it's actually fairly close when compared to other known sites in the universe.
What is a Black Hole?
A black hole is a point space that is so dense it creates what's called a "gravity sink," which forcibly sucks in everything around it. Black holes come in several different types, but they are typically formed when a large star dies and its core collapses in on itself. Thousands may exist in the Milky Way alone, but experts can only guess as to the exact number.
Why Are These Pictures Such a Big Deal?
We've known about black holes for a long time how they work (generally), what causes them, and even where some are located. However, up until now, scientists have been unable to actually capture one on camera. That's because they're extremely difficult to photograph; the intense gravitational pull created by black holes doesn't just suck in solid matter, it draws in any surrounding light, too creating serious barriers to capturing an image.
So, if you're wondering why the newly-revealed image appears slightly out of focus that's why. Scientists relied on a global array of telescopes, all working in tandem, to piece together a workable image. Given the challenges, it's remarkable the Event Horizon team was able to produce a photo at all.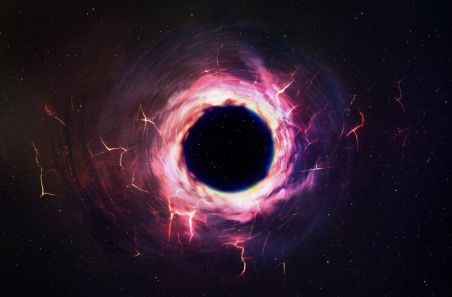 Exploring the Universe
While it's certainly exciting to lay eyes on an actual black hole for the first time, this discovery is much more than a pretty picture it could also have serious implications when it comes to our understanding of space and the universe around us. Black holes have long been a potent source of mystery, an imposing symbol of just how small and helpless we are compared to the vast power of the universe.
By finally laying eyes on one, humanity has taken another meaningful step toward deconstructing the secrets of the stars. We may have many questions left to answer, but thanks to a steady stream of technological developments we're making tangible progress each year. At this rate, who knows what exciting discovery might come next?