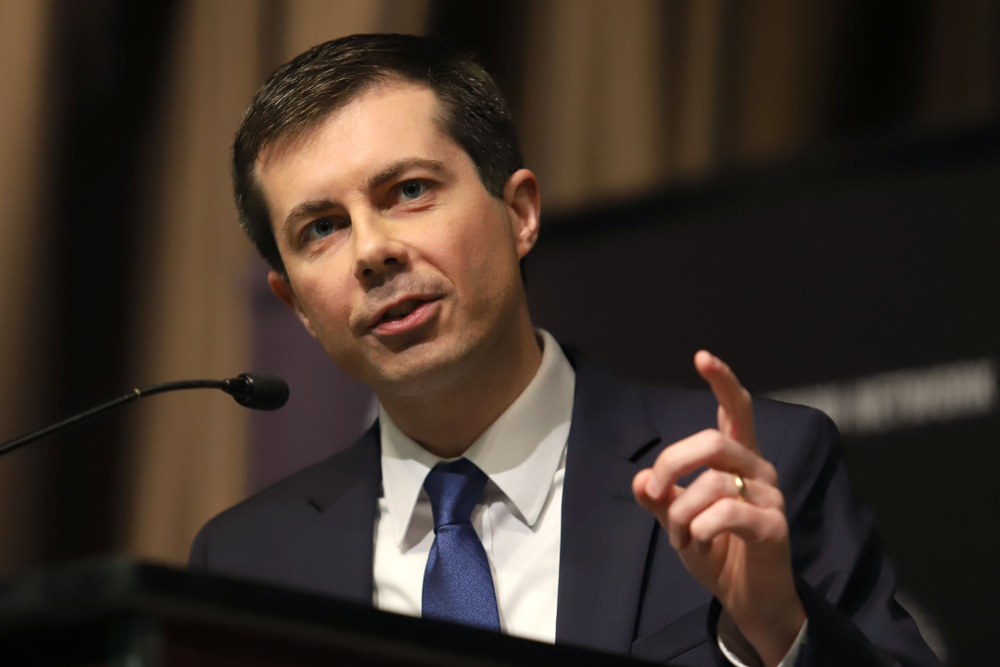 ---
At a recent speaking event, Democratic presidential hopeful Pete Buttigieg told the audience about his own struggles as a gay man growing up in the Christian church.
"When I was younger, I would have done anything to not be gay," said the mayor of South Bend, Indiana during an emotional address at the LGBTQ Victory Fund National Champagne Brunch in Washington. "If you had offered me a pill to make me straight, I would have swallowed it before you had time to give me a sip of water. If me being gay was a choice, it was a choice that was made far, far above my pay grade."
But eventually, the man known to many as "Mayor Pete" explained, he came to terms with his sexuality and began to embrace it. This, he contends, is not impossible to do as Christian. In fact, Buttigieg says getting married to his husband actually brought him "closer to God."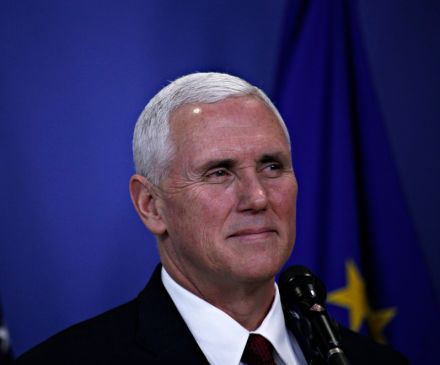 Sparring with Pence
The topic then turned to Mike Pence, who formerly served as governor of Mayor Pete's home state. Pence, who had already publicly called for federal funds to be allocated for gay "conversion therapy," was launched onto the national stage in 2015 when he signed the Religious Freedom Restoration Act. The controversial bill effectively legalized discrimination against LGBT individuals.
But according to Buttigieg, Mike Pence's view and that of many other religious fundamentalists refuses to acknowledge one crucial point: God created everyone, including LGBT people.
"And that's the thing I wish the Mike Pences of the world would understand. That if you got a problem with who I am, your problem is not with me your quarrel, sir, is with my creator," he said.
VP Fires Back
Mike Pence was asked in a recent interview about Buttigieg's claim that God created him to be gay. Pence deflected, simply saying "all of us have our own religious convictions. Pete has his convictions, I have mine."
But when pressed on Mayor Pete's overarching argument that Christians need to quit being hostile to LGBT groups and accept them for who they are, Pence shot back.
"I hope that Pete will offer more to the American people than attacks on my Christian faith or attacks on the President as he seeks the highest office in the land," Pence said. "He'd do well to reflect on the importance of respecting the freedom of religion of every American."
Hiding in Plain Sight
Buttigieg's admission that he previously wished to be straight - a prayer that was not answered, despite its earnestness - flies in the face of the prevailing view among some Christians that being gay is a choice. When it comes to the belief that homosexuality is some kind of moral failure that needs to be corrected with God and therapy, Pete Buttigieg stands as compelling evidence of its absurdity.
On a personal level, it's easy to understand why Buttigieg acted the way that he did. The former Naval officer joined the reserves prior to the repeal of "Don't Ask Don't Tell," when it was still possible to get kicked out of the military just for being gay. As a practicing Christian, he never imagined a day where he could be legally married and accepted by his family, the military, and his parish.
And yet, times change. Mayor Pete came out publicly during his 2015 mayoral re-election campaign, receiving resounding support and easily winning re-election. In doing so, Buttigieg has torn through the conventional wisdom that one cannot be both gay and devoutly Christian, perhaps paving the way for a more moderate and inclusive version of Christianity to become mainstream.