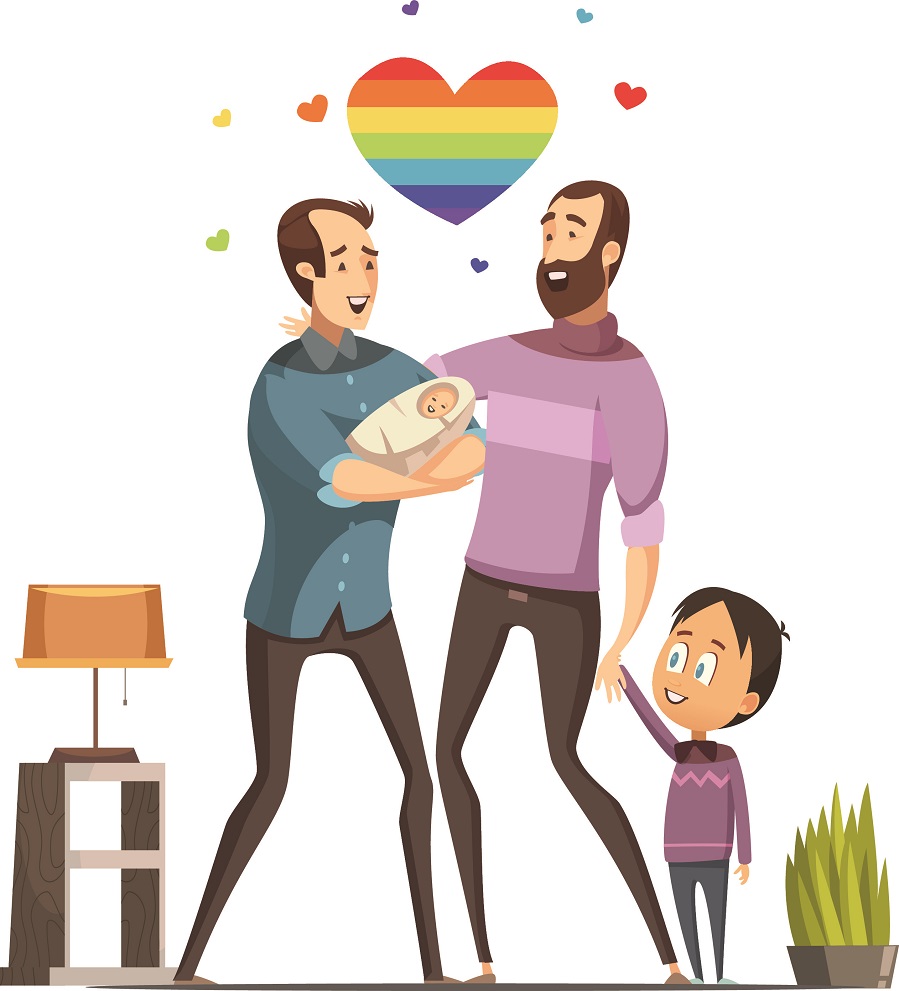 ---
Adoption agencies in Tennessee may soon be allowed to prevent same-sex couples from adopting a child from their system if it conflicts with the organization's religious beliefs.
HB 836 would allow licensed adoption agencies in the state to refuse to place a child with a family if doing so violates its "written religious or moral convictions or policies." It would also prevent the Department of Children's Services from opposing any decisions based on religious objections, and grant adoption and child placement agencies immunity from discrimination lawsuits.
The bill passed an initial hurdle in the House of Representatives last week and will now go committee even as fierce opposition builds from LGBTQ advocacy groups.
Backlash and Warnings of Consequences
Tennessee Democrats and LGBTQ advocates have expressed outrage at the proposed policy, calling it a step backward that will ultimately hurt needy kids.
"We have children across this state looking for loving homes," explained Rep. John Ray Clemmons, D-Nashville. "Why are we wanting to do anything to prohibit a loving couple or a family of any denomination, any religion, any moral conviction from being able to care for a child and take it in and provide for it? We have got to stop discriminating against people. We have gone far enough."
Others have echoed this concern, pointing out that there are already an overabundance of children living in foster care, and many never get adopted. In fact, the average age of a child in the foster care system is 8 years old far older than the typical couple seeking to adopt will consider taking in. By removing opportunities for same-sex couples, critics argue, these numbers will only get worse.
Faith Flexes its Muscles
However, conservative lawmakers in Tennessee argue that this is a matter of religious freedom, and that faith-based organizations should not be forced to work with families that don't meet their moral standards.
"What we're doing is saying if you have a religious faith, we as a body are going to intervene before the courts do and we're going to stand with you and say we will stand with you in tolerance and allow you to be you."
While Tennessee's attorney general determined in 2007 there was nothing in state statutes preventing gay and lesbian couples from adopting children, this most recent legislative effort appears to be the fruit of religious lobbying efforts involving the Congressional Prayer Caucus Foundation, a group which claims its goal is to "bring back God to America."
Shaky Legal Ground
But there is another legal issue to consider: many Tennessee foster care agencies work on government contracts, meaning the proposed legislation may result in these agencies using taxpayer dollars to discriminate against same-sex couples. If so, legal experts don't expect it to hold up in court.
Chris Sanders, executive director of the Tennessee Equality Project, believes this bill "clearly opens the door to taxpayer-funded discrimination in foster care and adoption." He continues:
"If this bill becomes law, same-sex couples, people of various religious beliefs, and people with no religious beliefs now face the prospect of being turned away from adoption agencies that they helped fund because they are labeled morally or religiously objectionable, which leaves children and youth with longer wait times for permanent homes."
Even if some believe that God should have a say in determining suitable candidates for adoption, it's hard to fathom how anybody with a religious bone in their body could deny the multitude of kids in foster/adoption care the chance to find a pair of loving parents.
Does God really hate gay people so much that he'd rather foster kids grow up without a stable family?