---
Technology is changing the world in many exciting ways, but some worry the next wave of advances could prove incredibly damaging for humanity. The newest culprit?
Ultra-realistic sex robots.
That's right the same technological breakthroughs which allow people to have a conversation with Alexa about the weather or purchase a life-like prosthetic limb are now being harnessed to create highly advanced robots capable of fulfilling all manner of sexual desires.
A Dire Warning
Sex dolls have been around for a while now, but this is totally different. The next generation of AI companions will be much more realistic and intelligent spurring experts to warn anyone who will listen that this technology could change humanity forever.
"We're just doing all this stuff with machines because we can and not really thinking how this could change humanity completely," explains scientist Noel Sharkey in a new documentary called Sex Robots and Us. "Some people have suggested that sex robots create an attitude of 'too easy' sex which is always available. This could take meaning out of our lives and turn us into zombies."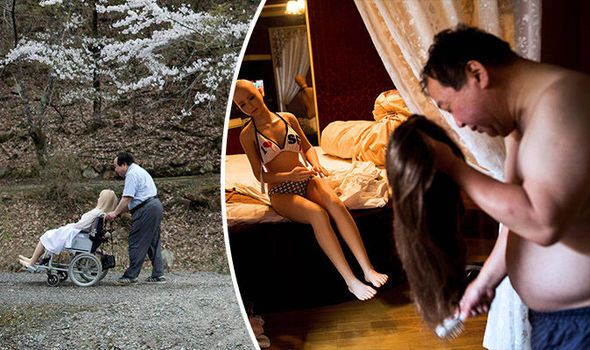 The End of Dating
Although frightening, it's possible to imagine a dystopian future in which human romance dies out and all sexual desires are fulfilled by robots who successfully mimic human behavior. This could be a serious problem why bother going on dates when you can simply purchase a custom-made girlfriend or boyfriend?
Japan is already grappling with this phenomenon. The country's people seem to have lost interest in dating, as marriage rates and birth rates have plummeted in recent years. Nearly half of men and women aged 18-34 are virgins. This has led to a burgeoning population crisis that's been greatly exacerbated by advances in technology.
As human romance becomes less common, AI romance is on the rise. Over 2,000 silicone dolls (dubbed 'Dutch Wives') are sold each year in Japan alone, making it a huge market for sex robots as they become more and more realistic. There's even a term for people who covet AI companionship: digisexuals.
Japan isn't alone, however. Certain brothels in South Korea and Spain welcome the use of sex dolls. Last year, Germany opened its first "doll-only" brothel, and a subsequent survey found that one-in-five Germans were interested in buying a robotic sexual partner.
Ethical Issues
But this isn't just about human interaction and maintaining normal relationships. There are serious ethical concerns with sex robot technology, too.
Picture a world where a pedophile can hop on the internet and order a child companion to use in their own sick fantasies. Or where a serial rapist could order a robot programmed to be shy and say 'no'.
How would you go about regulating that? Some would say we should outlaw such practices altogether to avoid enabling such horrific behavior. But others might argue the opposite that it's better to allow it to happen to robots and save real people from becoming victims.

Changes on the Horizon
At some point soon, such concerns will have to faced head-on. Although not yet entirely realistic, these robots are well on their way. And some experts predict that in only a few decades we could see robots become indistinguishable from human partners. "They will have an AI 'personality' and the ability to chat with you. The race is on to produce them first and they are coming soon," explains U.K. researcher Dr. Kate Devlin.
It seems like reality and science-fiction are destined to collide. As HBO's hit series Westworld gets set to premier its second season this weekend, these warnings seem all the more prescient. Imagine the complex characters of Westworld available online at the click of a button. Is humanity ready for that?
For those who are chronically single, lonely, disabled, or just fed up with relationships, sophisticated sex robots could be an alluring option. But the worry is they'll become so popular and widely accessible, that eventually they'll replace human partners altogether.
For better or worse, society has become dependent upon and indeed fallen in love with technology. But what will become of us when that technology can love us back, with no strings attached?