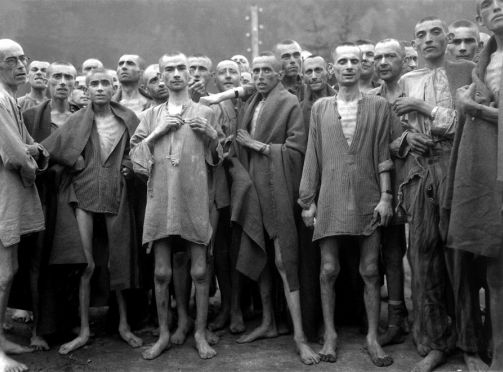 "Those who cannot remember the past are condemned to repeat it." George Santayana
---
For seven decades, "never forget" has been the rallying cry of the Holocaust remembrance movement. The brutal and systematic murder of six million Jews at the hands of Nazi Germany is amongst the darkest episodes in modern human history. But with only some 400,000 survivors left worldwide, most in their 80s and 90s, our collective memories appear to be fading.
A shocking new survey (released, ironically, on Holocaust Remembrance Day) reveals that many Americans particularly millennials lack a most basic understanding of the Holocaust and its horrors.
How Bad Is It?
Among the survey's most alarming findings was that 41 percent of Americans don't know what Auschwitz is. Among millennials (people aged 18-34), that number was even worse: 66 percent.
Nearly one in three Americans and 41 percent of millennials think that less than two million Jews were killed in the Holocaust. The actual number is roughly six million (and some experts estimate even more).
Perhaps the survey's only silver lining is the fact that only four percent of respondents fell into the category of "Holocaust deniers," and an overwhelming majority think the Holocaust should continue to be taught in school.
"Not Enough"
However, acknowledging that something happened is fairly useless if you remain ignorant about the important details, underlying causes, and lasting repercussions. "The issue is not that people deny the Holocaust; the issue is just that it's receding from memory," explains Greg Schneider, executive vice president of the Conference on Jewish Material Claims Against Germany a group dedicated to spreading Holocaust awareness.
So that begs the question: how have Americans become so clueless about this appalling chapter of human history?
A popular scapegoat might be our education system although the Holocaust is prominently featured in any respectable high school history textbook. Perhaps those lessons are getting glossed over? Or maybe they're simply not being taken to heart by a new generation of students more concerned with social media and Netflix than history's great tragedies.
There are worse crimes than being ignorant of the past, of course. In a perfect world, basic human decency would be enough to ensure the Holocaust is truly a "never again" type of event.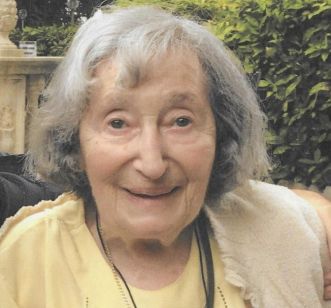 Unfortunately, we don't live in a perfect world.
Anti-Semitism On the Rise
Last year, Jewish Community Centers across the U.S. were hit with a rash of coordinated bomb threats, forcing numerous evacuations and generating widespread anxiety. If that weren't enough, a pair of Jewish cemeteries in Philadelphia and St. Louis were vandalized and gravestones toppled.
While heightened anti-Muslim sentiments have been covered extensively in the media, FBI statistics indicate that Jews are the most targeted religious group. The most recent numbers show that Jews are the victims in over half of all religious hate crimes in the U.S.
Europe is witnessing a similarly disturbing trend. After years of calm, anti-Semitic incidents are on the rise. Just last month, an 85-year-old Holocaust survivor was stabbed to death in her Paris apartment in what is being investigated as an anti-Semitic hate crime.
Moving Forward
If the Holocaust teaches us anything, it's that hate directed at any group, if unchecked and left to fester, can result in atrocities beyond even our darkest imaginations. To truly prevent another Holocaust-type event, it's our responsibility to ensure younger generations never forget its terrible lessons.