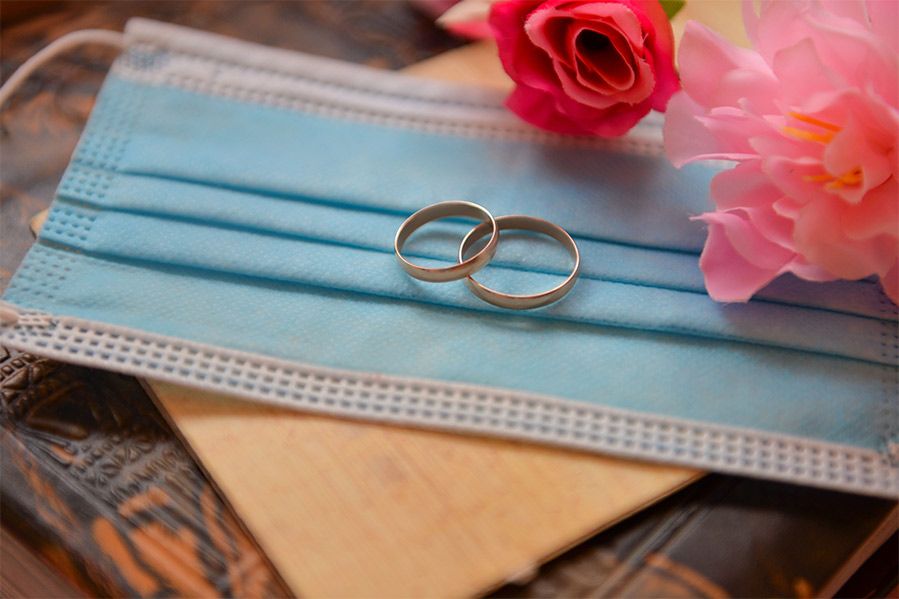 Think you've got annoying bills? At least you probably got something out of them. According to a recent report, an estimated 225,000 couples who postponed their weddings this year due to the COVID-19 pandemic owe a combined $3.7 billion dollars in loans for weddings that haven't happened yet.
Billion. With a B.
11% of now-postponed weddings scheduled for this year were funded with a loan. They calculated the jaw-dropping figure by using the average loan amount couples take out for a wedding ($16,500) combined with the roughly 2 million weddings scheduled for 2020. It all adds up to a staggering amount of debt for couples who might not even get the wedding of their dreams at all - but are still stuck paying the bill.
If anything, the staggering numbers seem to be a cautionary tale about taking out a loan to pay for a wedding.
No one could have predicted COVID, but for Ethan Taub, founder of Loanry, it's a lesson in spending wisely within your means. "You should take financing a wedding using a loan very seriously and we don't recommend it," he says. "However, we can take a positive from this situation. It may have highlighted that an exuberant wedding isn't always the best option. The occasion will be memorable no matter how much you spend on it."
As If Weddings Weren't Stressful Enough...
Back in May, wedding planning website The Knot announced that 93% of US couples were not canceling their 2020 wedding, and were either moving forward with it or postponing it. 
Those who forged ahead with their ceremonies despite the pandemic most likely saw something only vaguely resembling a traditional wedding.
Most states have severe restrictions on wedding attendance, with mandatory social distancing and masks required from all parties at all times, in front of limited crowds. Many locations require constant sanitation of all surfaces. Plated meals, instead of buffet, are now the norm.
But it's certainly not all bad. Weddings can be safe so long as the right precautions are taken. And ultimately, it's a day about love, after all. Couples have successfully done limited in-person weddings, but even virtual weddings over Zoom or Skype. You can certainly never underestimate the creativity and passion of people. 2020, for better or for worse, has offered many examples of why. 
While the COVID-19 pandemic has changed the world, love, it seems, remains constant.