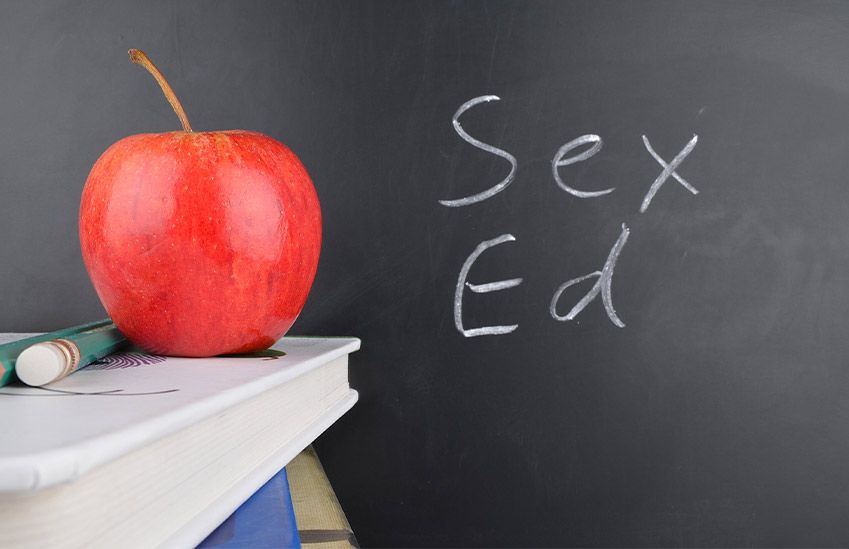 Washington State's legal push toward more comprehensive sex education is causing all manners of religious indignation nationwide.
The passage of Bill SB 5395 would require public schools to instil a sex education program that would include teaching kindergarten children about inappropriate touching, grade-schoolers about behaviors contributing to sexual violence and high school students about "affirmative consent" by 2021. The bill is intended to battle rising rates of sexual assault and STDs amongst Washington state youth.
After a lengthy battle with state Republicans, it passed, and simply awaits Governor Jay Inslee's signature - which it is likely to receive.
But if evangelicals have anything to say about it, the battle has hardly just begun.
Evangelicals Object to... Pretty Much the Whole Bill
Religious objections to the bill come despite the fact that parents can excuse their children from these any lessons with no questions asked.
And yet, Christians like Caleb Backholm of the non-profit group My Faith Votes paints the bill as nothing short of a moral disaster, and the furthest thing from comprehensive.
"All the major theistic religions of the world teach that sex between "two consenting people" is still usually wrong. If our children get the impression that consent is all that matters in their sex lives, they will have been horribly miseducated." The crux of his grievance arrives a bit later: "Students will be taught that homosexual sex is just as normal and good as heterosexual sex."
Backholm goes on to pick apart every other detail in the bill, bemoaning the thought of teaching children about birth control - and not just abstinence - as an affront to Christians.
He then goes on to opine on whom exactly might be doing the guest teaching called for in the bill. "I know from personal experience of my own children at the high schools that the guest speaker is often a Planned Parenthood representative. The giant abortion provider is given a significant influential platform to market to our children," he says, noting their goal is to "eventually to turn these students into their customers."
And it isn't just potential teenage pregnancy he objects to. The bill also teaches students about LGBT issues.
"What if a student or teacher states that homosexuality is among the list of sexual desires that should be resisted, or that biology teaches that there are only two genders and humans can't change theirs? Will those people be reported for harassment toward a child or staff member who identifies as gay or transgender?  Yes, they will be."
In other words, Backholm seems bothered that there will be students in his child's public school secular classes who don't share the same Christian beliefs as he does. As he says, "I don't want [my son] opted out — I want all the other kids opted out."
The Sex Ed Battle Continues
Those in favor of the bill say it's one thing for Christians to allow their religious principles to guide their children's education - even keep them in the dark about sex. It's quite another to expect all American parents to do the same.
The cold hard facts can go a long way to help teens learn about contraception and avoid STDs and unwanted pregnancies, particularly because many parents feel uncomfortable talking to their kids about sex. This ensures kids don't get all their info from the Internet or friends, both of which can be highly unreliable in times of need.   
But Christian lawmakers in Washington refuse to back down. Rep. Matt Shea is already planning a referendum for voters to overturn the eventual law.
This is the same Spokane Valley Republican - it should be noted - who apparently penned a leaked manifesto that envisioned enlisting conservative Christian "patriots" (read: militias) to fight a literal Holy War against Muslim and Marxist "terrorists."
What do you think? Should Christians have the right to determine what children - even those that aren't theirs - learn about sex in public school?
Or is all this opposition a little excessive? Is it better to leave God out of the sexual education debate, and let science do its thing?