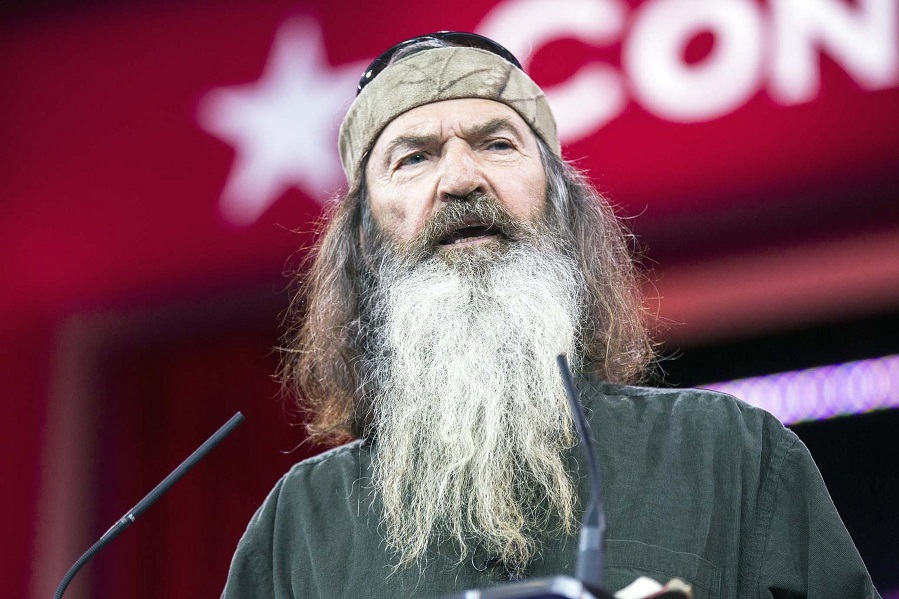 ---
The hit reality show Duck Dynasty may have gone off the airwaves, but that's not stopping the patriarch of America's favorite duck-hunting family from keeping his name out there.
Phil Robertson has been receiving considerable attention for a recent appearance on Fox Business Network where he discussed the topic of health care.
Why exactly the network sought a famous duck hunter's opinion on the nuances of health care coverage remains unclear, but Robertson's comments certainly left many viewers shaking their heads. During the segment, Robertson revealed that he didn't have health insurance for over 50 years and insisted that other people don't actually need it either at least not the conventional kind.
Health Care From On High
According to Robertson, the most important health insurance card one can get is not issued by any company it comes from God. "I already have health care," he told the interviewer. "It's given to me by God. Eternal health care."
When the show's host pushed back, pointing out that "people need health care," Robertson refused to budge. "I have life and immortality given to me by God through Jesus Christ... I'm telling Kamala Harris, I have eternal health care, and it's free! Doctors can give you a little temporary reprieve, but they cannot save you from physical death. The doctors who treat you, they die, too."
See the full video below:
God's Coverage Limits: Explained
Robertson is far from the first public figure to advocate for faith's ability to heal. Last year, evangelist Gloria Copeland drew widespread criticism for encouraging people to forego flu shots because she believed Jesus would protect them.
So where do these ideas come from? There is a certain school of religious teaching which holds that prayer alone is capable of healing all ailments. If the ill would just have faith in God's ability to help, everything would turn out okay.
The problem is, that doesn't seem to work in practice. Although there's nothing wrong with praying to a higher power in the hopes of influencing earthly events, people insisting on prayer in lieu of actual medical care has consistently produced tragic results. From the toddler who died after her parents refused medical care to the child left permanently disabled because the parents decided prayer was enough the evidence suggests God's medical plan doesn't have a terribly high success rate.