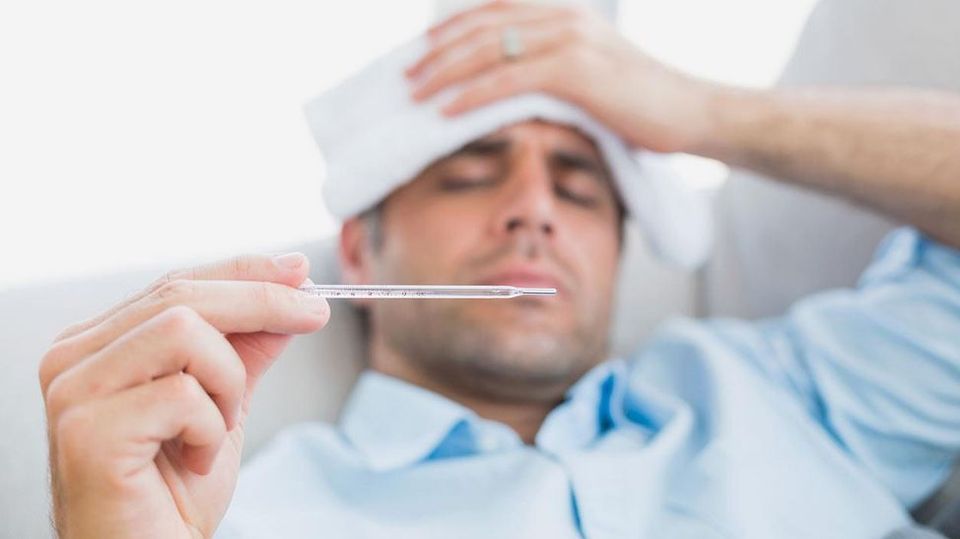 ---
Got a fever? Aching muscles? Stuck in bed for days on end?
Well, it's that time of the year flu season. Or is it?
According to popular Texas televangelist Gloria Copeland, there's not such thing as a flu season. Despite an overwhelming medical consensus from physicians, and a particularly nasty strain of the disease making the rounds this year, Copeland insists the flu season is a myth. "We got a duck season, a deer season, but we don't have a flu season," she argues.
In a video posted on Facebook, Copeland urges her followers to trust in the power of prayer and the ability of Jesus to keep them healthy. See the full video here:
The way Copeland sees it, the trick to getting back on your feet is just a little positive thinking and studying the "word of God." As she puts it:
"If you say, 'Well, I don't have any symptoms of the flu,' well, great! That's the way it's supposed to be. Just keeping saying that. 'I'll never have the flu. I'll never have the flu.' Put words. Inoculate yourself with the word of God."
The flu kills between 12,000 and 56,000 people in the U.S. a year, according to the CDC. This year's flu season has been particularly brutal, and early estimates are leaning toward the high end. Experts point out that 80 percent of those who died chose not to get the vaccine.
The flu shot is never a silver bullet guarantee, but it can certainly help. In fact, the data suggest that even when not fully effective, vaccinations can make the flu milder which sometimes means the difference between life and death.
History of Faulty Faith Healing
Copeland, who served as an evangelical advisor to Donald Trump's presidential campaign, is no stranger to the concept of faith healing. She once bragged to journalists in 2010 that neither she nor her husband Kenneth Copeland (also a televangelist) need prescription drugs because "the Lord heals all".
But that hasn't always been the case.
Back in 2013, the couple's blatant disregard for medical science resulted in serious consequences. After repeatedly assuring their followers that vaccines were dangerous and God would protect them, the Copeland's North Texas megachurch became the center of a nasty measles outbreak. 21 members were infected with the contagious disease.
Apparently, God took the day off.
Former church member Amy Arden became disillusioned by this blind adherence to the idea of faith healing. Reflecting on her time in the church, she explains: "To get a vaccine would have been viewed by me and my friends and my peers as an act of fear that you doubted God would keep you safe."
Curing Cancer with God's Word
It wasn't the first time Gloria Copeland's views on faith healing have been criticized. During a sermon on cancer treatment a while back, she seemed to suggest that God was the most effective cure.
"We know what's wrong with you. You've got cancer," Copeland told the audience. "The bad news is we don't know what to do about it except give you some poison that will make you sicker. Do you want to do that, or do you want to sit in here on a Saturday morning, hear the word of God, and let faith come into your heart and be healed?"
Your thoughts?