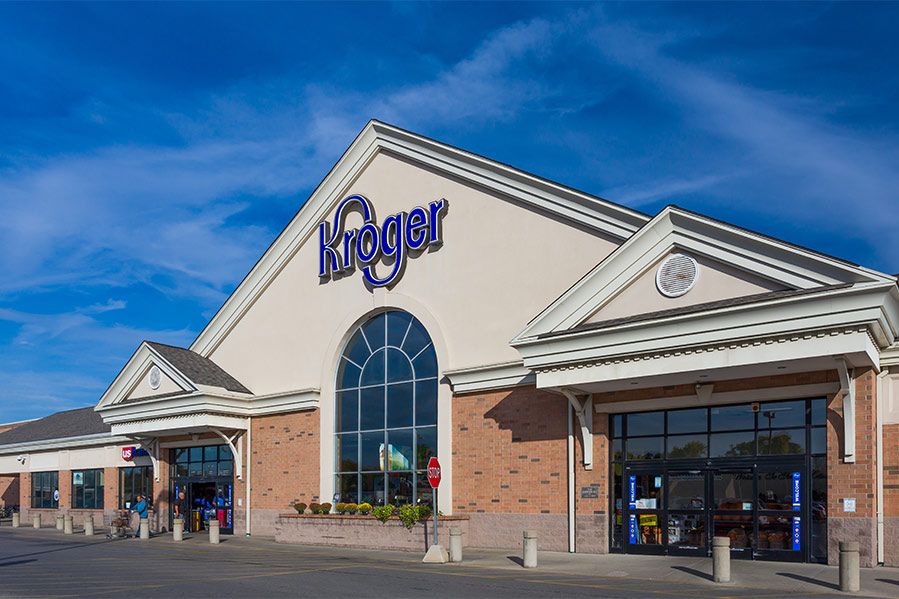 Is it justifiable to fire an employee for refusing to wear part of their work uniform if they claim it conflicts with their religious beliefs?
This is the question at the heart of an interesting lawsuit in Arkansas.
The plaintiffs, two former employees, allege that back in 2019 Kroger made an addition to their standard-issue work apron – a rainbow heart emblem. The plaintiffs complained to management, believing that being forced to wear a rainbow emblem was a violation of their sincere faith conviction that the Bible doesn't condone homosexuality. 
A month later, they were fired. Now they're seeking compensation, saying that they've been discriminated against due to their faith.
The Scarlet Rainbow
However, some say this is all much ado about nothing. Photos of this "rainbow" have surfaced, and critics argue it's clearly not some sort of pro-LGBT scarlet letter.
It's just a heart with three colors around it, they point out.
You can judge for yourself - this Kroger tweet shows the 'rainbow heart' in action.
Looking at Kroger's own press photos of the apron, it's clearly just a cutesy, stylized heart, blue inside with an orange and yellow border. If it were intended to be a rainbow, it would likely have… the other colors of the rainbow. Here's a closer-up version:
https://twitter.com/MustardKing79/status/1305967992421965824?s=20
Religious Discrimination - On Whose Part?
Nonetheless, the former employees have a powerful ally on their side: the federal government. The lawsuit against Kroger is being led by the Equal Employment Opportunity Commission (EEOC), which alleges the company has indeed committed anti-Christian discrimination.
The EEOC says that there is reasonable cause to believe that Kroger violated Title VII of the Civil Rights Act of 1964, which prohibits discrimination on the basis of religion. It also stipulates that companies must make "reasonable accommodations" for employees to follow their religious beliefs.
According to the suit, the plaintiffs did ask for accommodations – first they offered to cover up the emblem while still technically wearing it, and later suggested wearing a different apron without a rainbow on it. However, the suit argues that "the company made no attempt to accommodate their requests."
Citing her sincerely-held religious belief, one of the plaintiffs even penned a handwritten letter to Kroger, offering to buy another apron out her own pocket to make sure there was no financial burden to the company, and that she has no issue working alongside co-workers who wear the emblem - just wearing it herself.
Again, the store declined. 
Other employees who either wore their name tag over the heart emblem or didn't wear the apron at all, but chose to stay quiet on the matter, allegedly received no disciplinary actions whatsoever.
The plaintiffs say this is clear evidence that they were fired because they chose to speak up in defense of their faith.
Game of Hearts
Was Kroger really trying to force an "LGBT agenda" on its employees and customers, or was their unique design choice simply interpreted as having ulterior motives when that was not the intent at all?
Ultimately, it seems the EEOC may have an uphill battle. It's going to be hard to argue in court that all color gradients, regardless of context, represent a pro-LGBT message.
Nevertheless, it should be an interesting case to follow.
At the heart of it all: is perception reality, or is reality reality? Is this a case of genuine discrimination, or is the slight completely imagined?