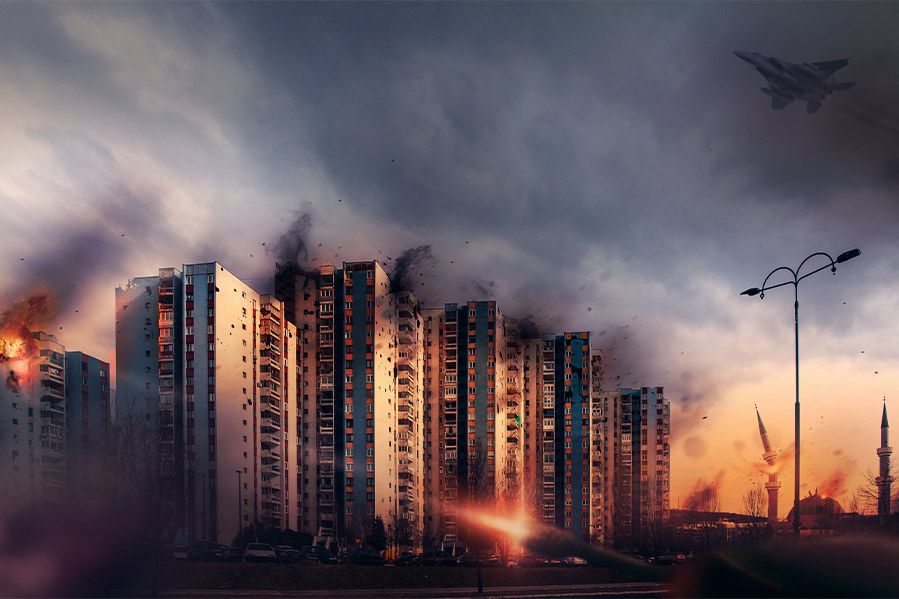 As if election season wasn't already contentious enough, a popular evangelical pastor is now calling for Christians to 'mobilize' for a coming civil war.
Rick Joyner, founder of MorningStar Ministries, made the comments during a recent appearance on The Jim Bakker Show. Recalling a dream he apparently believes to be preternatural, Joyner said he saw visions of militias sprouting up "like mushrooms" across the country, backed by God, who will lead the militias to victory in urban warfare against "the tyranny of Marxism."
"We're in time for war. We need to recognize that. We need to mobilize. We need to get ready," Joyner continued. 
"Jesus himself said, 'There's gonna be a time when you need to sell your coat and buy a sword.' Now that was a physical weapon of their day, and we're in that time here. We need to realize that."
As if 2020 couldn't get any worse, now we've apparently got a holy war to look forward to. How did we get here?
Militias in Training
Joyner's hardly the first evangelical to believe that the Union is heading for splitsville yet again. Last year, Washington State state representative Matt Shea was under fire when his right-wing manifesto and roadmap for literal holy war leaked to the press. In it, Shea envisioned a war between conservative "patriots" and Muslim and Marxist "terrorists".
Shea even recorded himself training teenage boys and young men in armed combat. One young man in the group, dubbed Team Rugged, described themselves as training "to be effective in Christian warfare."
Christian Nationalism Surges
One of the most alarming aspects of this behavior is that it's becoming a pattern. These ideas are being promoted by elected officials and popular pastors on platforms watched by millions.
It's the type of disturbing rhetoric that has led fellow faith leaders to warn specifically against the rise of Christian nationalism. History does not cast a positive light on those who undertake violent crusades believing "God to be on their side," they point out.  
Not to mention, the very idea of a Christian-only America bit of a headscratcher. The notion of tying patriotism and being a "true American" to one's chosen faith is completely antithetical to the principles on which America was founded. Some folks slept through civics class, apparently. 
What do you think? Is it possible to live in harmony, despite differences in faith beliefs? How can we choose civility over civil war?