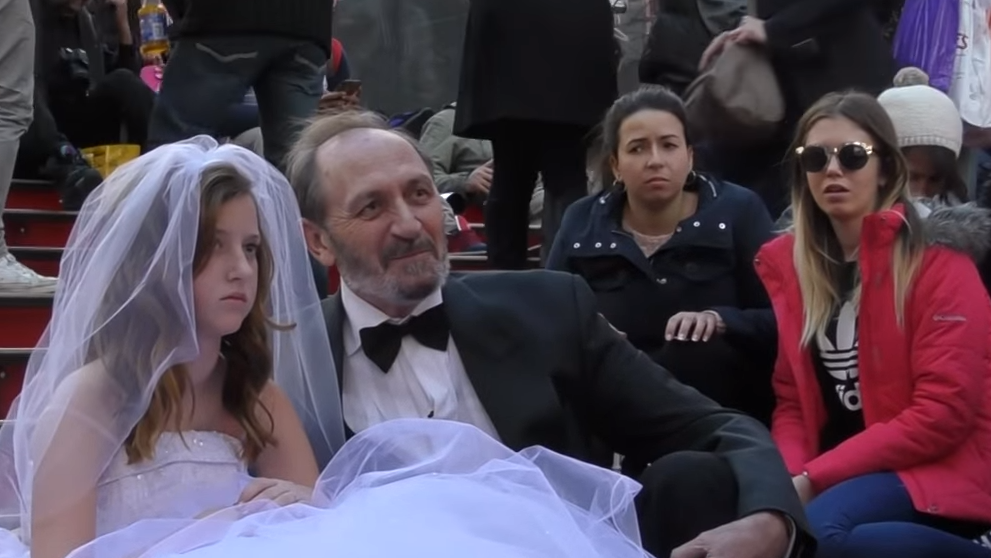 ---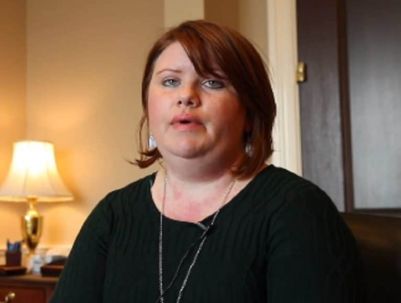 Kentucky native Donna Pollard was 16 when she married a 31-year-old man. With proof of her mother's permission, a judge signed off on the marriage. Young and starry-eyed, she was convinced they would be together forever. The couple had a child a year later. But Pollard left not long afterward when her husband became abusive.
Although it might sound like an outlier, Donna Pollard's story is far from unique. Between 2000 and 2015, there were more than 200,000 child marriages in the United States.
10,000 of those occurred in Kentucky alone. Most states allow children as young as 16 to get married with parental permission. However, some also have loopholes that allow marriage at much younger ages.
For example, an old provision in Kentucky law says that if a girl is pregnant, the age limit simply doesn't apply so long as she is marrying the father of the child. How's that for problematic?
After years of looking the other way, lawmakers are finally feeling the pressure to do something about child marriage in America.
The Push to Outlaw Child Marriage
Kentucky lawmakers recently introduced a bill that would prohibit anyone under the age of 17 from marrying in the state. However, it was delayed due to last-minute opposition from the Family Foundation of Kentucky, a Christian lobbying group. They were apparently concerned about parental rights being ceded to the courts.
The bill's sponsor, Sen. Julie Raque Adams, took to Twitter to voice her displeasure: "It is disgusting that lobbying organizations would embrace kids marrying adults. We see evidence of parents who are addicted, abusive, neglectful, pushing their children into predatory arms. Appalling."
Eileen Recktenwald, executive director of the Kentucky Association of Sexual Assault Programs, didn't hold back in her criticism of the opposition. "This is the legalized rape of children. We cannot allow that to continue in Kentucky and I cannot believe we are even debating this in the year 2018 in the United States."
Amid growing public pressure, a compromise was reached this week and Kentucky's ban on child marriage is now moving closer to a vote.
But the fight continues in other states.
A Religious Tradition?
Last year, we wrote about a proposed child marriage ban in New Jersey that was ultimately vetoed by then-Governor Chris Christie after he received strong objections from religious groups.
Just this week, a child marriage bill in Tennessee was nixed because Christian lobbying groups there want to concentrate on overturning the Supreme Court's same-sex marriage ruling. A fight over child marriage would only complicate these efforts, they argued.
The incident sparked harsh criticism from gay rights groups, who question what kind of person could be convinced that same-sex relationships are immoral and at the same time turn a blind eye to children as young as 12 or 13 getting married off to older men. How do you square that behavior with Biblical values?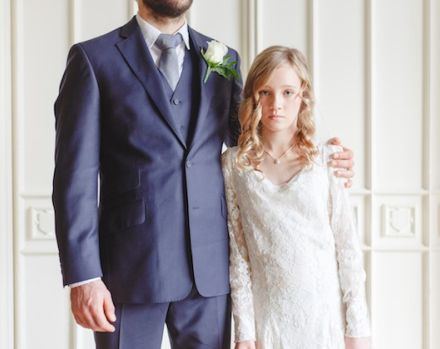 The End of An Error
Some marriages that begin at a young age turn out just fine. However, others don't. And the downsides of allowing such a practice are abundant.
Teen brides tend to end up with less education and higher rates of poverty, and are more vulnerable to domestic violence, according to several studies. Moreover, these marriages don't tend to last a CDC report from 2012 found that teen brides are two-thirds more likely to get divorced within 15 years than those who marry later.
And how's this for a concerning statistic: only 14 percent of child marriages involve two minors proving that this isn't simply a matter of two teenagers falling madly in love. The vast majority of the time one person is older. Sometimes much older.
Religious tradition or not, this screams exploitation.
Even more startling: with no minimum marriage age (such as in Kentucky), a predatory adult who seduces a youth can avoid prosecution for statutory rape simply by marrying the child.
"From a public policy standpoint, it definitely is beneficial to have children raised in the most stable environment possible," said Erin Jackson, a Chicago healthcare attorney who has written extensively about child marriage. "But I think it's a real fiction being perpetrated that a child is better off being raised in a household that is comprised of a teenage girl and her statutory rapist."
Although certain pockets of opposition remain, the practice of child marriage appears to be on its way out - at least here in America.