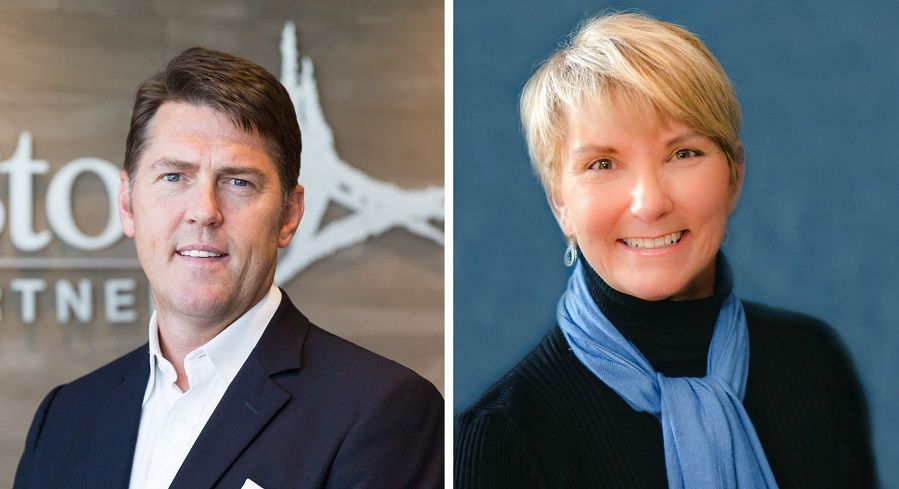 ---
Yesterday, voters in Tennessee held a special election to fill a vacant State Senate seat. The Democratic candidate, Gayle Jordan, was soundly beaten by her Republican opponent.
But in the wake of Jordan's defeat, some question whether the odds were unfairly stacked against her. If it weren't tough enough running as a Democrat in a solid red area of the U.S., Jordan's religious views put her deeply at odds with voters in the Bible Belt state.
An outspoken atheist, she serves as the director of an organization called "Recovering from Religion", which promotes atheism as a healthy alternative to those who are seeking to leave their church or religion while maintaining a moral lifestyle.
For this high crime of rejecting religious norms, Jordan endured sharp criticism from her political opponents during the lead-up to the election. Scott Golden, chairman of the Tennessee Republican Party, called her views "extreme" in a public statement and warned that Jordan "actively works to lead people away from their faith."
Targeting her lack of religious beliefs, Tennessee Lt. Governor Randy McNally labeled Jordan as a radical atheist with "dangerous" views:



In my 40+ years in politics, I've seen few candidates as dangerous as Gayle Jordan. We need to strongly reject her assault on faith and our Tennessee values. District 14 needs to send @ReevesforTN to the @tnsenate on March 13! https://t.co/GmmUcHyl3y


Randy McNally (@ltgovmcnally) March 1, 2018
Defining Extremism
Gayle Jordan was derided as "openly atheist" -- which apparently in Tennessee is proof enough she's a dangerous extremist. But what does the term "extremist" really mean? Does it apply here?
We all probably carry a loose definition of religious extremism; it involves radical believers who take extreme actions sometimes even resorting to violence in an effort to further their cause.
Extremism exists across the religious spectrum, from Islam, to Christianity, to Buddhism, and throughout many other faith systems.
But does it apply to atheism? In attempting to answer this question, it's important to draw a distinction between atheism and anti-theism. Atheism is simply a lack of belief in God/gods.
Anti-theism is an active and deliberate rejection of theism.
Sure, some atheists may also be anti-theists, but many others remain neutral on the subject. They don't hate religion, they just don't want to be a part of it. While an anti-theist might decide to lash out at religious individuals or groups, an atheist would choose to ignore them.
Are Atheists Radicals?
So what category does Gayle Jordan fall into? Does she really have a vendetta against religion? A quick glance at the Recovering From Religion website sheds doubt on that claim. It's essentially a support network for people who've become disaffected with their faith system. The website provides resources and advice for people who want to move away from religious circles. How to explain your choice to family members, how to deal with a backlash in your community, etc.
Does that sound like the work of a "dangerous" extremist?
It's no surprise that religious folks feel threatened by people like Jordan. Her group provides a way out of traditional religion a competing path that people may choose to take. Since Christian faith is a central aspect of life to many in Tennessee, this movement probably feels like an assault on moral and cultural values the very foundation of society.
On the Road to Godlessness?
Critics say that rejecting religion will lead society down a dark path toward immorality and Godlessness. As proof, they point to the bloody communist regimes of the 20th century that openly despised religion. Communist sympathizers in the U.S. also formed the "League of Militant Atheists" though the group disbanded in 1947.
Clearly religion is an incredibly positive force in many people's lives, but that's not the case for everyone. Moving away from a religious community is not a crime, and people should be free to follow their hearts without fear of being ostracized. Gayle Jordan provides a helping hand to such individuals. Is that radical and dangerous, as her opponents claim?
More broadly: is "atheist extremism" a real problem, or is this a case of manufactured fearmongering?