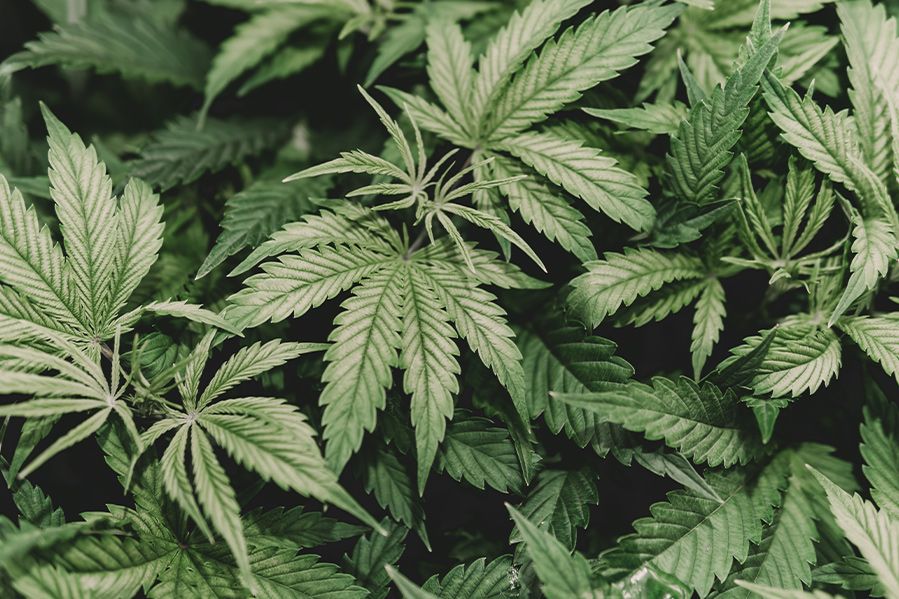 As more and more states keep voting to legalize or decriminalize marijuana, the stigma around the drug is beginning to subside.
But do you know how this stigma started in the first place? How did a substance with a rich history of sacred traditions, the primary effects of which include pain relief, giggling and getting the "munchies," end up on a list of Schedule I drugs in the United States?
The secret history behind the government's war on marijuana is complicated – and fascinating.  
Many historians point to the Marijuana Tax Act of 1937 as a key turning point. Let's take a look at this legislation, what led to its passage, how marijuana became illegal entirely, and how the world of faith and religion is all wrapped up in it.
Medical and Spiritual Origins of Cannabis Use
To understand anti-marijuana sentiment, we must take a look back in time.
In the 17th century, the growth and cultivation of hemp (which is just very low strength cannabis) was actually encouraged by local and state governments. Its strong fibers were used to make goods ranging from clothing to paper, and hemp was accepted as legal tender in a handful of states.
Following the Civil War, marijuana became a popular ingredient in medicinal products and home remedies, and was sold openly in local pharmacies. In less common instances, it was also used for recreational purposes and religious rituals. 
For example, many Native American tribes included cannabis in their sacred rituals and ceremonies. It was seen as a catalyst for spiritual meditation, and was often an ingredient found in the sacred pipes that were smoked in social settings. 
Marijuana Fears Spread
But in the early 1900s, things rapidly changed. Following the Mexican Revolution in 1910, many Mexican immigrants made their way north, bringing an even stronger tradition of recreational marijuana use with them.
As a result of xenophobic prejudice, marijuana quickly went from that secret ingredient in grandma's home remedy for headaches to a scourge associated with Mexican immigrants.
That fear continued to grow over the coming years, but it wasn't until the 1930s that it exploded in full force. 
Reefer Madness
Unfortunately, the Great Depression only stoked these racial tensions further and when the Federal Bureau of Narcotics (FBN) was created in the early 1930s, more than half the states had already outlawed marijuana.
The anti-marijuana campaign was urged on by hastily funded and shoddily researched studies linking marijuana use to violent and depraved behavior.
You've probably heard of the infamous 1936 film "Reefer Madness" which described marijuana as "the burning weeding with its roots in Hell." The film also claimed marijuana use led to violent crime: 
Despite a lack of evidence behind that claim, many people took the warning seriously. 
However, there is evidence that it ultimately could have been the greed of a media mogul – not fear about the drug's effects – that laid the foundation for the criminalization of cannabis. 
Marijuana Tax Act Drops the Hammer
August 2nd marks the 86th anniversary of the passage of the Marihuana Tax Act of 1937 (now written as "marijuana"), a landmark law in the war on drugs. 
This legislation placed an exorbitant excise tax on all sales of hemp, essentially rendering all individual sales and transfers amongst individuals illegal.
However, some historians argue that while public opinion was clearly allied against "evil weed," the law was not a public safety measure. Rather, it was a convenient way to wage a legal war on the hemp industry, a war that favored prominent newspaper magnates like William Randolph Hearst. Hearst was reportedly terrified that cannabis cultivation would eventually encroach upon land that would otherwise be used to produce paper, raising the printing costs for his enormous publishing empire. As a result, he allegedly pushed hard for the tax act.
There is also evidence that the push for criminalization was motivated by overt racism. 
This fateful but oft-forgotten legislation kicked off 60 years of prohibition and millions of incarcerations. Only in the past 10 years has the status quo finally reversed course. 
A Sticky Situation
You might be wondering: what is the faith connection here? Well, cannabis has long had religious significance in many cultures and faiths, and we've written extensively about the spiritual connection cannabis has to numerous belief systems.
For example, scientists recently discovered that a burnt substance on an altar at the center of an ancient Jewish religious site was indeed cannabis – lending credence to the belief that it was used in ancient Jewish rituals.
Pagan and shamanistic cultures have used cannabis to seek spiritual enlightenment for thousands of years. Hindus consume a substance called bhang during the festival Holi, made out of – you guessed it – cannabis. 
And despite the best efforts of some Christian pastors who say that marijuana use is morally wrong, there are now weed churches and weed nuns.
Cannabis has a deep history and connection to many different cultures and faiths... and yet it still faces significant public stigma, in part due to key historical events such as the Marijuana Tax Act.
Question is, is it high time that changes?