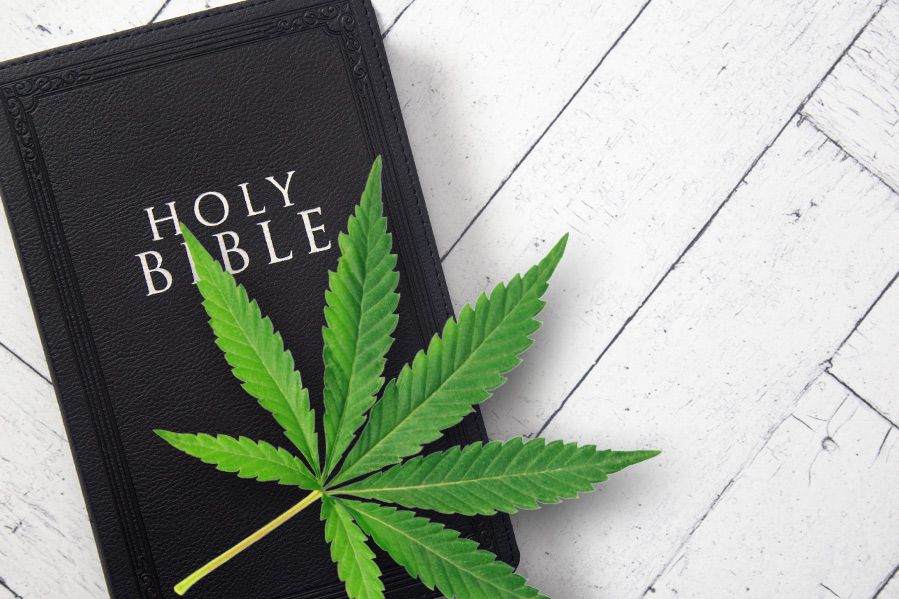 Is marijuana use against God's will? Christian leadership seems to agree it is; a new study from Lifeway Research shows that a large majority of Christian pastors are not on board with Mary Jane. 
The study of 1,007 Protestant pastors, conducted late last year from a random sampling of senior church officials across the United States, shows that a whopping 78% of pastors believe that smoking marijuana is "morally wrong," and that only 18% believe it should be legalized for recreational and medicinal use. 
Well, so much for blazing up in church.
Meanwhile, marijuana legalization has been increasingly embraced by the public. It's fully legal for any purpose in 16 states and is legalized for medicinal purposes or decriminalized in dozens more. 
With national acceptance of legalized marijuana seeming inevitable, is it time for pastors to get with the times and bless the use of ganja?
Is Marijuana Sinful?
It's worth examining why so many Christian leaders reject marijuana legalization, even as public opinion shifts around them.
Russell Moore, president of the Southern Baptist Convention's Ethics & Religious Liberty Commission, says he opposes legalization because "most of the young evangelicals I know seek to minister to friends who have been harmed by marijuana culture." 
Evangelist Franklin Graham called legalization efforts damaging to children and argued that "marijuana has been proven to be addictive, has many side effects, and can be harmful."
Graham has also shot back at arguments about marijuana being okay to consume because God made it by comparing smoking weed to a rattlesnake. God also made rattlesnakes, he says, but he doesn't plan to pick up one of those any time soon.
It's clear that Christian leaders view marijuana as sinful and immoral, with a healthy dose of "won't somebody please think of the children" energy on top.
But might there actually be a biblical basis for cannabis consumption?
John 4:20
Some religious scholars believe that Jesus may have been the first stoner, and a big proponent of the cannabis leaf's medicinal properties before, well, pretty much anyone.
The Bible makes reference to "kaneh-bosm", an ingredient in the holy anointing oil used by Jesus and his disciples in their miracle healings, particularly the healings of the skin and eyes.
Scholars have long debated what kaneh-bosm is in reference to. Many speculate it is in reference to calamus, a flowering plant whose root was believed to cure digestive issues.
But translated from the ancient hebrew it was written in, "kaneh-bosm" translates to english as "aromatic hemp"... hmm, sound like any plants you know? 
Ain't No Mountain High Enough
Cannabis is, after all, indigenous to the Middle East and was widely used in medicine and clothing for centuries. Scientists even recently determined that a mysterious burnt substance on an ancient Jewish religious site was cannabis.
Is it not conceivable that the kaneh-bosm of the Bible is cannabis?
Chris Bennett, author of Sex, Drugs, and Violence in the Bible, certainly thinks so. "If cannabis was one of the main ingredients of the ancient anointing oil, and receiving this oil is what made Jesus the Christ and his followers Christians, then persecuting those who use cannabis could be considered anti-Christ," he says.
Fast forward to modern times, and one thing seems certain: cannabis is only getting more popular. Some worry that opposing legalization will drive young people further away from the church... or perhaps into the arms of a more free-thinking type of congregation. 
What do you think? Should Christian leaders embrace marijuana legalization, or stick to their anti-weed guns?