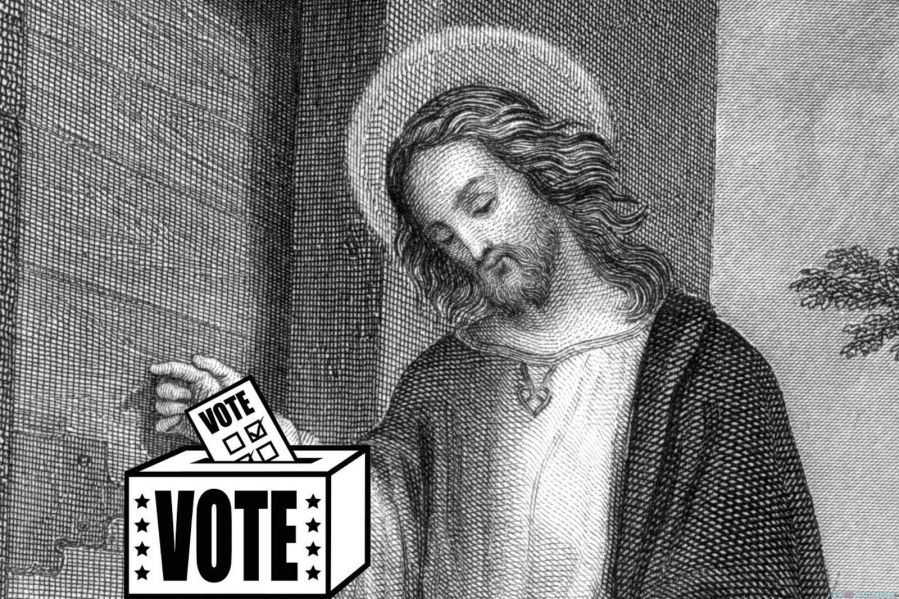 ---
With the 2018 midterm elections fast approaching, religious groups are working hard to boost voter turnout. With many House and Senate races expected to be tight contests, faith-based organizations on both sides of the political spectrum are hoping to convince people to get out and elect politicians who will serve their respective religious interests.
**Taming the "Blue Wave"
**
Roughly 81 percent of self-described white evangelicals supported Trump's 2016 presidential bid a figure well known to faith groups who are making considerable investments in an attempt to woo them. Leaders from conservative organizations such as the Faith & Freedom Coalition, the Family Policy Alliance and the Family Research Council are dishing out millions of dollars to fund voter turnout initiatives and political ad campaigns in key states and districts. Their goal? To counter a potential "Blue Wave" of Democratic resurgence at the polls this November.
"There is going to be a huge wave of Democratic voters show up at the polls in November," declared Faith & Freedom Coalition Communications Director Lance Lemmonds. "We can't control that but...it is groups like ours that are going to hit the pavement to try and match that enthusiasm."
Evangelicals Strike Back
But two can play at this game. Evangelical liberal groups are also jumping in the fray, urging fellow Christians to "vote with their conscience." Minnesota pastor Doug Pagitt is the head of "Vote Common Good", a faith-based organization that's sponsoring a get-out-the-vote "revival" bus tour that plans to visit over 30 cities around the country. Pagitt spoke with reporters from The Christian Post about these efforts, explaining:
"A lot of people we talk to are in a crisis of their faith because they really feel like their leaders and their overall Christian narrative has turned in such a way that things that they thought were commitments and unshakable values of human rights and family values and decency have just been sold out for a bowl of porridge. There is a real crisis."
Pagitt claims that his group is "not reflexively partisan or reflexively Democrats," but rather united by a common mission. "Our statement is that the Trump administration is a hazard to the wellbeing of a lot of people and to the planet and needs to be restrained. The common good calls us this election to respond with our vote," he said.
Money Talks
As political campaigning reaches a climax this month, money is flying around on both sides. The Faith & Freedom Coalition alone plans to spend roughly $18 million (nearly double what they did in 2016 and triple their 2014 spend) to target some 125 million social conservative voters across 19 different states through door-to-door interactions, digital ads and phone calls. The group has also partnered with 30,000 local churches to distribute voter education guides that will inform voters on where major party candidates stand on key social issues.
At the same time, Democratic candidates have also received plenty of support from religious groups. Most people assume that the majority of religious contributions go to Republicans, but according to OpenSecrets.org, dating back to 1990, 54 percent of individual religious contributions have gone to Democrats. During the 2014 election cycle, that number was even higher: 62 percent.

Mixing God and Politics
But not everyone is comfortable with churches funneling money into politics. Whether right or left, progressive or conservative, is it appropriate for religious groups to use their tax-free dollars to lobby politicians and voters on either side of the aisle? Critics insist that religious groups should stay out of politics entirely.
However, others argue that simply isn't possible in this day and age. As evidence, they point out how politics has seeped into nearly every last facet of our daily lives - from Nike football ads igniting debates over patriotism, to religious groups clashing over sexual assault allegations on the Supreme Court.
What do you think? Has it become impossible to separate faith and politics?