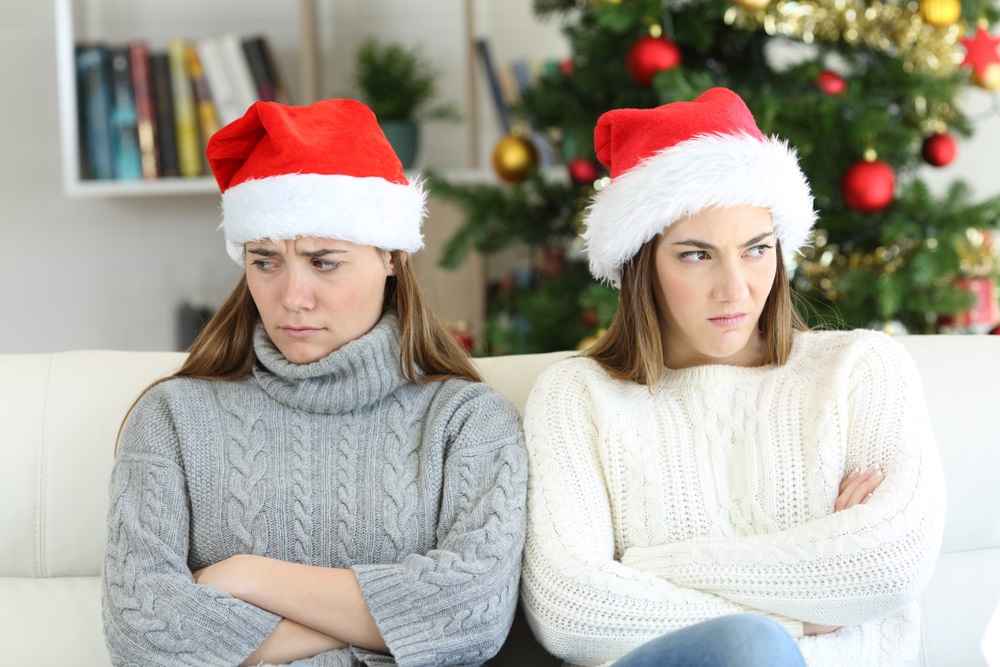 ---
'Tis the season for holiday cheer, goodwill towards all, and resisting the urge to wring the necks of your closest relatives?
Apparently so, according to a recent study (and yes, for some of us, personal experience). The study, conducted by Ancestry, found that nearly half of Americans admitted to skipping out on a family gathering because the atmosphere is too toxic and divisive often due to disagreements over politics or other heated topics between family members.
So with Thanksgiving, Christmas, and other holiday celebrations just around the corner, know that you aren't alone if you're already dreaming up innovative excuses to leave early, crawl under the table, or drink yourself numb. Anything to avoid getting into ugly, contentious, alcohol-fueled family arguments from which everyone emerges a loser.
But why does it have to be like this? Why do we have such a hard time getting along with those we are most closely related to?
An Age of Extremism
Perhaps this phenomenon is just a product of the time. After all, the current political climate is arguably more divided than at any point in recent memory; red is pitted against blue, haves against have-nots, pious against secular, and truth against conspiracy.
Thanks to the internet, it's never been easier to find someone to disagree with. And the wonderful, absolutely-not-flawed-whatsoever engagement algorithms of our favorite social media sites ensure that once tapped, the outrage wells keep flowing. Perhaps it's only natural that these arguments bleed over into family gatherings.  
The thing is, all this animosity seems to occur despite family members genuinely trying to get along. In fact, over 70% of survey respondents said they sincerely wanted to make these types of family gatherings more meaningful, they just didn't know how to overcome the ugliness.
If Jesus Did It, Why Can't We?
Assuming there is no easy way to change the complexion of these events, are we really better off skipping them?
Instead we should look to perhaps the most gracious dinner host this side of the AD. Jesus willingly sought out the least desirable guests society had to offer prostitutes, sinners, and tax collectors alike and broke bread with them. Even Pharisees and disciples eager to betray him were never shunned from his table.
Jesus exercised compassion in place of disdain, mercy in place of judgment, love in place of hate. He offered radical welcome and showed goodwill toward whomever he disagreed with.
Why can't we do the same?
The obvious answer is that we're not Jesus. True. But what's wrong with aspiring to live up to his example?
This holiday season, instead of skipping out on that get-together you've been dreading, try showing up with a good attitude and see what happens.
Sure, you might have to meditate through the rougher parts and restrain yourself from making any ill-considered comments. But if that recent study is any indication, even your grumpy uncle who disagrees with you on just about everything related to politics wants to enjoy the gathering - he just doesn't know how. So set the example yourself, and see what happens.