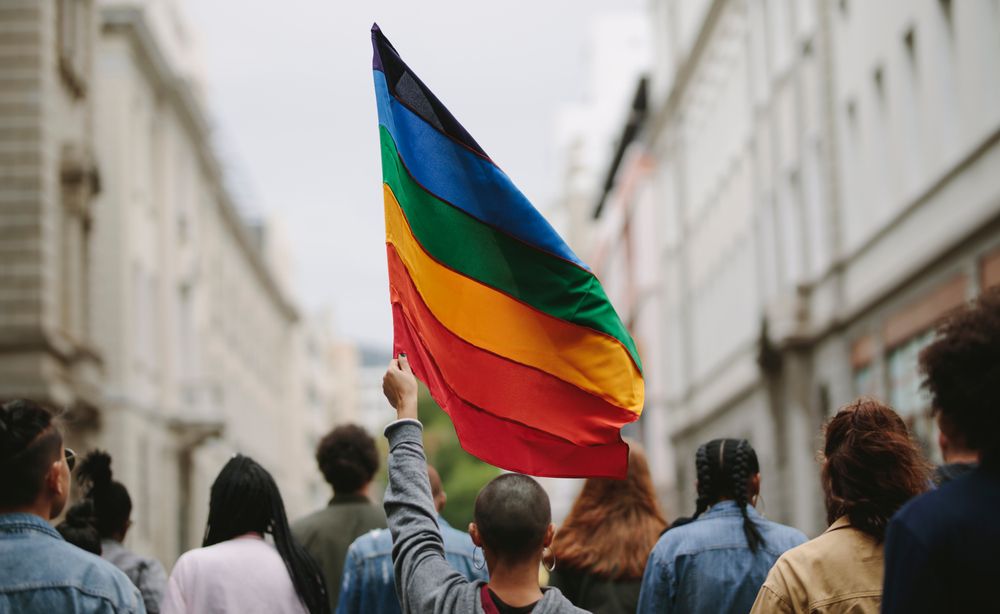 Note: this sermon was submitted by ULC Minister John Partin in response to two previous guest sermons about Pride month, which can be found here and here. All ULC Ministers are invited to contribute their own sermons for consideration/publication. To submit your writing, please email sermons@ulc.org.
---
There have been two recent sermons published in this forum (titled One Christian's Take on Pride Month, by ULC minister Stephen Baker, and In Defense of Pride: A Biblical Response, by ULC minister Troy Jacobs). They are both extremist positions, either totally dumping all over homosexuality and Pride month with Scripture verses condemning them, or saying that being gay and exhibitionist during Pride month "aren't sins at all and only those who are saying that they are sins are the real sinners", to paraphrase.
I have zero interest in reproducing any portions of their sermons and self-justifying arguments here, where each side tries to turn black into white and wrong into right. They can do that for themselves, if they want it done.
I also dislike long sermons and so will try to spare you from that, hopefully.
This matter boils down to a very basic truth: if following the teachings and example of Jesus is the criterion for being a Christian, and Jesus didn't take a strong position either way on the issue of homosexuality, then truly following Christ means accepting a middle road on such matters. 
Jesus never denied anyone's sin that was brought before him, but nor did he storm all over the person in condemnation. He merely said: "Go and sin no more." As our example, if that is truly what he is to us or any individual here, we should also be telling sinners to "Go and sin no more", instead of telling them that they aren't sinners at all and lying to them just so that we will be politically correct.
There are those who would compromise faith teachings with watered down "Christianity" in order to please people. People of faith have lived through some truly terrible times, such as the millions of believers who were forced to hide their views under the control of the former Soviet Union. They did not endure all that they did so that people could compromise the Faith, as is happening today.
With that said, you can't just smear a few nice Bible verses and fake "love" on an actually hateful worldly sermon and call it an example of the loving teachings and practices of Christ.
Love has never meant approving of everything that other people do, but correcting them, in love, and warning them about the spiritually burning buildings and other dangers that they are walking into.
For the time will come when they will not endure sound doctrine, but wanting to have their ears tickled, they will accumulate to themselves teachers in accordance to their own desires. --- 2 Timothy 4:3
For am I now seeking the favor of men, or of God? Or am I striving to please men? If I were still trying to please men, I would not be a bond servant of Christ. --- Galatians 1:10
Woe to you when all men speak well of you, for that is how their ancestors treated the false prophets. --- Luke 6:26
Whosoever shall confess me before men, him will I confess also before my Father which is in heaven. But whosoever shall deny me before men, him will I also deny before my Father which is in heaven. --- Matthew 10:32-33
We must take the middle path of Christ and Christianity of love toward sinners, as shown by the Good Samaritan in the parable, and choose neither hateful condemnation nor unquestioning approval.