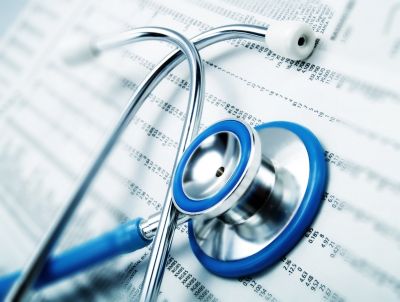 Healthcare has been in the news a lot recently. It's a deeply political issue which forces splits along ideological lines. What is often drowned out beneath all the noise and finger pointing, however, are the basic moral and philosophical questions that guide our thinking. The gospel says "love thy neighbor", but how far should that generosity extend? If your neighbor needs a ladder, you probably offer to lend him yours. However, let's say he falls off the ladder and breaks his leg. Should you help pay for his medical bills? At what point does the situation become your neighbor's problem?
Health Care for All?
This brings up the central question of the healthcare debate: is it an individual problem or a collective problem? Most other countries treat it as a collective problem. Everyone pays into the system automatically, and it is free to use for anybody who needs care. This system gives medical access to all, regardless of their income. Better yet, nobody goes broke trying to pay off astronomical hospital bills.
The downside is that if you never get sick, you end up paying for everyone else's health care without seeing any benefit for yourself. Over the course of a lifetime, that is a lot of money spent helping others which some people see no issue with. They are happy to contribute to the collective good. Others, however, feel such a system is unfair. "Why should I pay for other people's problems?" they ask.
The Cost of Unhealthy Lifestyles
Further complicating things are the unhealthy ways we live our lives. It is one of the reasons the U.S. spends so much on healthcare: we require a lot of it. Let's face it, many people in our society are not exactly role models for healthy living. Obesity rates are at an all-time high leading to all manner of preventable health problems. Bad diets, overindulging on alcohol and sweets, and a lack of regular exercise result in trips to the doctor that are more frequent and more expensive than they ought to be.
What the Bible Says
The Bible consistently advocates for assisting those in need and "being your brother's keeper." This preference for the collective good over the individual is a common theme throughout the teachings of Christianity. Here's how a few Bible passages approach the subject:
Speak up for those who cannot speak for themselves, for the rights of all who are destitute. Speak up and judge fairly; defend the rights of the poor and needy. Proverbs 31:8-
Do not exploit the poor because they are poor and do not crush the needy in court, for the Lord will take up their case and will exact life for life. Proverbs 22:22-23
If anyone has material possessions and sees a brother or sister in need but has no pity on them, how can the love of God be in that person? Dear children, let us not love with words or speech but with actions and in truth. 1 John 3:17
Where Do You Stand?
Do we have an obligation to help our neighbors if they get sick? If so, why? If not, why not? How does your faith inform your views on healthcare?