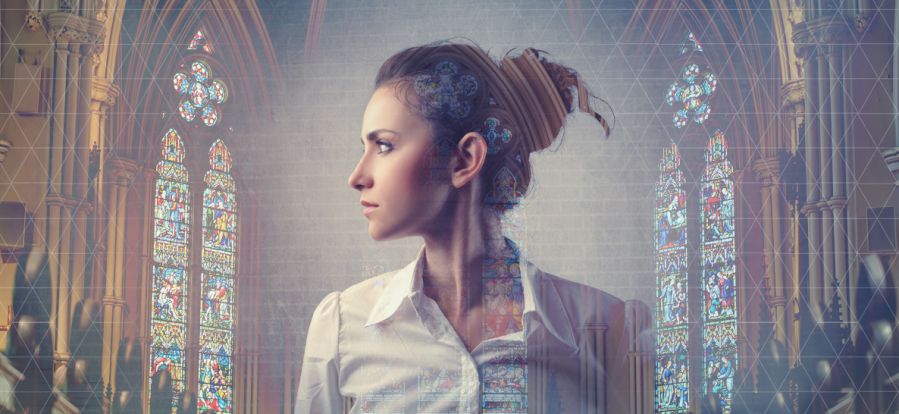 ---
Southern Baptists aren't exactly known for progressive stances on gender equality, but this may be changing with their new translation of the Christian Standard Bible (CSB).
Published last fall, the CSB is an update on a Southern Baptist-affiliated version that was released around 15 years ago. The updated version has sparked debate through its use of gender inclusive language. For example, in certain places the language has been changed to read "brothers and sisters" instead of just "brothers". Other passages have replaced the word "man" with "person" to include both genders in its meaning.
These changes suggest a paradigm shift within religious communities, many of which are moving in the direction of gender equality. However, progress is slow. In many areas, women continue to be denied rights and privileges readily afforded to men. Why is that?
The Fight for Equality
(1 Timothy 2:11-2:12): A woman should learn in quietness and full submission. I do not permit a woman to teach or to assume authority over a man; she must be quiet. (NIV)
It's impossible to ignore passages like these throughout the Bible.
Unfortunately, while there are countless biblical verses promoting tolerance and acceptance, anti-woman passages like the one above have long been used as evidence to enforce separate and unequal gender roles. In many sects of Christianity, for example, women still cannot become members of the clergy.
All Religions to Blame
Of course, the system of patriarchy is not specific to the Bible and Christianity. The stratification of the genders placing males on top and forcing women into submissive roles is found in many of the world's religions and holy texts.
Perhaps the most glaring (and often cited) example is the treatment of women in the Islamic faith. Muslim women, especially in more conservative societies, live in permanent submission to men. In Saudi Arabia, women are forbidden from driving cars or leaving the house without a male escort.
Interestingly, when you look back even further to ancient polytheistic faith systems such as Nordic, Greek or even Hindu mythology, the power and prestige of their deities often depends on gender. Gods tend to be more powerful than goddesses further enforcing the idea that one sex is superior to the other.
A Female Future?
Interestingly, despite their continued struggle for equality when it comes to religion, women are finding personal success at ever greater numbers. For example, women are now graduating college at a much higher rate than men. Back in 2013, the Department of Education noted that: "women will earn 61.6% of all associate's degrees this year, 56.7% of all bachelor's degrees, 59.9% of all master's degrees, and 51.6% of all doctor's degrees. Overall, 140 women will graduate with a college degree at some level this year for every 100 men."
Why is the Church Falling Short?
The fact is that religion is one of the largest and last remaining facets of society where women are systematically marginalized. Most religions do not allow women leadership positions (priests, rabbis, etc.) and often times literally cast them into secondary roles in their holy texts.
What will it take for women to attain equality in houses of worship?