Rev. Kevin "The Dark Ranger" Poe aka Rev. Kev - Utah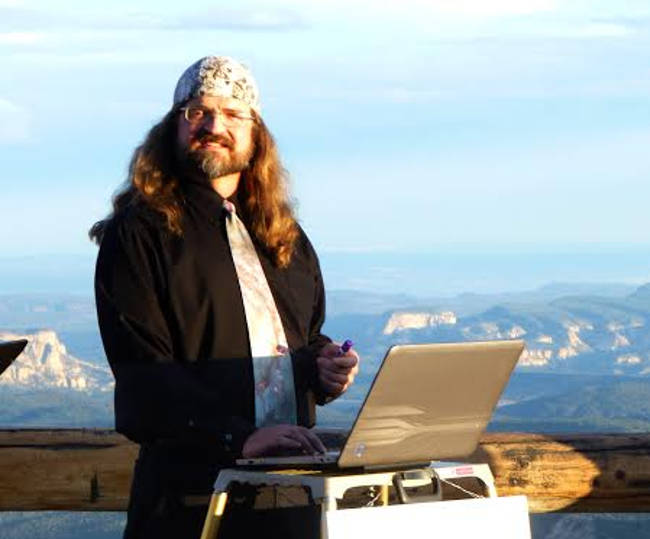 Rev. Kev specializes in small, secular, outdoor weddings among the wild grandeur of Utah's most beautiful locations. Have your ceremony at sunrise, sunset or under the nocturnal beauty of the Milky Way -- where in Utah it arches across the entire night sky like a silvery rainbow. Rev. Kev is also excited for the opportunity to wed same sex couples, now that it is legal to do so in Utah.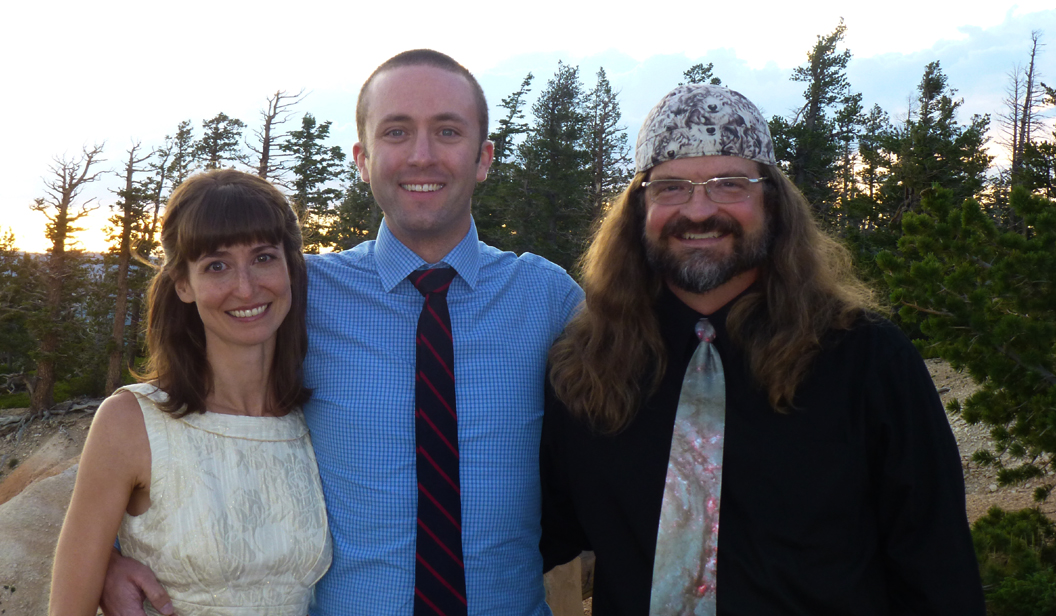 A more casual wedding photo with the Bride and Groom's offbeat minister.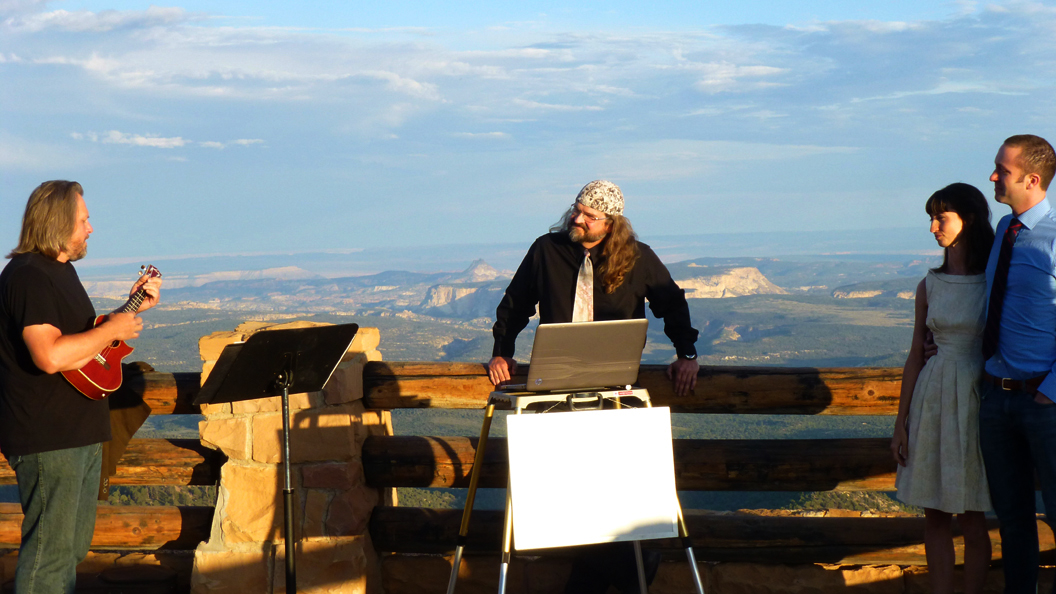 Dark Ranger colleague Geoff sings and plays a beautiful version of Israel Kamakawiwo'ole "Over the Rainbow" & "What a Wonderful World" mash-up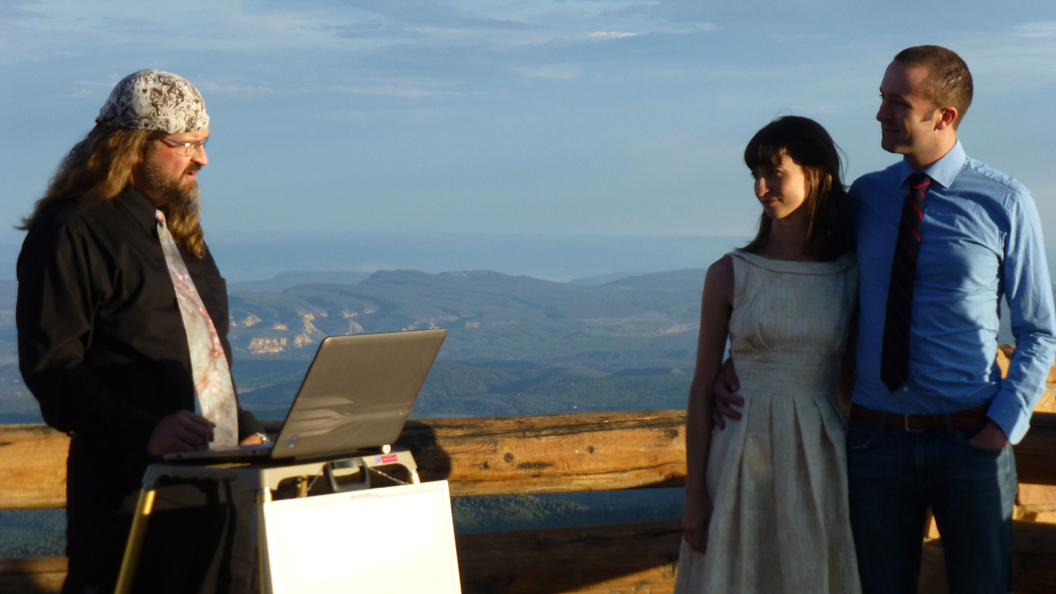 As has been done in the western world for over a century, the lovely couple will soon exchange rings -- rings so all can see, even when they are apart, that this beautiful woman and this talented man belong TO each other. Wedding rings also underscore the definition of TO which means "to come in contact with." And so in this way, the lover's ring stands in proxy for when he / she cannot physically hold the hand of the beloved. You won't fully realize the power of this symbolism until one day you find yourself absent mindedly thumbing your ring, perhaps spinning it on your finger, and discover that your mind was NOT wandering, it was focused… focused on your beloved. Rev Kev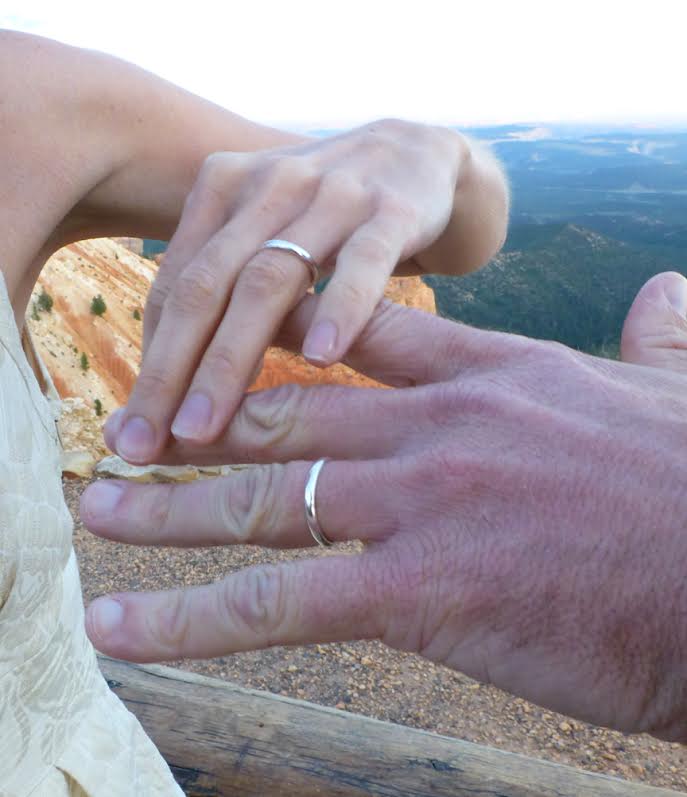 We commemorated our first anniversary yesterday. We sat and watched the footage from that day, and it had me in big fat tears of happiness! What a perfectly special day you all enabled us to have with your beautiful words, beautiful music, and friendship. Killer canyon, too. Thank you again - so very much.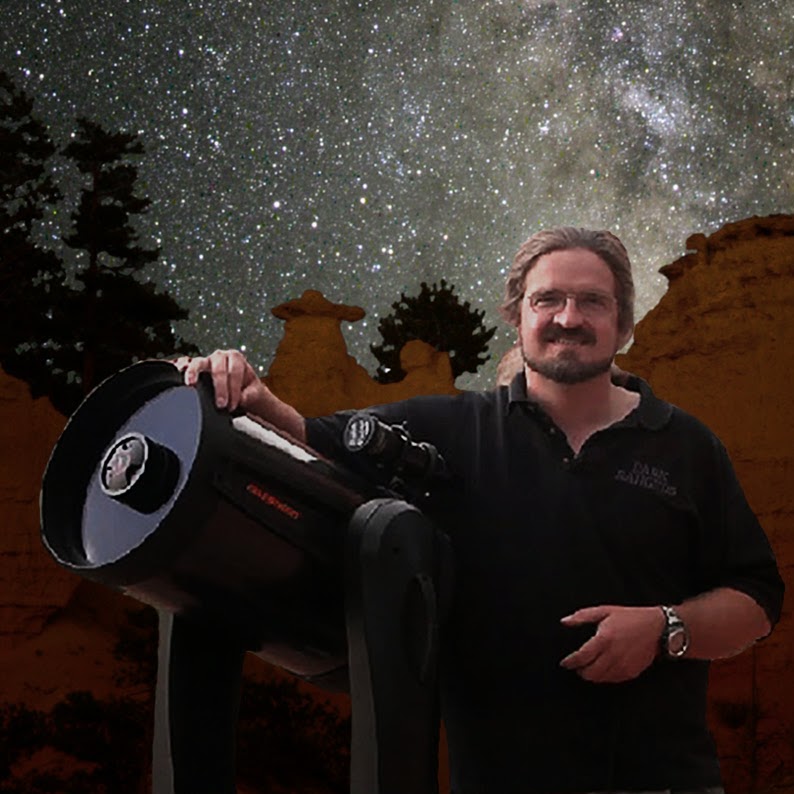 By the 3rd millennium, the reckless use of light nearly vanquished the night. A formidable few rushed to defend the last sanctuaries of natural darkness. From the national parks, armed with science, mythology and a love for all things nocturnal came warrior poets who pushed back against the light. They were called Dark Rangers, and no one knew their names. . . The Dark Ranger