Rev. Stacey Clark - Fort Worth,  Texas
Officiant: Rev. Stacey Clark
Wedding Location: Fort Worth,  Texas
Contact: Stacey Clark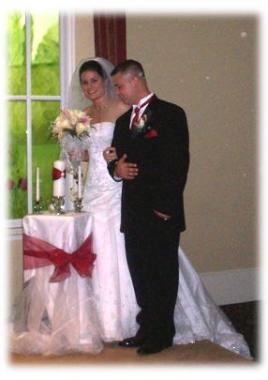 This was a very special ceremony that brought not only this young couple together but it also brought their families together. Love wins every time.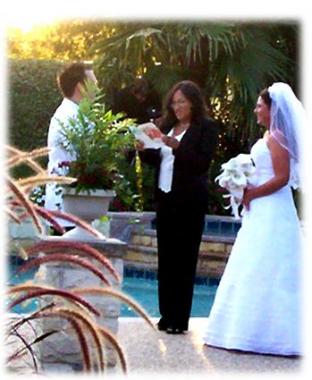 This was a fun, Shakespearean themed wedding. This is the bride and her wood-nymphs.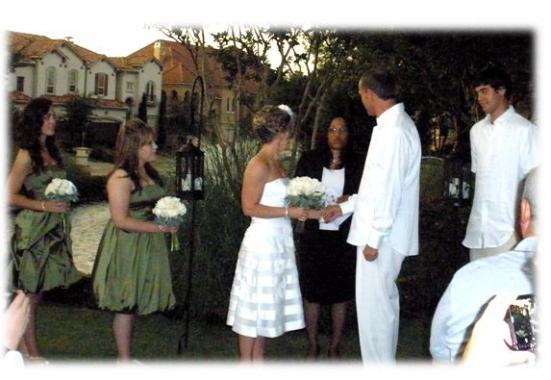 This was a lovely wedding that included a Sacred Love Letter ceremony.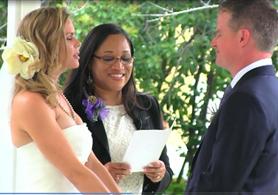 This was a Yours, Mine and Ours ceremony for a couple who used the wedding to blend their new family.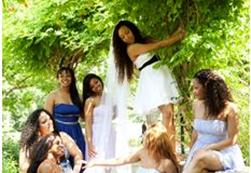 This was a beautiful, backyard wedding.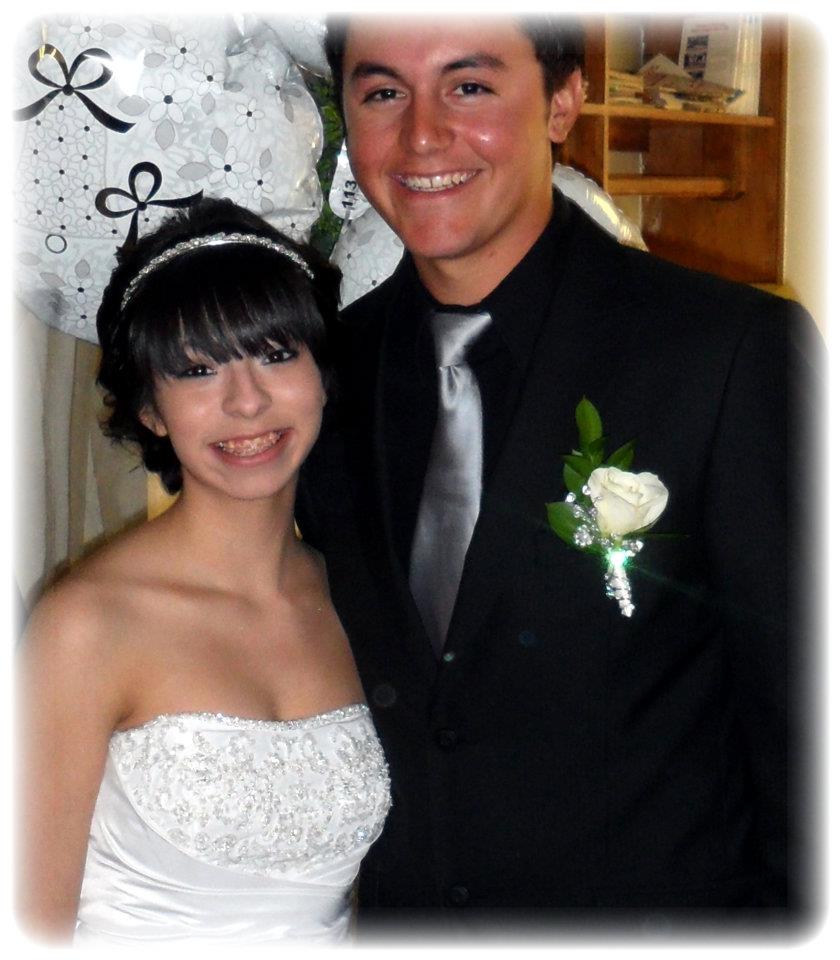 These two were meant to be. A lovely wedding in a hall, but not as beautiful as the love these two share.