Rev. Joel Settle - Nevada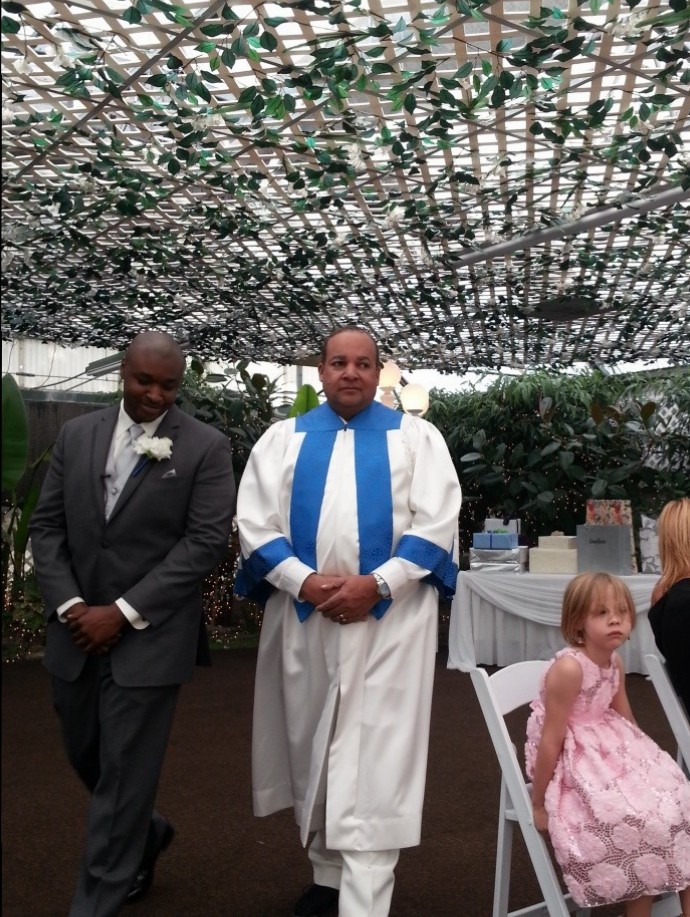 Minister and Groom walking together before the wedding ceremony begins.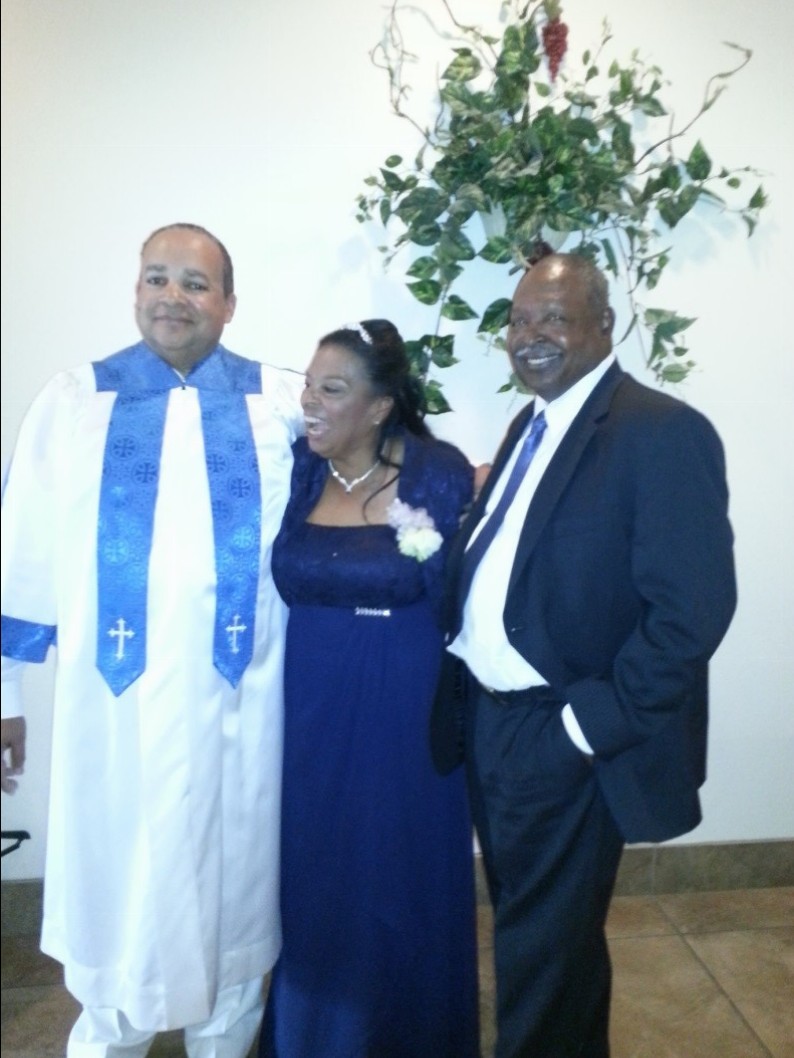 Groom waiting anxiously for his beautiful bride to join him under the altar.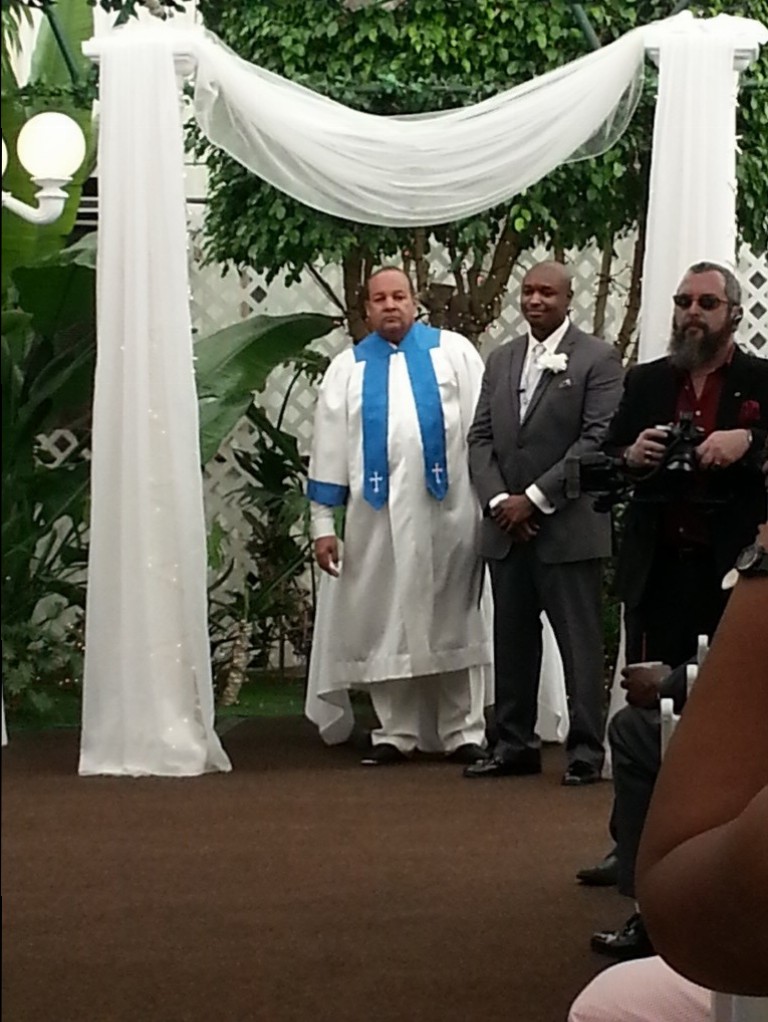 Minister posing for a quick photo with members of the wedding party.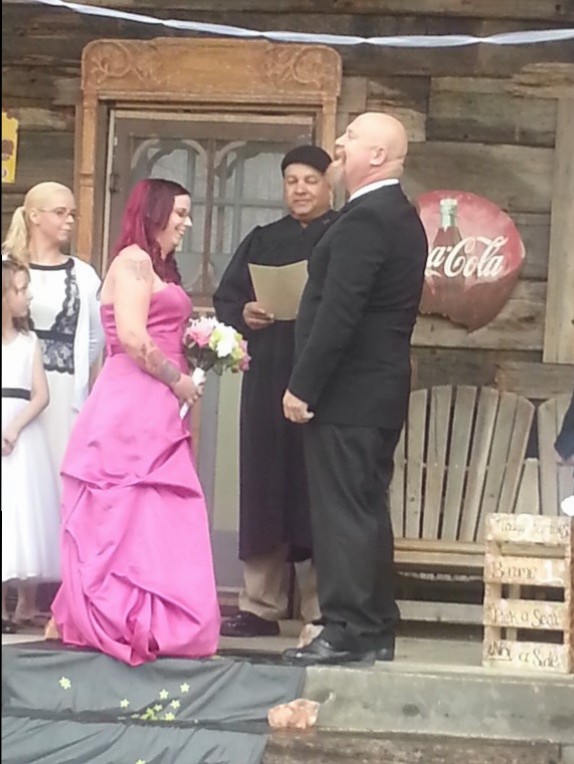 Minister officiating an outdoor wedding at this rustic venue.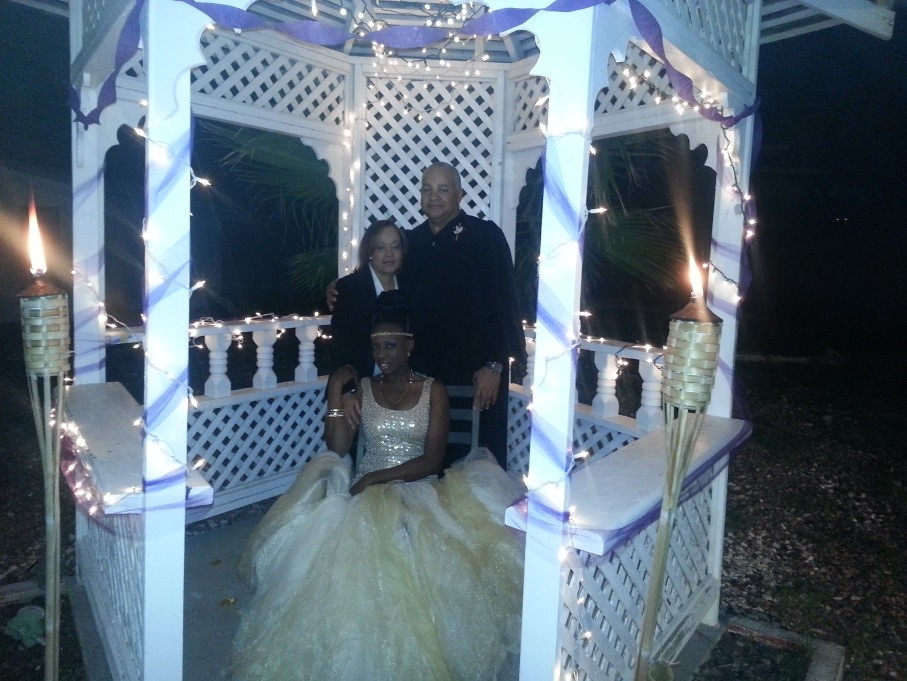 Bride poses for a photo during her outdoor wedding reception.