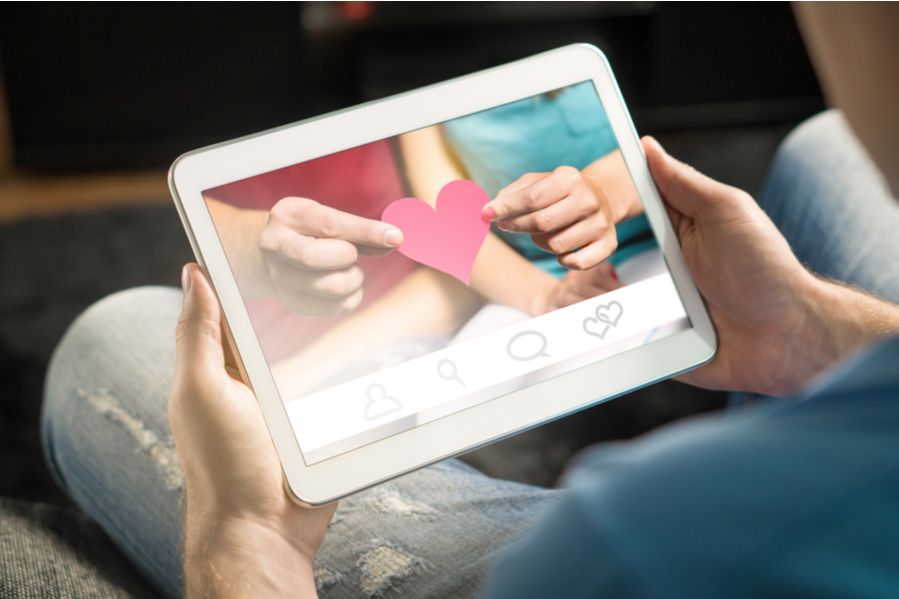 The coronavirus quarantine has left many couples stuck in wedding purgatory. Can they still carry out their original wedding plans? And even if they technically could, would it be responsible to do so? 
Couples have been left wondering what to do – especially if they've already been issued a marriage license that is set to expire. At first, there seemed to be an easy solution: if you need to get married soon, just hold the ceremony over Zoom. But that option proved problematic, as it wasn't technically legal. 
But over the weekend, the state of New York decided to throw couples a lifeline: Zoom ceremonies will now be considered legally binding after all. In an executive order issued by New York governor Andrew Cuomo, the state announced special permissions to couples allowing them to get married using "audio-visual technology".
The order also allows for the provision of marriage licenses remotely, further reducing the complexity of the marriage process.
Thinking Outside the Box
Even basic government institutions are struggling to manage during coronavirus shutdowns. Many county clerk's offices are closed, unable to answer important legal questions or provide even basic guidance to couples and officiants. And with these offices shuttered, couples are finding it impossible to even get their hands on a marriage license – let alone go through with the ceremony.  
New York, which has been particularly hard hit by this pandemic, is the first state to embrace digital solutions to these pressing issues. Perhaps realizing that relaxing the rules was the only way to prevent couples from being hung out to dry, officials in New York are pursuing an entirely new approach to marriage. Because it's a novel system, there is naturally some confusion around what the new rules mean. How exactly do you get legally married on Zoom?
What You Need for a Zoom Wedding in New York
First off, Governor Cuomo's order allows couples who already have a license issued prior to the pandemic to disregard the expiration date – meaning they can use it whenever. Couples who want to get married but don't yet have a marriage license may now obtain one virtually. To do so, just like the system prior to quarantine, a couple will need to meet with a clerk to obtain the marriage license. The only difference is the meeting will now take place via Zoom, or another videoconference platform.  
Once they have a marriage license, the couple then must hold a live wedding ceremony with all the required parties in attendance virtually (the executive order specifically mentions pre-recordings will not be permitted for any part of the ceremony to be legally recognized). The couple, the clerk, the officiant, and the witnesses all need to be present virtually and then available to sign documents electronically or via fax following the event. 
These new orders will go into effect until May 15th, and very well may extend beyond that time if necessary. As of April 21st, there are still no specific instructions for how this will work on New York county clerk's websites. NYC mayor Bill de Blasio said the city may create a new online portal because the physical offices have been closed since March, but it seems no one has addressed logistics or timelines on this service as of yet. 
Is the Future of Weddings Virtual?
New York isn't the only state to make exceptions to long-standing rules about weddings. Colorado issued a similar order temporarily suspending requirements for issuing marriage licenses. In at least one county in Ohio, couples may now obtain a marriage license online as well. 
This rapid reformation has some wondering whether other states will soon follow suit. If this trend takes hold, the coronavirus pandemic could end up permanently altering the wedding industry landscape. If these lockdowns go on for months – or longer – is it possible that Zoom weddings will become the new norm? There's nothing comparable to a physical gathering where people come together to celebrate, but it's hard to argue against the convenience (and cost-effectiveness) of holding a ceremony online. 
Then there's the public health aspect to consider. Especially for vulnerable family members, videoconference may be the only safe and reliable way to attend a wedding – at least until scientists develop a successful vaccine. 
We never would have guessed that a deadly pandemic would be the thing to push governments to modernize and embrace digital ceremony solutions, and yet here we are.